Top 10 Hawaii Honeymoon Packages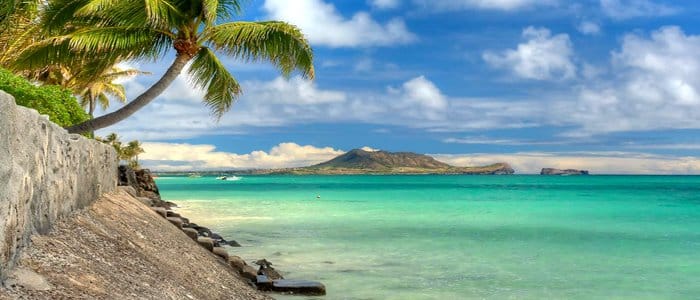 We know there are so many great options for Hawaii. Hopefully our Top 10 most popular packages will help you narrow down your choices. Below that we list the best resorts in Hawaii for your honeymoon.

Please note that Hawaii does not have all inclusive resorts like Mexico and the Caribbean does. Hawaii Honeymoon packages often include breakfast or food and beverage credits, but not always. Packages can also be purchased with or without: Airfare, cars, transfers and activites. You can also get maximum inclusions by choosing rooms like Hyatt's regency club with evening hors d'oeuvres and minimal charges for alcoholic beverages.
Be sure to follow Linda's BLOG
Top 10 Hawaii Honeymoon Packages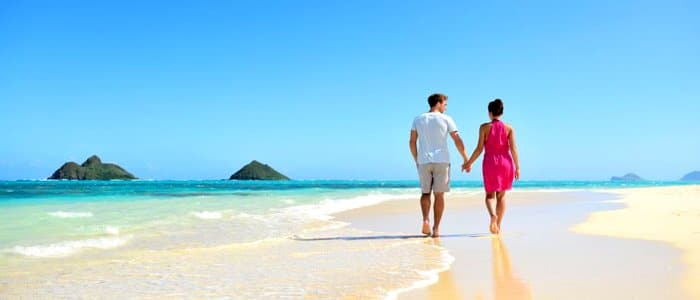 1) Hyatt Island Hopper – 9 nights, 3 islands. 3 nights each at the Hyatt Regency Waikiki Beach, Hyatt Regency Maui and Grand Hyatt Kauai
2) Luxury Maui & Kauai – 9 nights, 2 islands. 4 nights at Andaz Wailea, 5 nights at Grand Hyatt Kauai
3) Affordable Maui & Kauai – 10 nights, 2 islands. 5 nights Royal Lahaina, 5 nights at Kauai Beach Resort
4) O'ahu Adventure – 7 nights, 1 island. 3 nights at Turtle Bay Resort on the North Shore, 4 nights at The Kahala Hotel and Resort near Waikiki Beach
5) Double Play – 9 nights, 2 islands. 3 nights at Waikiki Beach, 6 nights on either Maui, Kauai, or the Big Island of Hawaii
6) Get Maui'd – 6 nights at the Ritz Carlton in Kapalua
7) Off the Beaten Path – 8 nights at The Lodge at Keole, a Four Seasons Resort on the private island of Lana'i
8) Tauck Tours Best of Hawaii – 12 day escorted tour, 4 islands. 21 meals included.
9) Kauai's Best – 8 nights, 1 island. 4 nights at St. Regis Princeville Resort on Kauai's North Shore, 4 nights at the boutique-style Ko'a Kea Resort at Poipu Beach.
10) Big Island Luxury – 9 nights at the Four Seasons Resort Hualalai at Historic Ka'upulehu
Honorable mention: Cruise the islands on Norwegian Cruise Line's S.S. Pride of America
If you want a quote on one of these packages, just let us know what you want a price on and when you want to leave.
Best Hawaii Honeymoon Resorts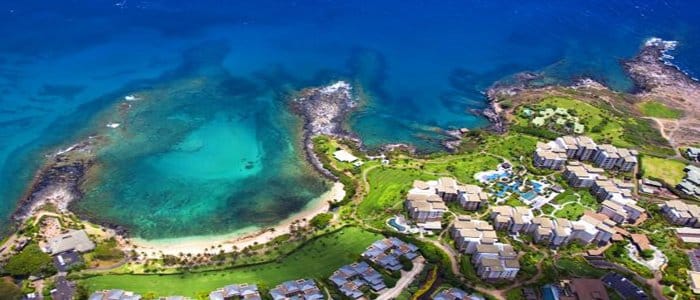 T + L 2020, Top 20 Hawaii Resorts
| | Resort | Location | Score |
| --- | --- | --- | --- |
| | | | |
| 1 | Halepuna Waikiki | Oahu | 94.32 |
| 2 | Mauna Lani | Big Island | 94.07 |
| 3 | Hotel Wailea | Maui | 93.98 |
| 4 | Four Seasons Resort Lanai | Lanai | 91.55 |
| 5 | Halekulani | Oahu | 91.42 |
| 6 | Fairmont Kea Lani | Maui | 91.26 |
| 7 | Montage Kapalua Bay | Maui | 90.71 |
| 8 | Four Season Resort Hualalai | Big Island | 90.47 |
| 9 | Kahala Hotel & Resort | Oahu | 90.37 |
| 9 | Ko'a kea Hotel & Resort | Kauai | 90.37 |
| 11 | 'Alohilani Resort Waikiki | Oahu | 90.36 |
| 12 | Four Seasons Resort Oahu | Oahu | 90.32 |
| 13 | Andaz Maui at Wailea Resort | Maui | 89.78 |
| 14 | Fairmont Orchid, Hawaii | Big Island | 88.98 |
| 15 | Mauna Kea Beach Hotel | Big Island | 88.77 |
| 16 | Westin Hapuna Beach | Big Island | 88.00 |
| 17 | Grand Hyatt Kauai Resort & Spa | Kauai | 87.96 |
| 18 | Travaasa Hana | Maui | 87.60 |
| 19 | Four Seasons Resort Maui at Wailea | Maui | 87.38 |
| 20 | Ritz Carlton Kapalua | Maui | 87.21 |