What is the best all inclusive resort for a honeymoon?
This is the #1 FAQ. Here is a list of 10 of the very best.
That question is very similar to asking what is the best car. The answer depends on what you are looking for. If you tell us what you are looking for, we can guide you to finding the best resort for YOU!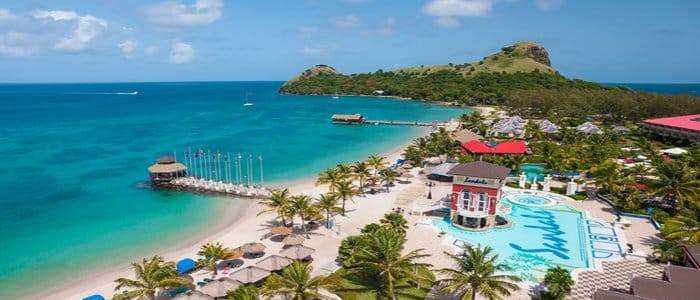 If you made me name 1 resort and 1 resort only, this would be it. The island of St Lucia has tons of tours and excursions you can't do anywhere else in the Caribbean. The island is also as scenic and picturesque as an island ever was.
This #1 honeymoon resort has rooms for all budgets from pool view rooms to over water honeymoon bungalows. The beach is the best in St Lucia. You can walk to a state park nearby. You also have Rodney Bay close by with shopping and a casino and the Sandals golf club is close too.
2. Jade Mountain
This is the most luxurious resort period. Rooms have only 3 walls, so you can view the majestic Pitons in the background. You can totally disconnect, because the rooms don't have televisions or telephones. You do have WiFi.
Most of the rooms have private plunge pools. You could stay a week here and never leave the resort. They actually call their rooms sanctuaries and you could stay a week here and never leave your sanctuary. You might want to visit the beach though, just off shore is amazing snorkeling and scuba.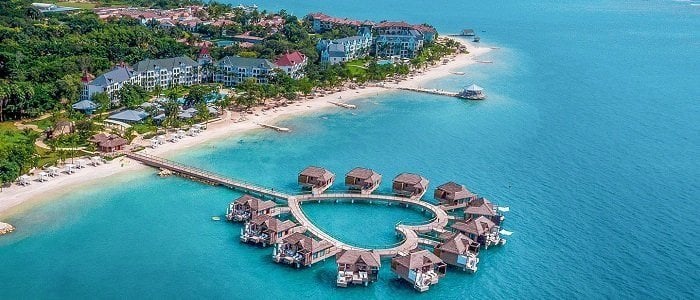 3. Sandals South Coast
Jamaica is similar to St Lucia and much more affordable, because it's a much larger island and closer to the US, so you have more flights and less expensive flights to choose from. Sandals South Coast is located away from everything on 2 miles of beach on the southwest coast with amazing sunsets.
This resort have over water honeymoon bungalows, an over the water bar and even an over the water wedding chapel. All the rooms are beachfront here and the least expensive rooms are extremely affordable.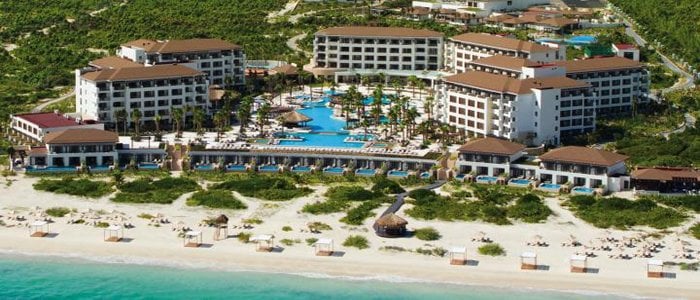 This luxurious resort is on and endless white sand beach 15 minutes north of the Cancun strip. The resort has very affordable nice junior suites and goes all the way up to amazing pool suite with private pools.
You have 9 restuarants, seven bars and access to Dreams Playa Mujeres next door with another 10 restaurants, 13 bars and a water park.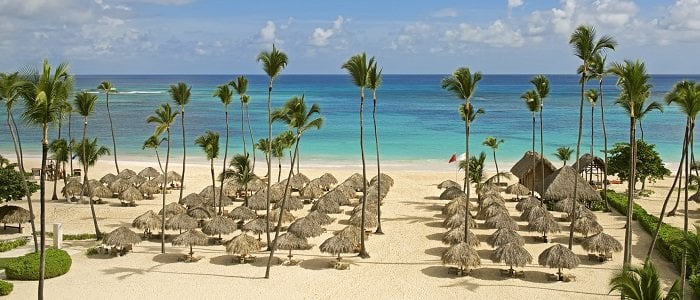 This resort sits on an amazing stretch of the famous Bavaro Beach, exchange privileges with 3 resorts next door, golf course on property, casino on property, and you even get a unique bar built into a full scale sailing ship. The architecture and the art here make every stroll amazing.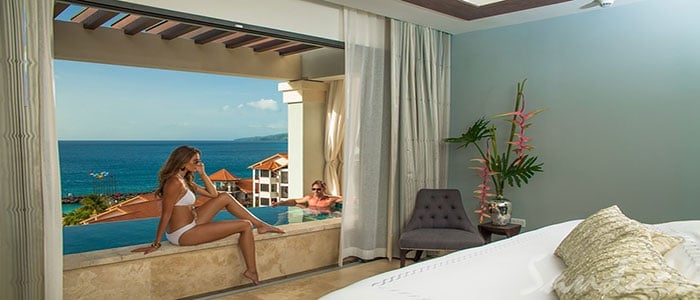 6. Sandals Grenada
This resort is a very unique resort on a very unique island in the deep southern Caribbean. This "Isle of Spice" grows more spices/square feet than any place on earth. The resort has a fun vibe and Sandals first "Skypool Suites" were built here. Enjoy a dry balcony and a wet balcony.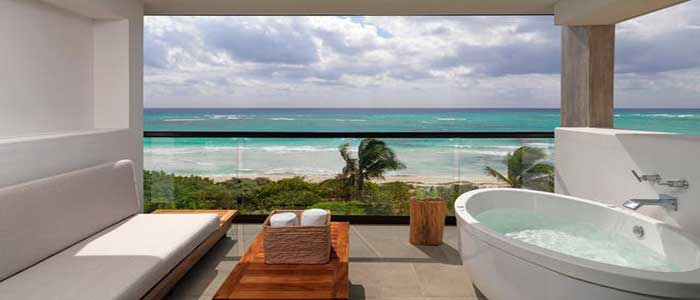 7. Unico 20-87
This resort as you might guess by the name is very unique. This relatively new luxury resort is on an incredible beach and the least expensive swim up rooms are definitely honeymoon resort worthy. The unique part about this resort is the all-inclusive plan that all includes tours and excursions. You pay only a 25% service fee. This plan makes the resort a tremendous value.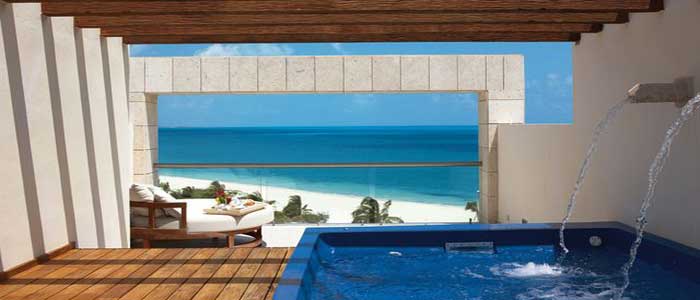 8. Excellence Playa Mujeres
This resort is on a great beach close to Secrets Playa Mujeres. This resort has rooftop suites with personal plunge pools that make for a perfect Caribbean honeymoon package.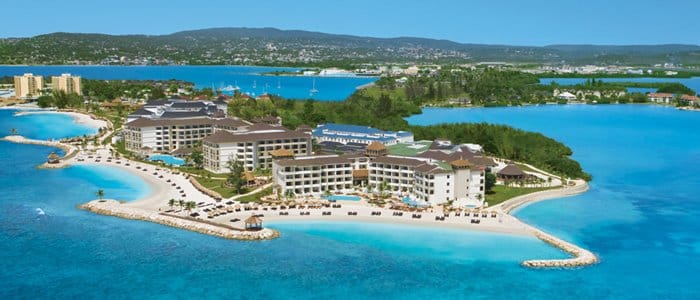 9. Secrets Wild Orchid
Wild Orchid is located in Montego Bay on peninsula with an incredible beach. This honeymoon resort is close to the airport and the hip strip. Modern, stylish, radiant and fun describes this resort with 8 restaurants, 10 bars and 24 hour room service.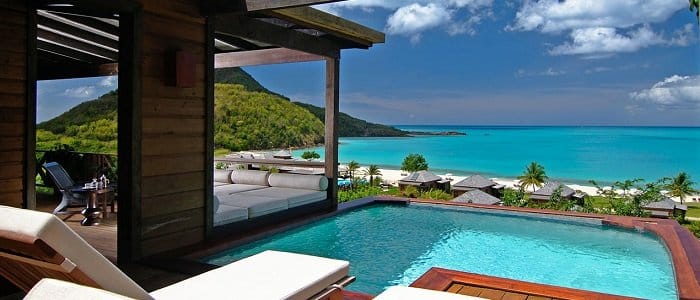 10. Hermitage Bay
This small boutique resort is the perfect all-inclusive resort for your honeymoon if you want an intimate luxury resort with a perfect beach. You can choose a beachfront villa or a hillside villa with a private pool. This resort is one of the few resorts that comes close to Jade Mountain.
That sums up 10 of the best all-inclusive resorts for your honeymoon. Just send us a quote or call us and tell us what you want. We'll find the perfect honeymoon package for you.