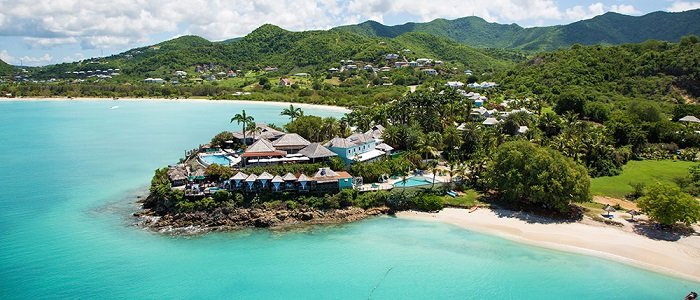 CocoBay Resort offers adults only all-inclusive Antigua Honeymoon, vacation and wedding packages.
Cocobay Resort is an exclusive getaway on the sunset side of Antigua offering many unique experiences for even the most discerning traveler. This resort provides a blissful atmosphere among its ginger-bread fretwork, endless sandy beaches and plantation style Caribbean chic.
This is a great choice for an all-inclusive honeymoon. This is one of the most romantic resorts in Antigua. If you want barefoot luxury, an intimate resort and 2 great beaches, this is your resort.