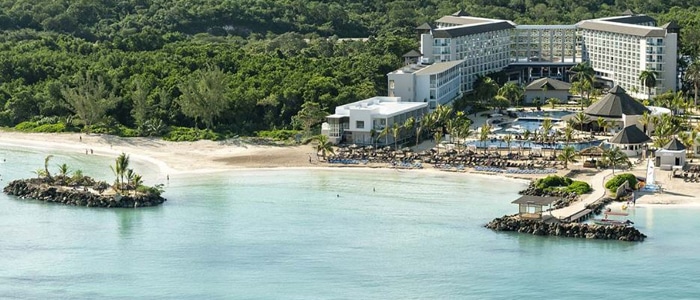 Royalton White Sands
Experience All-In Luxury at the Royalton White Sands. The All-In Luxury concept combines the resort's host community with a luxury product, exceptional service, and incredible attention to detail.
The resort is a 35 minute drive from the Montego Bay airport in the Trelawny area.  Nestled by a powdery white sandy beach and crystal blue waters, this is a perfect location for a Jamaica honeymoon or a Jamaica wedding.
If you have been looking for what used to be Trelawny Beach Resort, here it is, but you wouldn't recognize it. This resort is next door to the Royalton Blue Waters.