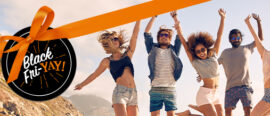 Black Fri-YAY Travel Deals
Black Fri-YAY Travel Deals

The Savings Start Now!
The time to book your dream vacation is now!
Choose from Mexico, the Caribbean and Costa Rica.
With discounts up to 80% plus Instant Savings, Exclusive Perks and more, great deals are here now!
And don't forget you always get more when you book with Honeymoons, Inc. and Travel Impressions.
Hurry, offer ends December 1, 2022.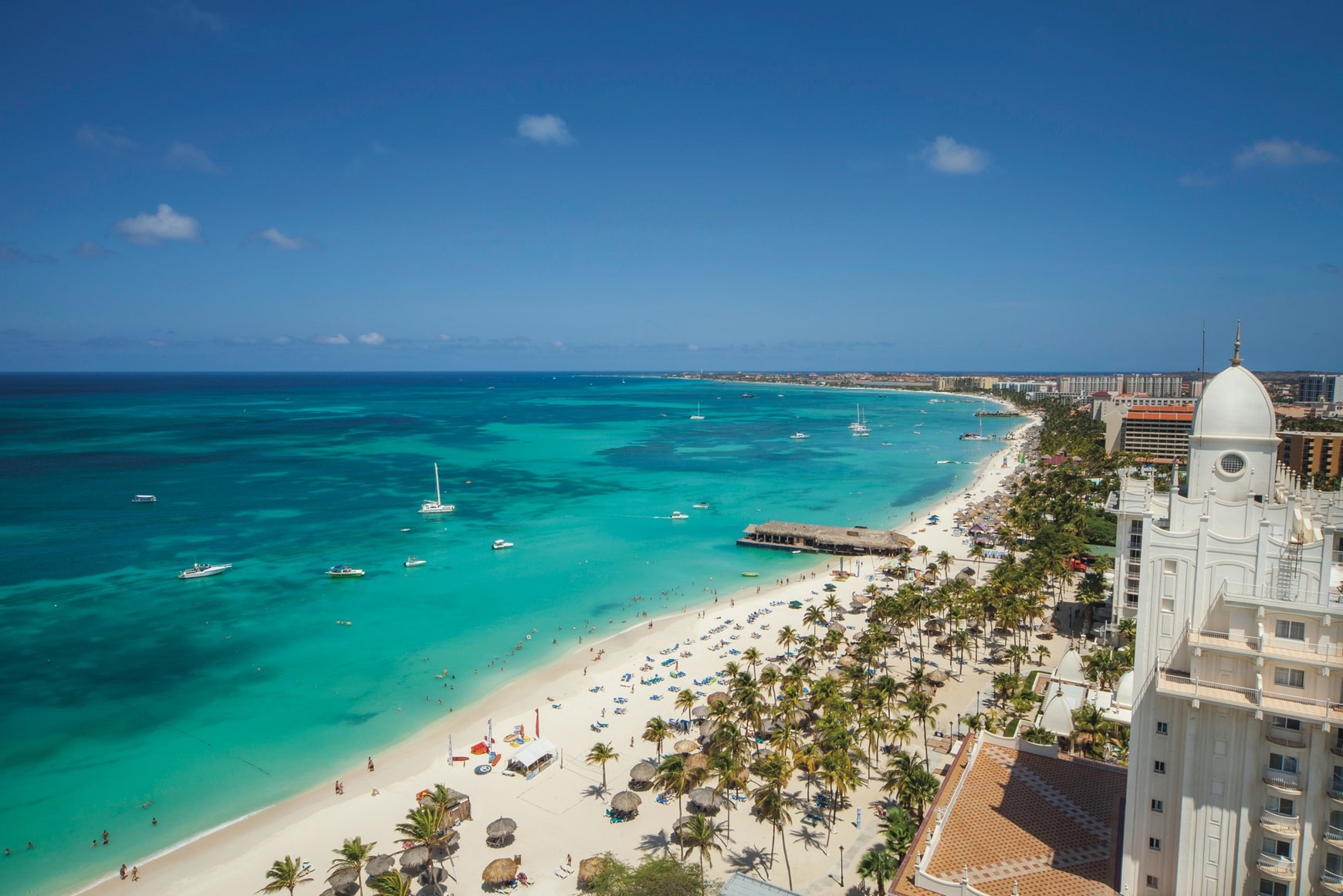 | | | | |
| --- | --- | --- | --- |
| BGI | Bougainvillea Beach Resort – European Plan | Save up to 40% | 11/21/22 – 11/30/22 |
| GCM | Grand Cayman Marriott Beach Resort – European Plan | Save up to 15% plus $50 resort credit per room per night | 11/23/22 – 12/1/22 |
| MBJ | Grand Palladium Lady Hamilton Resort & Spa – All Inclusive | Save up to 55% plus $1,500 in resort credit | 11/21/22 – 11/29/22 |
| MBJ | Ocean Eden Bay Resort – All Inclusive | Save up to 63% | 11/22/22 – 12/1/22 |
| NAS | Grand Hyatt Baha Mar | Save up to 20% | 11/3/22 – 11/30/22 |
| NEG | Hideaway at Royalton Negril, An Autograph Collection All-Inclusive Resort – Adults Only | Exclusive savings plus up to $600 in resort credit | 11/21/22 – 11/29/22 |
| NEG | Riu Negril – All Inclusive | Save up to 42%, up to $1,419 in resort coupons plus up to 2 kids 0-12 stay free for travel until 12/23/22 | 11/23/22 – 12/1/22 |
| OCJ | Bahia Principe Grand Jamaica – All Inclusive | Save upto 41%, up to $950 in resort coupons plus first child free | 11/23/22 – 11/30/22 |
| SLU | Zoetry Marigot Bay and Marina – All Inclusive | Save up to 80% off, round-trip transfers plus $200 in resort coupons | 11/23/22 – 12/1/22 |
| STT | The Ritz-Carlton, St. Thomas | $100 resort credit per room per night | 11/1/22 – 1/31/23 |
| SXM | Secrets St. Martin Resort & Spa by AMR™ Collection – Unlimited-Luxury® | $200 in resort coupons plus Exclusive Perks | 10/28/22 – 12/1/22 |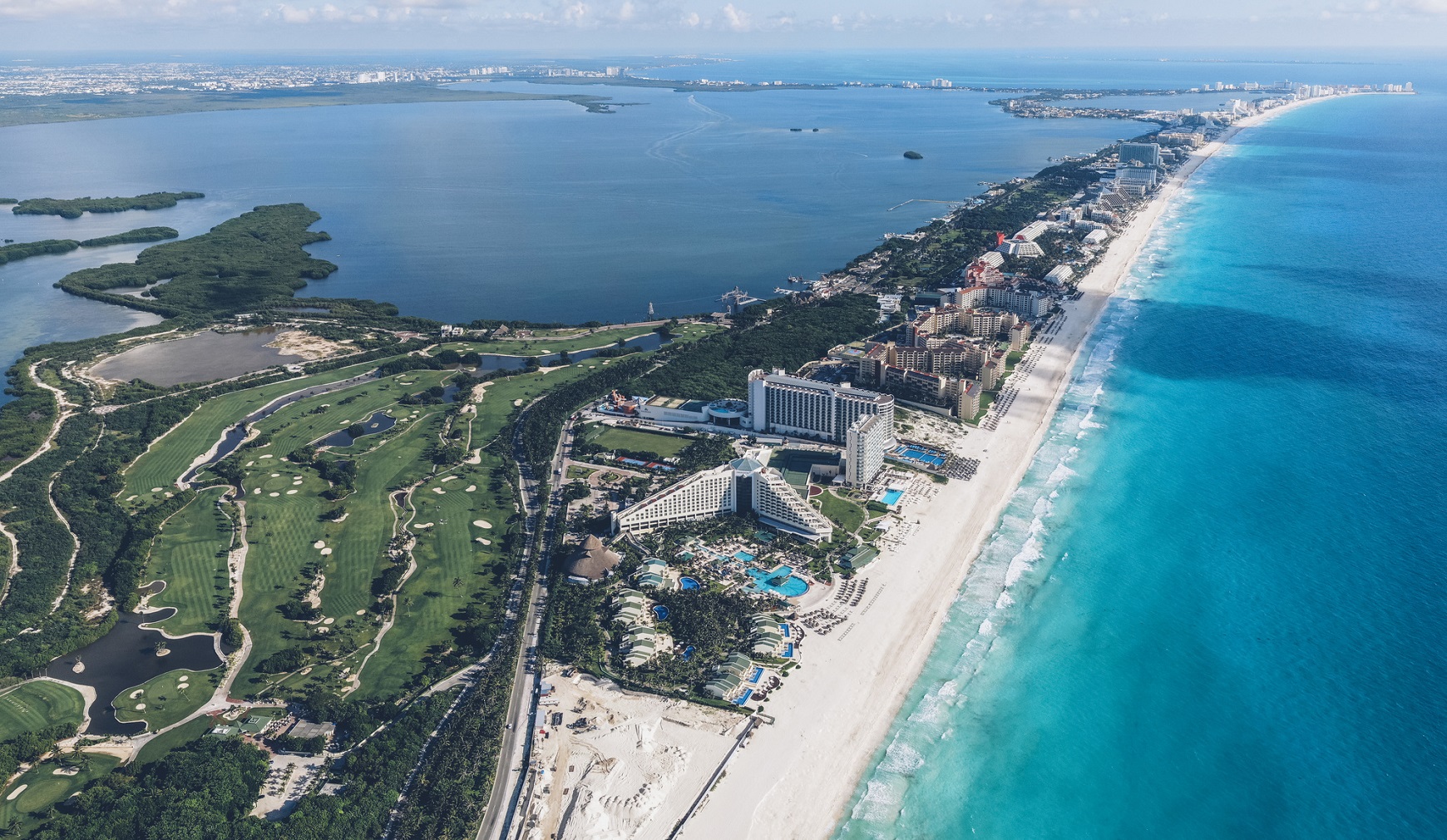 | | | | |
| --- | --- | --- | --- |
| ACA | Dreams Acapulco Resort & Spa by AMR™ Collection – Unlimited-Luxury® | Up to $150 in instant savings, $200 in resort coupons plus Exclusive Perks | 11/23/22 – 12/1/22 |
| HUX | Secrets Huatulco Resort & Spa by AMR™ Collection – Unlimited-Luxury® | Up to $150 in instant savings, $200 in resort coupons plus Exclusive Perks | 11/23/22 – 12/1/22 |
| MZT | El Cid Castilla Beach Hotel – All Inclusive | $400 in instant savings | 11/23/22 – 12/1/22 |
| MZT | El Cid Marina Beach Hotel – All Inclusive | $400 in instant savings | 11/23/22 – 12/1/22 |
| PVR | Hilton Vallarta Riviera All-Inclusive Resort | Save up to 50% plus kids 12 and under stay free (one per adult) | 11/23/22 – 12/1/22 |
| PVR | Melia Puerto Vallarta – All Inclusive | Reduced rates plus up to 2 kids 12 and under stay free | 11/23/22 – 12/1/22 |
| PVR | Secrets Bahia Mita Surf & Spa Resort by AMR™ Collection – Unlimited-Luxury® | Up to $150 in instant savings, $200 in resort coupons plus Exclusive Perks | 11/23/22 – 12/1/22 |
| PVR | Sunscape Puerto Vallarta Resort & Spa by AMR™ Collection – Unlimited-Fun® | Up to $150 in instant savings, $200 in resort coupons plus Exclusive Perks | 11/23/22 – 12/1/22 |
| PVR | Velas Vallarta – All Inclusive | Save up to 15%, up to 50% off on children ages 4-12 years old plus $50 spa credit | 11/23/22 – 12/1/22 |
| SJD | Dreams Los Cabos Suites Golf Resort & Spa by AMR™ Collection – Unlimited-Luxury® | Up to $150 in instant savings, $200 in resort coupons plus Exclusive Perks | 11/23/22 – 12/1/22 |
| SJD | Paradisus Los Cabos – All Inclusive | Save up to 45% | 11/23/22 – 12/1/22 |
| SJD | Riu Santa Fe – All Inclusive | Save up to 51%, up to $920 in resort credits, Exclusive Perks plus up to 2 kids 0-12 stay free for travel 10/28/22-12/23/22 | 11/23/22 – 12/1/22 |
| SJD | Secrets Puerto Los Cabos Golf & Spa Resort by AMR™ Collection – Unlimited-Luxury® | Up to $150 in instant savings, $200 in resort coupons plus Exclusive Perks | 11/23/22 – 12/1/22 |
| SJD | Tesoro Los Cabos – All Inclusive | Save up to 30% | 11/23/22 – 12/1/22 |
| ZIH | Sunscape Dorado Pacifico Ixtapa by AMR™ Collection – Unlimited-Fun® | Up to $150 in instant savings, $200 in resort coupons plus Exclusive Perks | 10/28/22 – 12/1/22 |
| | | | |
| --- | --- | --- | --- |
| CTG | Dreams Karibana Cartegena Beach & Golf Resort by AMR™ Collection – Unlimited-Luxury® | Up to $150 in instant savings | 11/23/22 – 12/1/22 |
| PTY | Dreams Playa Bonita Panama by AMR™ Collection – Unlimited-Luxury® | Up to $150 in instant savings, $200 in resort coupons plus Exclusive Perks | 11/23/22 – 12/1/22 |
| SJO | Dreams Las Mareas Costa Rica by AMR™ Collection – Unlimited-Luxury® | Up to $150 in instant savings, $200 in resort coupons plus Exclusive Perks | 11/23/22 – 12/1/22 |
| SJO | Riu Guanacaste – All Inclusive | Save up to 53% | 11/23/22 – 12/1/22 |
| SJO | Secrets Papagayo Costa Rica by AMR™ Collection – Unlimited-Luxury® | Up to $150 in instant savings, $200 in resort coupons plus Exclusive Perks | 11/23/22 – 12/1/22 |