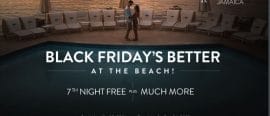 Couples Resorts Black Friday Sale
Couples Resorts Black Friday Sale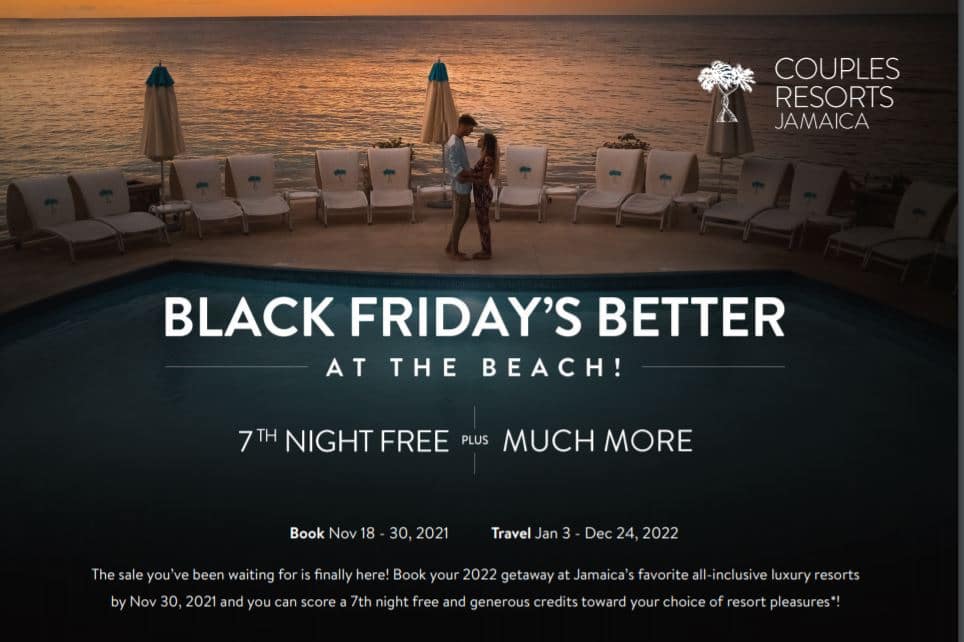 Simply book your 2022 getaway by Nov 30, 2021 and you can score a 7th night free and generous credits toward your choice of resort pleasures! When it comes to holiday gift giving, nothing tops a trip under the tree!
Travel:      January 3 to December 24, 2022
Book:         Now to November 30, 2022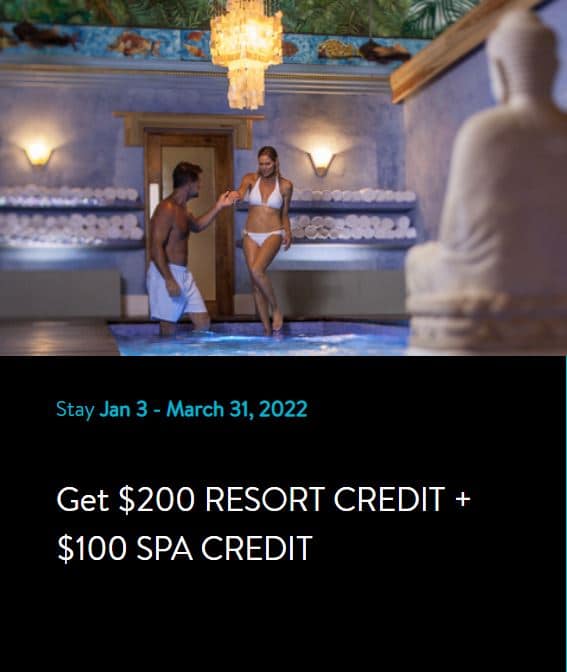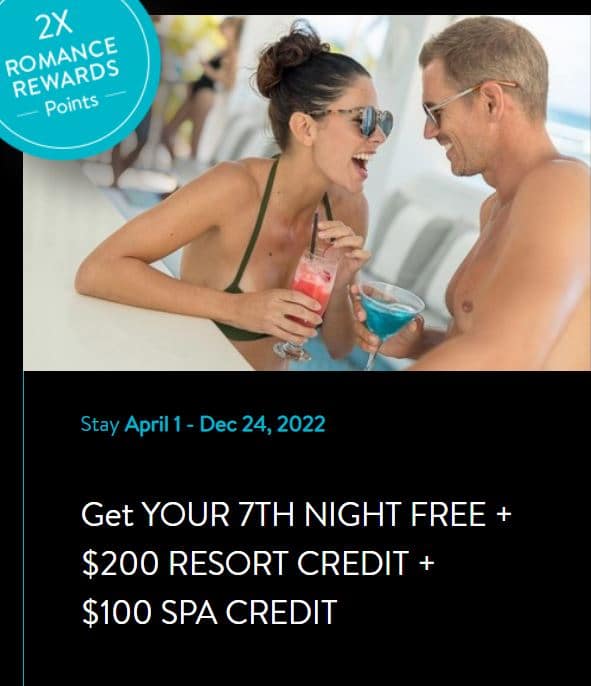 *Dependent on travel dates. Book Nov 18 – Nov 30, 2021 for travel Jan 3 – Dec 24, 2022. Valid for new bookings only. Minimum of 7-paid nights required. Guests traveling Jan 3 – March 31, 2022 will receive a $200 Resort Credit and a $100 Spa Credit. Guests traveling April 1 – Dec 24, 2022 will receive a 7th night free, plus a $200 Resort Credit and a $100 Spa Credit. Romance Rewards members traveling April 1 – Dec 24, 2022 will also earn 2 times the points. Rates are based on double occupancy and subject to availability. Blackout dates may apply. Applies to all 4 Couples resorts. Not applicable to the Penthouse Suite, Prime Minister's Suite and Hibiscus Cottage at Couples Sans Souci or the Oasis Spa Villas at Couples Tower Isle. Applicable to US & Canadian Residents Only. Resort credits may be applied to room category upgrades (subject to availability), spa and salon services, private dinners, photos and photo packages from resort photographers, telephone charges dialed from room, general manager's special wine list, night snorkeling, gift shop or romance packages. Spa Credits may only be used at the spa. Offer cannot be combined with any other promotional offers outside of this promotion or substituted for similar value products or services. This offer has no cash value. Couples Resorts reserves the right to change or cancel the offer at any time.