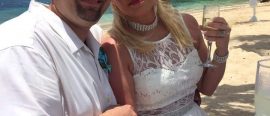 Jessica Ritchie Said…
"We had a fantastic trip and the Royalton St Lucia is beautiful! The service provided by Catherina during our booking process has been one of the reasons we have already booked another trip for a friend's wedding in Costa Rica with your company. I will definitely be using you for all our resort vacation needs and recommending you to all of my friends!
The Hideaway at Royalton St Lucia is a beautiful resort but it is still very new and it is obvious they are still working out some kinks…..
Jessica Ritchie"