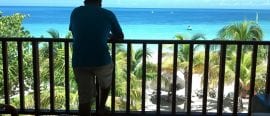 Jesus & Ann Marie Said…
Man!!!! Did we love couples swept away . We can not complain about anything there.. everything was wonderful….
I can't wait to go back again!!! My husband thought it was amazing and was way more that what he had imagined… we can not stop talking about it to our family and encourage them to go..
thank u sooo much
Jesus & Ann Marie
Couples Swept Away Honeymoon