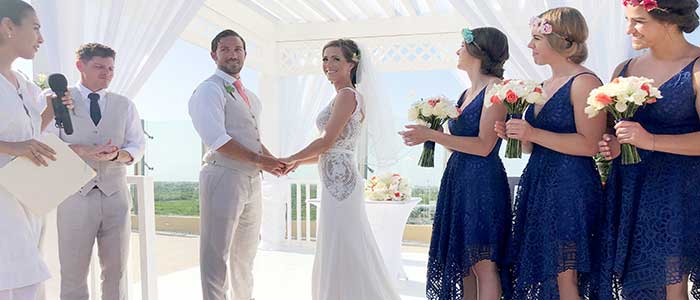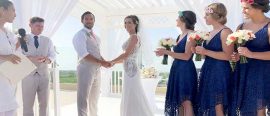 Kayla Said…
I just wanted to let you know how much Steven and I appreciate all that you've done for us. You truly went above and beyond for us when we needed you. Our wedding day was literally perfect, I want to go back and do it again and again! The weather was awesome, the staff was very friendly and helpful, and we loved our DJ! We are also very happy that you recommended the Maroma for our honeymoon. A smaller, more intimate resort is exactly what we wanted after the wedding week. And the beaches and ocean were so nice, we spent every day in the water!
Destination Wedding and Guests:  Generations Riviera Maya & El Dorado Casitas Royale
Honeymoon:  El Dorado Maroma
Overall, I'm so glad that I chose you to plan our wedding and honeymoon. I would recommend you to anyone who's looking to plan a destination wedding. Please let me know where I can leave you a review!
Thank you for being wonderful!
Sincerely,
Kayla & Steven Fritz