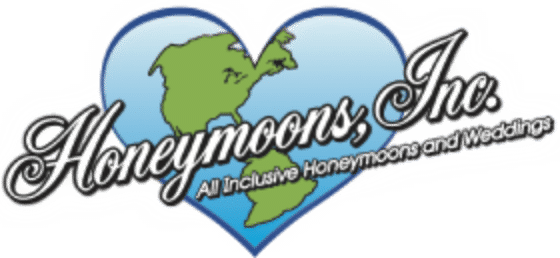 Ricky and Gayle Shrewsbury Said…
First off I wanted to thank you so much for all your help and planning to make our honeymoon the trip of a lifetime, and it WAS a trip of a lifetime!
We meant to drop you a note earlier, while things were still fresh in our minds, but life has been busy.
My absolute favorite part was Jade Mtn., for several reasons.  Our "sanctuary" was like nothing I've seen before!  It was romantic, comfortable, breathtaking… the list could go on and on!  The bed was like sleeping on a cloud!!  The open air feeling of the living area AND bathroom was so special and made me feel like I was living in a dream 🙂  One of the things Ricky and I talked about that really BLEW US AWAY was the service!!  The Butler service alone was amazing and having him/her available 24/7 made things even more relaxing.  Several times coming back from the beach or the dining room at night, we got turned around getting back to our room – but every employee (including the men cleaning the tile and working on landscape, and security) were so helpful and we found every one of them to be as friendly as possible.  The food was mouth watering and mind blowing!  Ricky, who loves to cook himself, was so impressed with the chef that we have meant to look him up on the Internet to find out more about him.  We went to both beaches and enjoyed lunch brought to us at one, and the privacy and sunset at the other (plus we got to witness a private sunset wedding!)
Our only dilemma of the trip was the transportation to and from Palm Island.  We had the booklet from you with the vouchers and instructions however we were not met at the airport at Barbados, as we were told, so we had nothing to give emigration.  We had quite a time and it took 3 of them huddling together, one going away and coming back, to let us through.  After that we had no idea where to go, as the instructions in the book told us to go to an airline that didn't exist.  After a few frantic and frustrating moments we happened upon someone that was able to tell us where to go.  From there it was easy as pie.  We found out later that our flight into Barbados had come in early and the rep that was to meet us wasn't there yet.  Because of that she wasn't there to give us the necessary paperwork/information that would have made emigration a breeze.  However once we found our rep she was very friendly and helpful and I must say our return flight through Barbados went very smoothly with our rep taking great care of us.
Palm Island was wonderful!! Our excitement grew and grew as we landed at Union Island and got on the ferry to ride over.  The Island is lovely.  The beach is beautiful.  I don't know if we were given the hut furthest from the rest for our honeymoon or not, but we thoroughly enjoyed it!  We had a small private beach to ourselves (there was sharp coral at the beach in front of our hut so we were not able to get in the water there, but that didn't really matter to us at all).  The rooms were nice (nothing compared to Jade Mtn I will admit – not many could compare though!) I specifically liked ours because it WAS seclusive, where some others were right on the walkway.  The wildlife (iguana's) were a blast to watch.  The all inclusive resorts have Ricky and I addicted and that was wonderful for both Palm Island and Jade Mtn.  The restaurant was very delicious and we enjoyed splurging and trying their specialty drinks.  Having the open air dining was great (the birds that immediately made their moves on plates as people walked away during breakfast and lunch meals – gave me the creeps, but Ricky was very entertained by it! LOL)  Our service was either very good, or a little lacking at Palm Island, and probably the only downfall I personally walked away with.  Many were gracious and went out of their way to make our meals spectacular in every way, while some others made me feel like I was putting them out asking for anything.  It was nothing that hindered our visit or would keep us from returning, but it was something I noticed (and possibly it was because we came from the PERFECT customer service from Jade Mtn!).  Our excursion was a blast and the tour guides that took us out in the boat were very knowledgeable and enjoyable.  We took a sailboat to another island and had the chance to snorkel and swim with giant turtles.  Because it was my first time snorkeling I was a little nervous so we didn't get to find any turtles to swim with, but we did get to see a few from the boat.  We were taken to another small island where a Delicious lunch was prepared.  Also, We thought this was neat and worth mentioning.  Beau Bridges and his wife were on the island the same week as we were, so that proved to us how impressive the island was!!!
Our last leg was at the Hard Rock Hotel and Universal Studios.  The hotel room was wonderful, great bed and arrangement.  We had so much fun at the park and getting back and forth on the shuttle boat was quick and a breeze!  We ate at the Palm restaurant downstairs one evening and it was fantastic – melt in your mouth fantastic.  Unfortunately the mild cold I fought off during our visit at Palm Island, hit Ricky hard and we ended up spending quite a bit of time in the room the last 2 days.  We did get a full day in at each park before he got sick, and rode our favorite rides multiple times, so again it didn't keep us from what we wanted to do.
Over all our trip could NOT have been any better.  I can't imagine changing anything (except for us not feeling well a few days each).  I think Ricky's plan to go to 3 different places was genius 🙂  I have met several young ladies planning their weddings since then and I whole heartedly suggested going to mulitple locations for their honeymoon!  It made the trip seem longer.  Instead of going one place and dreading the day you have to leave, we got to look forward to a new adventure when we left Jade Mtn. and Palm Island!
Again, thank you so much for your work.  I hope this helps and gives you some info to share with anyone else that is interested in these locations.
Gayle
Ricky and Gayle Shrewsbury
Jade Mountain, Palm Island, Hard Rock Universal Studios