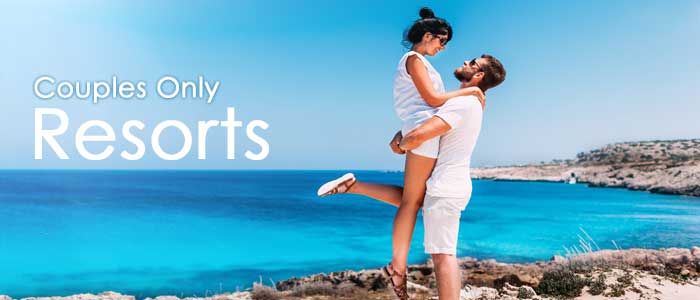 Couples Only | All-Inclusive Resort Packages

Couples Only All-Inclusive Resorts create the perfect ambiance for couples looking to enjoy each other in a stress-free romantic atmosphere. We highly recommend these resorts for all-inclusive honeymoons, anniversaries, all-inclusive weddings (especially elope packages) and romantic getaways.
No singles scene at the bar
No children screaming past your hammock for two
No babies crying during your candlelit dinner
No nurse's conventions
No fraternity retreats
Couples Only Resorts by Destination
A couples-only vacation is more romantic than just any all inclusive resort. If you are looking for an all inclusive honeymoon, all inclusive destination wedding, all inclusive anniversary trip or any other all inclusive romantic travel, you should seriously consider the resorts below.
This is a small exclusive list of just 23 resorts. Only 7 destinations in the Caribbean and Mexico have couples only resorts.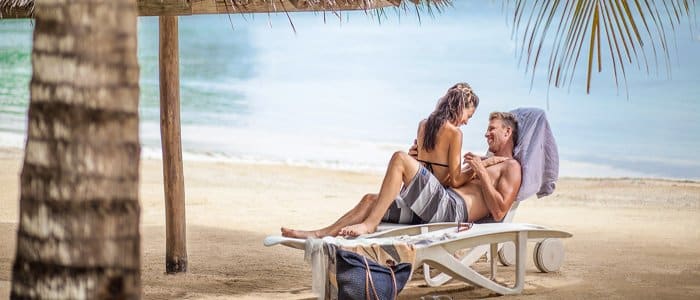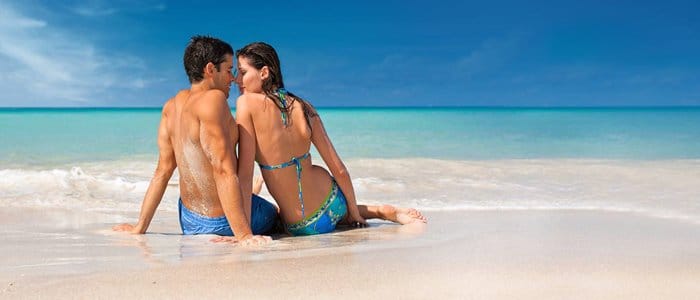 You can see why these resorts are the best all-inclusive honeymoon resorts for couples!
Hey, we all love children, and we love most of our single friends, but this is your vacation. Honeymoons, Inc. offers a variety of all inclusive packages at luxurious couples only resorts in the Caribbean.
Also See: Couples Resorts Jamaica if you were looking for the resort company that has the 4 unique properties in Jamaica.
Yes, these hotels cost a little more, but if you want a romantic atmosphere, couples only resorts are worth much more.
Couples Only Resorts Tips
We don't recommend couples only resorts for larger wedding groups, unless you think almost everyone attending will be couples. We can get permission to bring a few single guests to the wedding usually, but the guests usually prefer a resort where everyone is not couples.
Jamaica, Cancun or Nassau, Bahamas will have the best flight prices and schedules.
If you are eloping? These resorts are perfect!
For a more unique and off the beaten track destination, consider Antigua, Barbados, Grenada or St Lucia. These 4 islands are close enough to make island hopping a great option also! Get married in Antigua and honeymoon in St Lucia.