All-Inclusive Honeymoon Packages | Honeymoons, Inc.
All-inclusive honeymoon packages are the best honeymoon option. Make your honeymoon romantic and stress-free. Pay one price before you go and then relax. Everything is included. Eat drink and enjoy being married.
#1 Reviewed Travel Agency on WeddingWire!
Leave your stress and wallets at home. Check in to your room. Put your passports and your wallet in the safe. The beach, pools, bars and restaurants are all just a short walk away. All you have to do is show up with an all inclusive honeymoon package. You're embarking on a journey that you'll remember the rest of your lives. Enjoy the ride, the whole ride.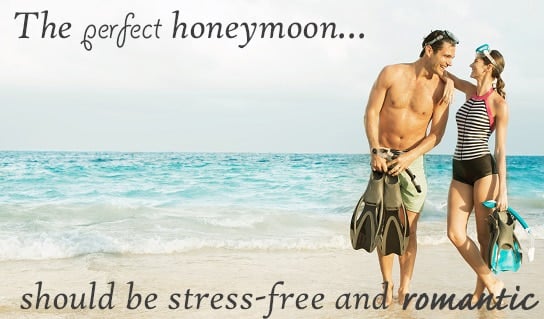 Honeymoon Planning should be Easy and Fun
Relax. Take a few deep breaths and rid yourself of any stress. Get comfortable. Put on some romantic tunes. We hope this site makes your decision a little easier, your time more plentiful and your wallet a little heavier.
The average cost for an all inclusive honeymoon ranges from around $5,000 to $8,000 total for two with airfare included. We've arranged trips that cost under $2,000 and over $40,000. Asking, "How much does an all inclusive honeymoon cost?" is similar to asking how much does a car cost. We don't have a simple answer.
But no worries. Call, email or send us a quote request. Our Caribbean honeymoon experts will help you find the perfect honeymoon destination, resort, room and package for YOU.
Most Popular All-Inclusive Honeymoon Packages
Why You'll Love Us!
Our goal is to make your planning as easy as possible
We save you time and money
Small deposits as low as $49 per person
An A+ BBB rating in business for over 20 years
Hall of Fame Member – Best of Weddings at theknot.com
Best prices, we match or beat all online competitors*
Friendly Caribbean travel experts, we've been there:)
Recap:  You'll save money and time. You'll work with a friendly professional that is reliable, knowledgeable and very good at what they do.
We have Disney specialists also. Walt Disney World is the #1 honeymoon destination in the world.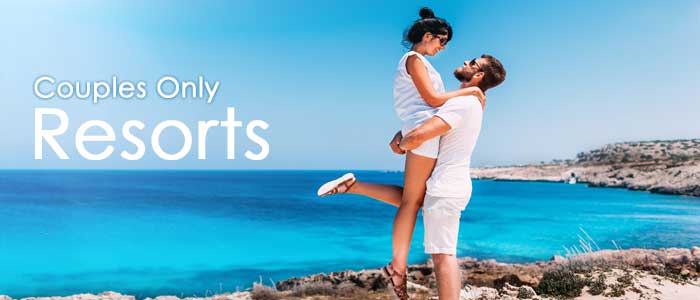 All-Inclusive Couples-Only Honeymoon Resort Packages
Couples Only All-Inclusive Resorts create the perfect ambiance for couples looking to enjoy each other in a stress-free romantic atmosphere. We highly recommend these resorts for all-inclusive honeymoons, anniversaries, all-inclusive weddings (especially elope packages) and romantic getaways.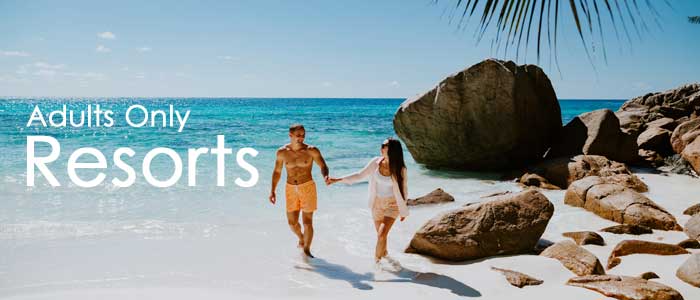 Adults Only All-Inclusive Honeymoon Resort Packages
The best honeymoon resorts are adults only all-inclusive resorts and couples only resorts. The romantic ambiance is off the charts, and each resort offers its own unique ambiance, amenities and unique beauty. Make this trip romantic and special!
Top 5 All-Inclusive Honeymoon Package Destinations
3 destinations below are known for quality, quantity, value and a great variety of resorts. The other 2 are known for uniqueness and very high end luxury resorts.
View our top 5 all-inclusive honeymoon locations below! Cancun and Riviera Maya, Jamaica, Punta Cana, St Lucia, and Antigua.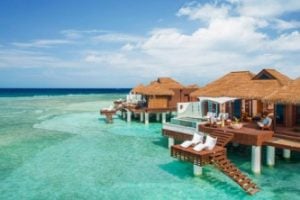 Jamaica
52 ALL INCLUSIVE RESORTS
JAMAICA, "THE HEARTBEAT OF THE WORLD" IS EVERYTHING YOU EXPECT OF THE CARIBBEAN. FIND PERFECT BEACHES, CRYSTAL CLEAR BLUE WATER, ROLLING GREEN HILLS, WATERFALLS, REGGAE AND THE FRIENDLIEST PEOPLE ON EARTH.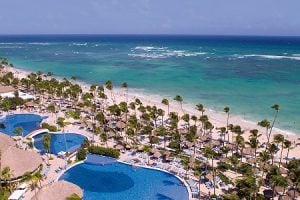 Punta Cana
63 ALL INCLUSIVE RESORTS
PUNTA CANA IS LOCATED ON THE EASTERN TIP OF THE DOMINICAN REPUBLIC AND IS KNOWN FOR THE VALUE OF THE ALL-INCLUSIVE RESORTS. THE AMERICAN DOLLAR GOES VERY FAR IN PUNTA CANA.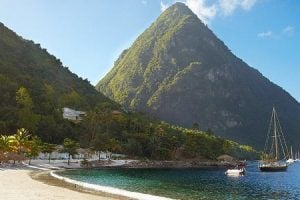 St. Lucia
19 ALL INCLUSIVE RESORTS
AS THE LUCIANS SAY, "IT TAKES A LITTLE LONGER TO GET TO HEAVEN". ST LUCIA IS A LITTLE MORE OFF THE BEATEN PATH AND IS MORE ALLURING FOR A CARIBBEAN HONEYMOON, WEDDING, OR ROMANTIC GETAWAY.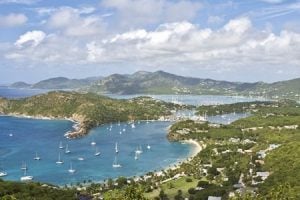 Antigua
15 ALL INCLUSIVE RESORTS
THIS BEAUTIFUL ISLAND BOASTS 365 BEACHES AND "THE BEACH IS JUST THE BEGINNING". THE ISLAND IS ALSO GREAT FOR SPORTS ENTHUSIASTS, SAILORS, HISTORY BUFFS, NATURE LOVERS AND FOODIES.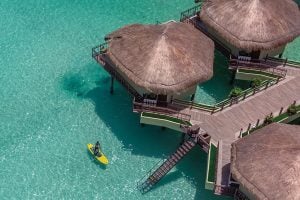 Cancun
127 ALL INCLUSIVE RESORTS
YOU CAN FIND A VERY WIDE VARIETY OF ALL-INCLUSIVE RESORTS IN CANCUN. THE VALUE OF WHAT YOU PAY VS WHAT YOU GET IS UNMATCHED. COME AND SEE WHY CANCUN IS THE #1 TOURIST DESTINATION IN THE CARIBBEAN AND MEXICO.
All Destinations
500+ ALL INCLUSIVE RESORTS
SEE ALL OF OUR ALL-INCLUSIVE RESORT LOCATIONS IN THE CARIBBEAN, MEXICO, AND COSTA RICA. BROWSE ADULTS-ONLY, COUPLES-ONLY, AND FAVORITES FOR HONEYMOONS AND WEDDINGS!
Romantic Getaways & All Inclusive Vacations
You don't have to be tying the knot to take advantage of our expertise and our great prices. We've been selling honeymoons on the internet since 1997. Anniversary vacations and romantic getaways are now a big part of our business. We pay special attention to detail on your vacation whether it's a special occasion or just a change of scenery.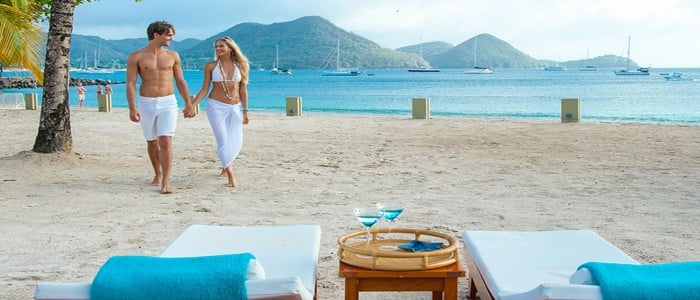 Your satisfaction is our #1 priority!
Our Agents are:
Required to attend classroom training
Required to attend seminars
Required to visit the destinations themselves
Knowledgeable
Helpful
Friendly
When you call our office, you'll get a personal agent, the agent's personal phone extension, and the agent's personal email address. That agent will be available to you from start to finish.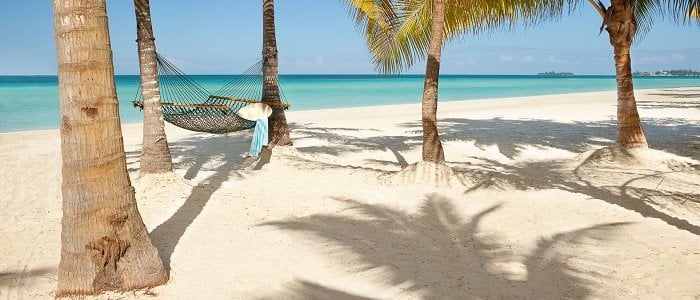 Why call a major reservations center where the average turnover is 3 months, or use one of the mega.coms, where you are # ZA263849954264UUGH, when you have our friendly, trained, and professional agents waiting for your call.
We will treat you like an individual looking for a pleasant vacation experience. We specialize in serving a very small niche, honeymoons and weddings in the Caribbean, Hawaii, and Mexico. This specialization helps us stay better informed on the islands, the resorts, and the special values available to you. We cannot help you with your reservations for a business conference in Chicago, We cannot help you find the least expensive airfare from Detroit to Vegas, and we can't help you find the perfect Villa in Italy. But, if you're looking for a beach destination to honeymoon, wed, or just rest and relax, give us a try.
If you are not satisfied with our service, please contact us asap.
Heyyyyy!!!
Kimberly, we had a fantastic time in Mexico thanks to you!
The wedding was beautiful and Cara enjoyed her 30th birthday. All of Jere's guests ranted and raved about the resort — most (including Jere & Keith) upgraded to the Grand after a couple of days. Me and Torry even upgraded to the Grand's presidential suite after all. ??? We couldn't have had a more perfect time enjoying each other, making new friends and eating/drinking our weight in lobster, tacos and tequila. #pinkiesup
We really appreciate your efforts coordinating the group travel and we look forward to working together again.THANK YOU! THANK YOU!! THANK YOU!!!
R~