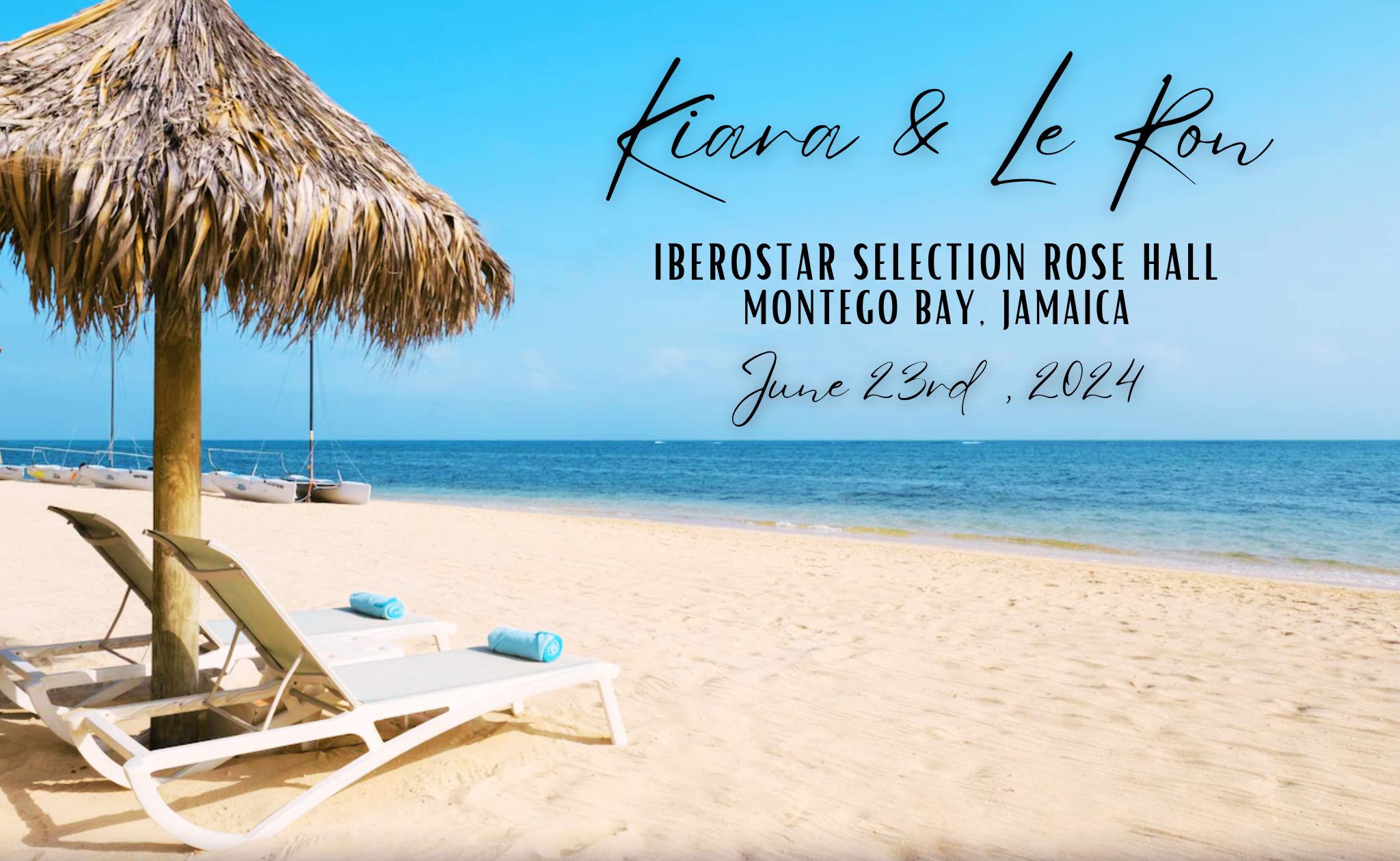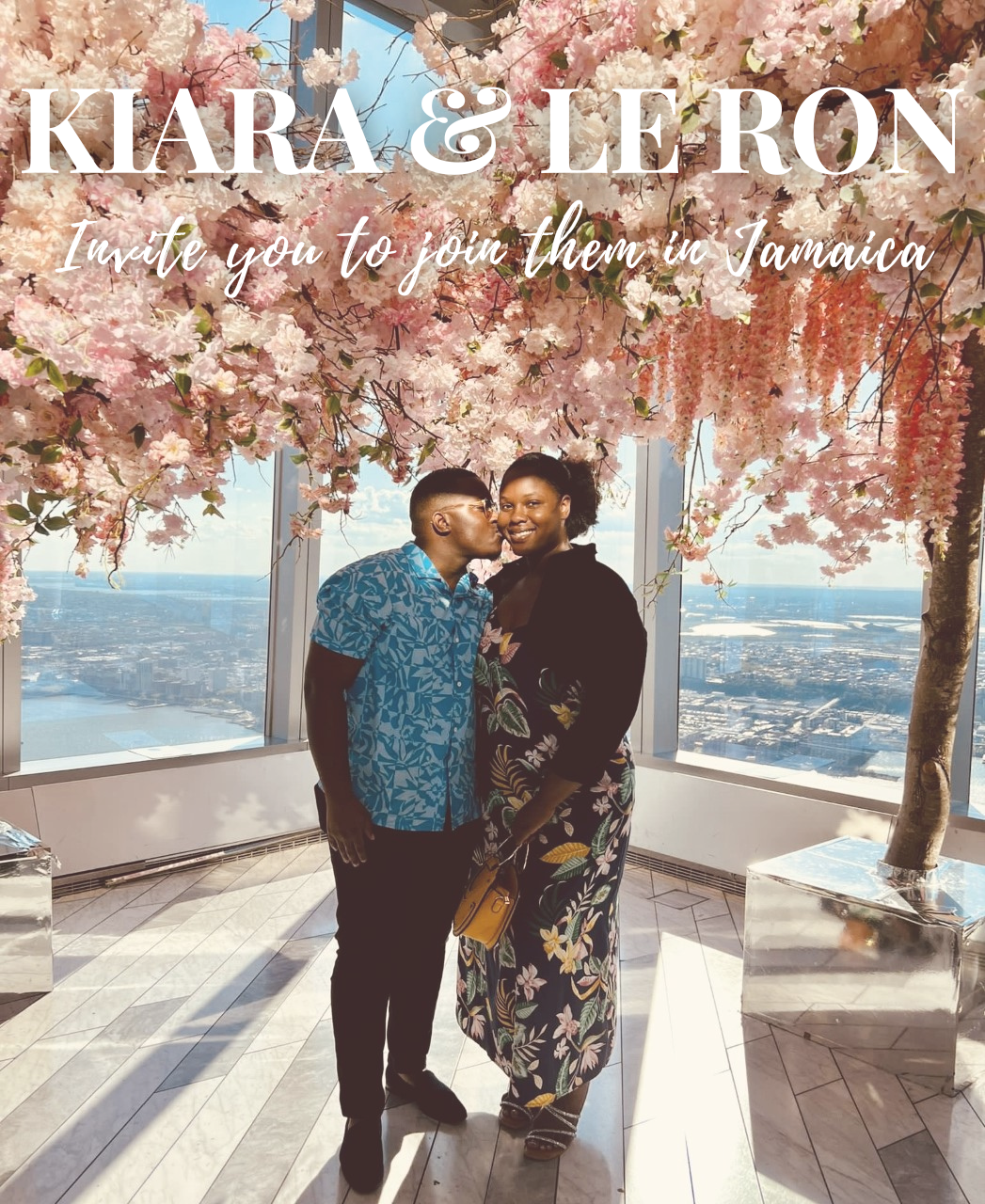 Our Wedding
We are getting married in Jamaica!
We would LOVE for you to join us for our wedding celebration at the beautiful Iberostar Rose Hall Suites.
Our ceremony will take place June 23rd, 2024, and we hope you come to enjoy a well-deserved vacation with us!
We look forward to seeing you in paradise!
Love,
Kiara and Le Ron
Honeymoons, Inc. will be handling all travel reservations under our secured Group Reservation. Reservations booked outside of the group block will not be included in group events.
Email: [email protected]
Phone: 229-881-7028
Please contact Holly Elrod with any questions or concerns.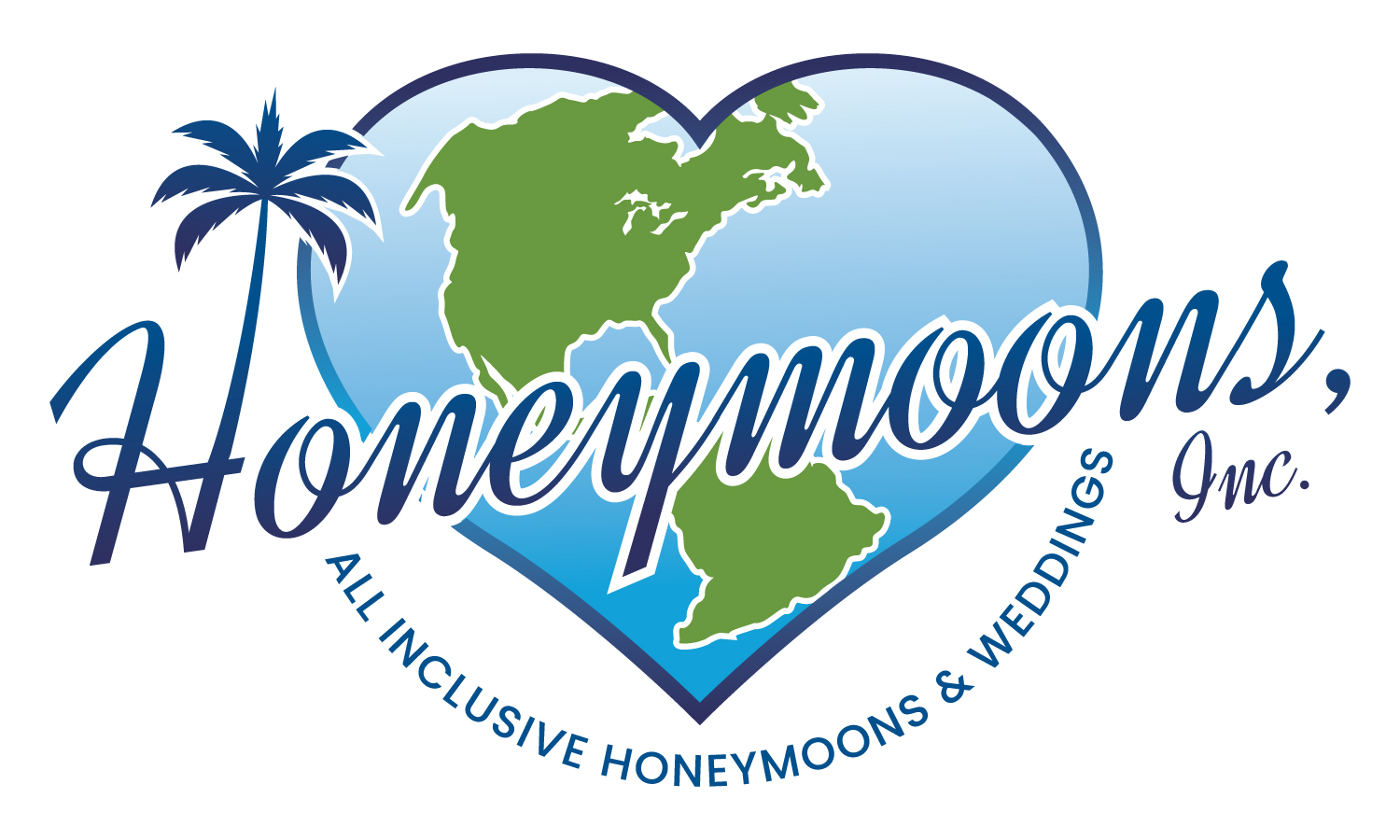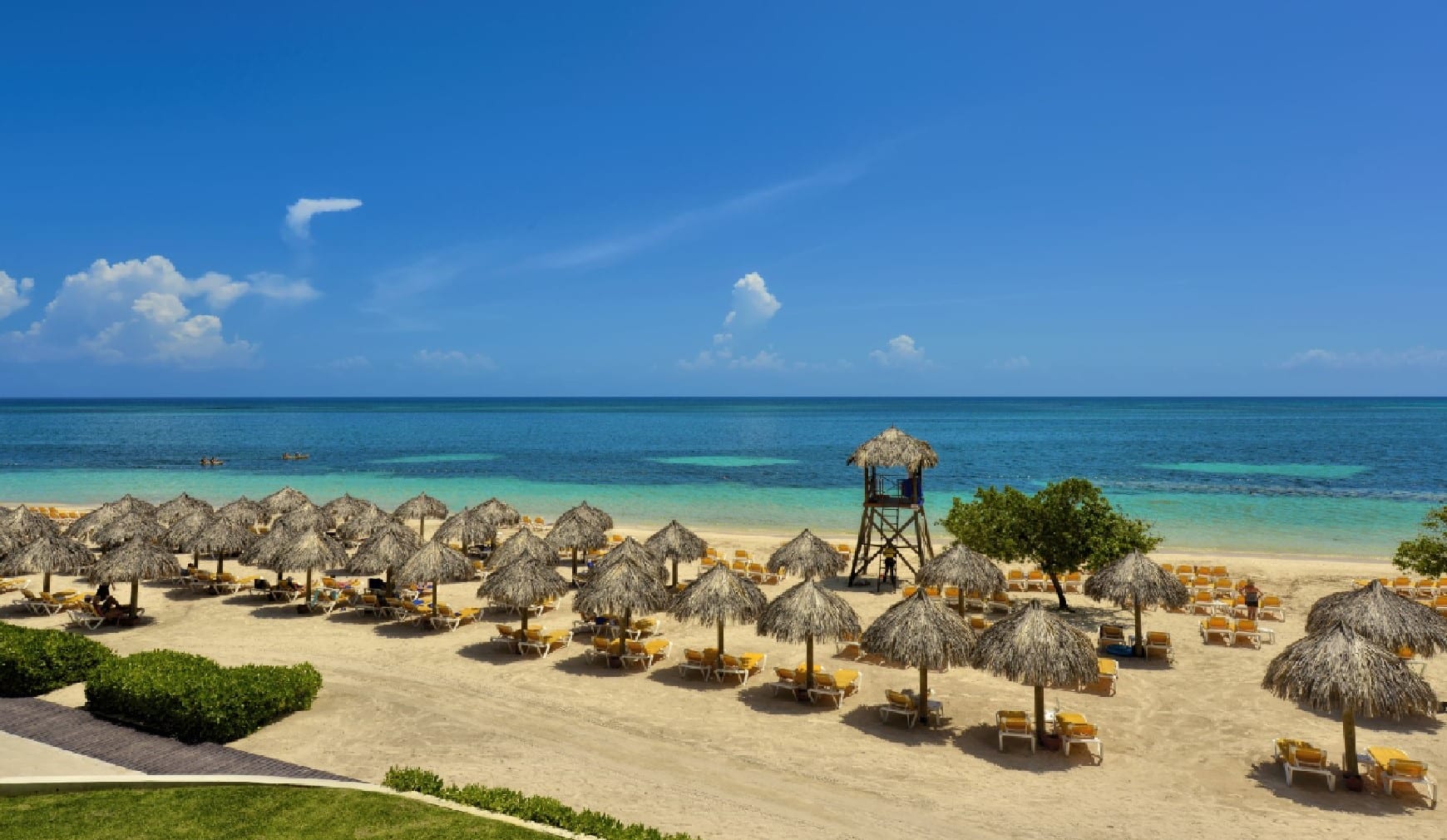 Iberostar Selection Rose Hall Suites Highlights
Beachfront in Montego Bay
Lazy River
Infinity pool with swim up bar
All suites
Beautiful lobby staircase
6 restaurants
Italian, Greek, Jamaican, Steak, Asian, Buffet and a food truck
6 bars, including a swim up bar
24 hour coffee shop
Disco
Great Spa
Full privileges and Iberostar Rose Hall Beach next door
Jamaica's best golf courses nearby
Included:
Accommodations
All meals
All drinks
Room service 24 hours
Daily Activities
Beach towels
Fitness Center
Ping Pong
Aerobics
Aqua Aerobics
Beach Volleyball
Lazy River
Basketball
Water polo
Kids camp for ages 4 to 17
Lighted tennis courts
Non-motorized water sports
Full exchange privileges with Iberostar Rose Hall Beach next door
Included:
Welcome Drink
Nightly entertainment
Buffet with wide variety, including sustainably caught fish
Greek Restaurant
Italian Restaurant
Asian
Steak House
Food Truck
Pool Bar
Swim Up Bar
Snack Bar
Coffee Shop
Lobby Bar
Theatre Bar
Not Included:
Golf
Spa treatments
Spa products
Off property excursions
Tips for drivers
Tips for airport porterage
Gift shop
Souvenirs
Beauty Salon
Dry cleaning
Car rental
Motorized water sports
All Suites Have:
One King or 2 double beds
24 hour room service
Alarm Clock Radio
Bathrobes
CD/DVD player
Ceiling fan
Coffee/Tea maker
Complimentary toiletries
Concierge service
Direct Dial Telephone
Free Wi Fi
Hairdryer
Individual Climate Control
Iron/Ironing Board
Private balcony or terrace
Stocked Mini-Bar
Turndown Service
Digital Safe
Flat Screen TV
Junior Suite
Spacious suite with 2 double beds or 1 king bed, private balcony with garden view, and spacious bathroom with double vanity sink, shower and separate tub. Includes complimentary access to SPA Sensations wet area for adults.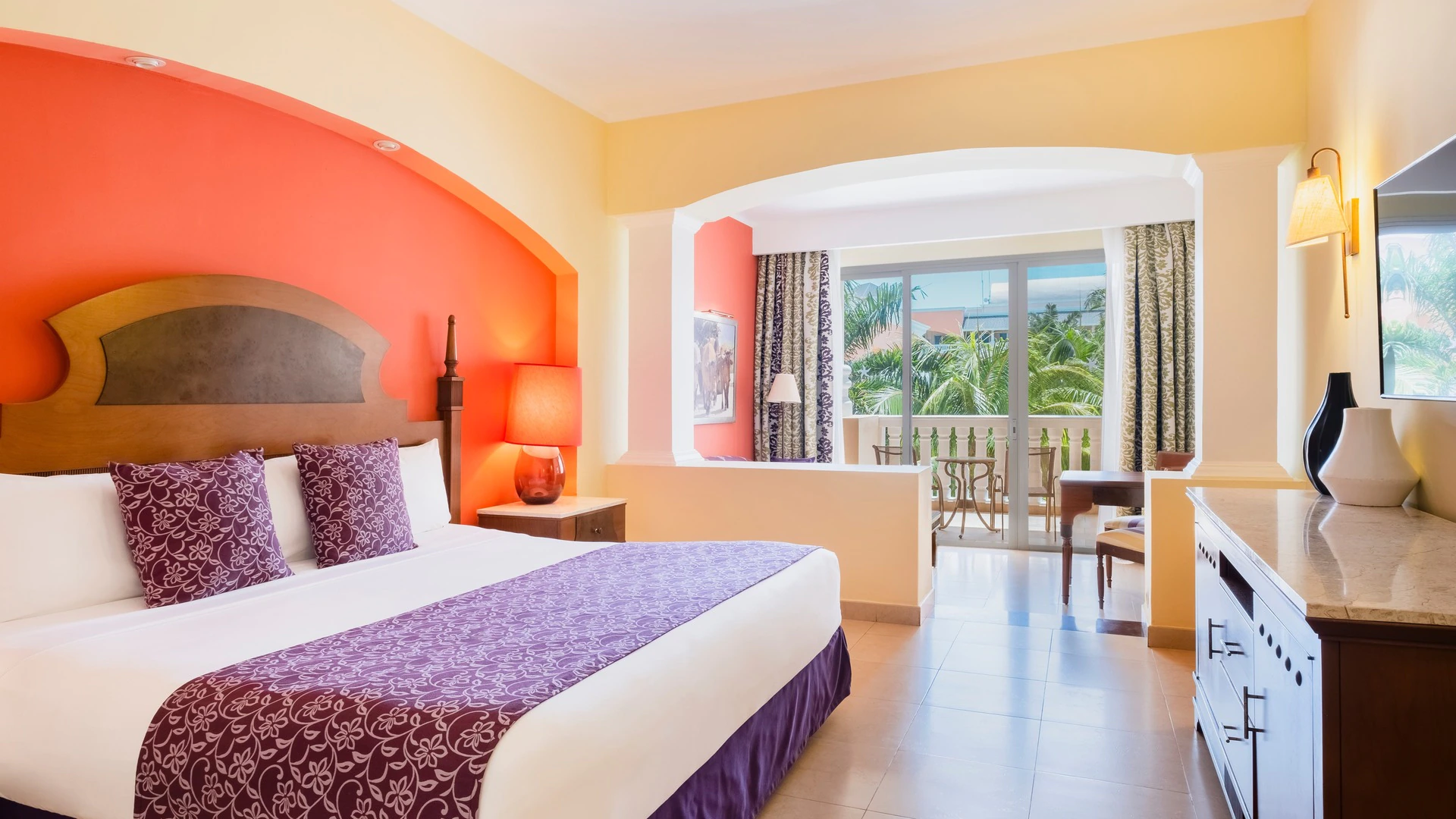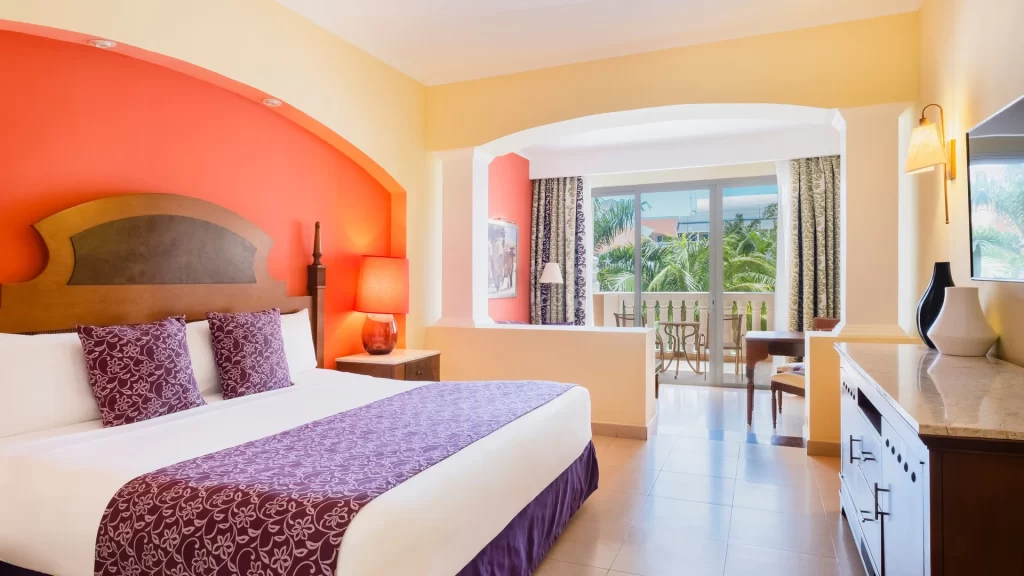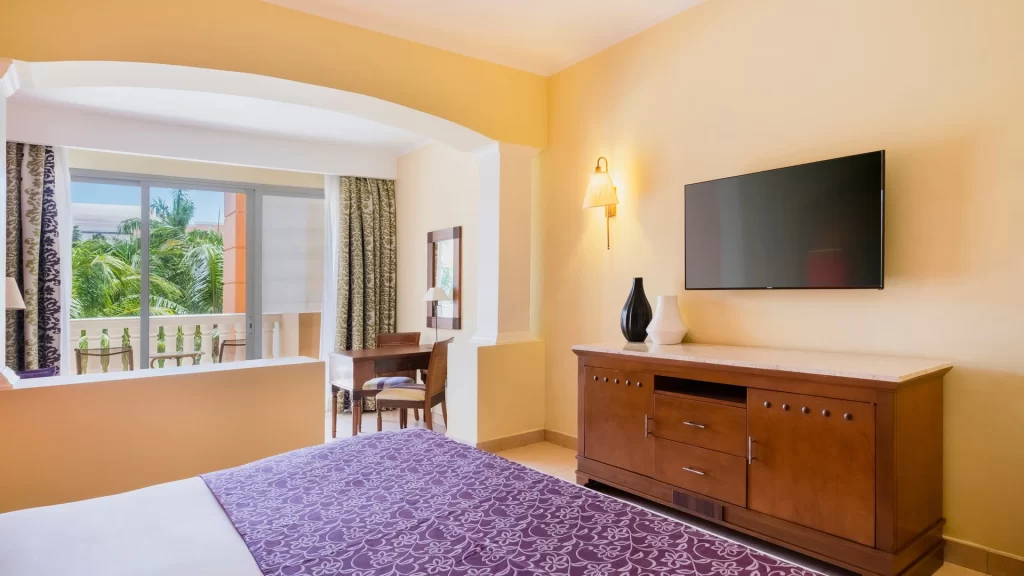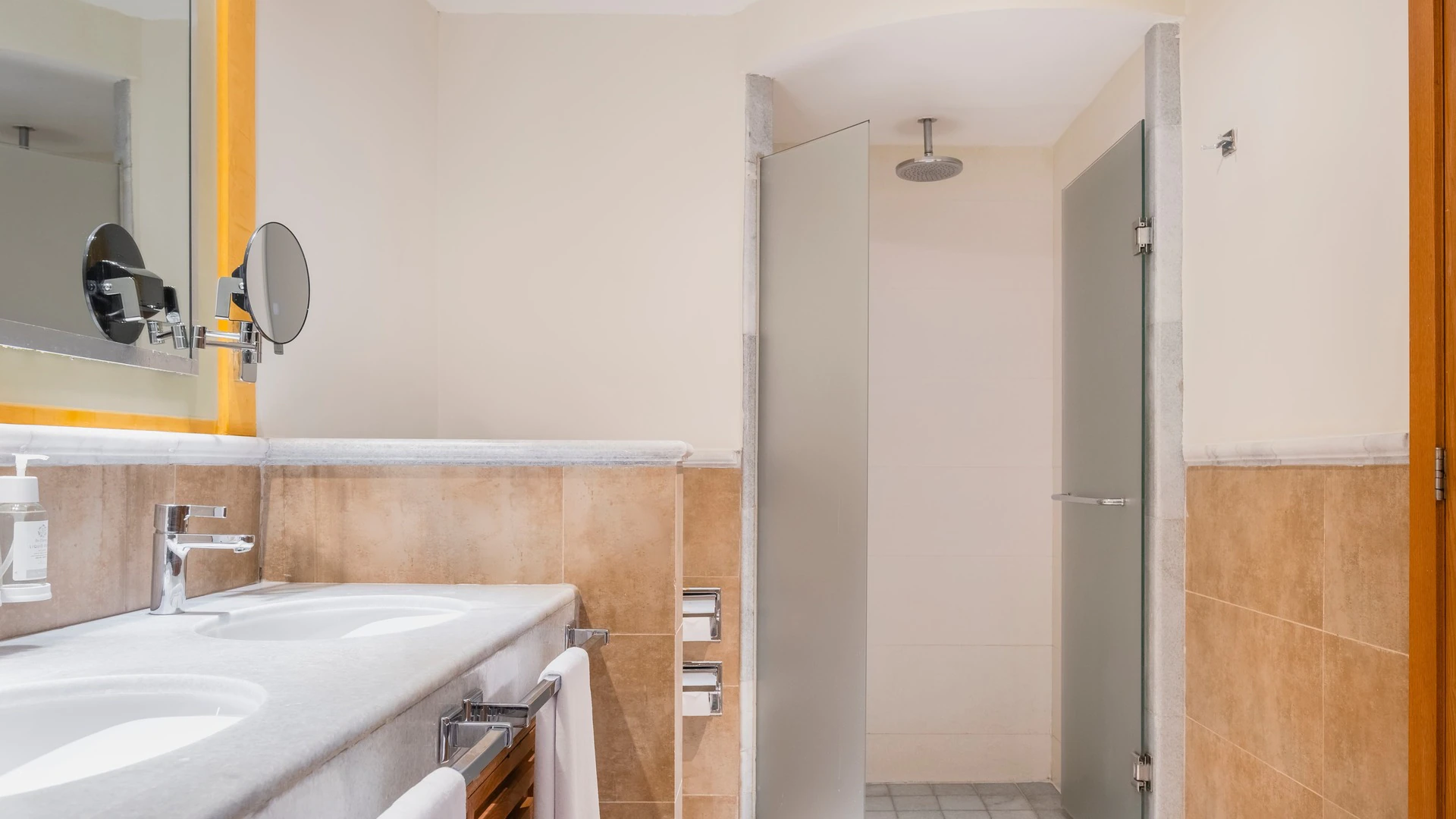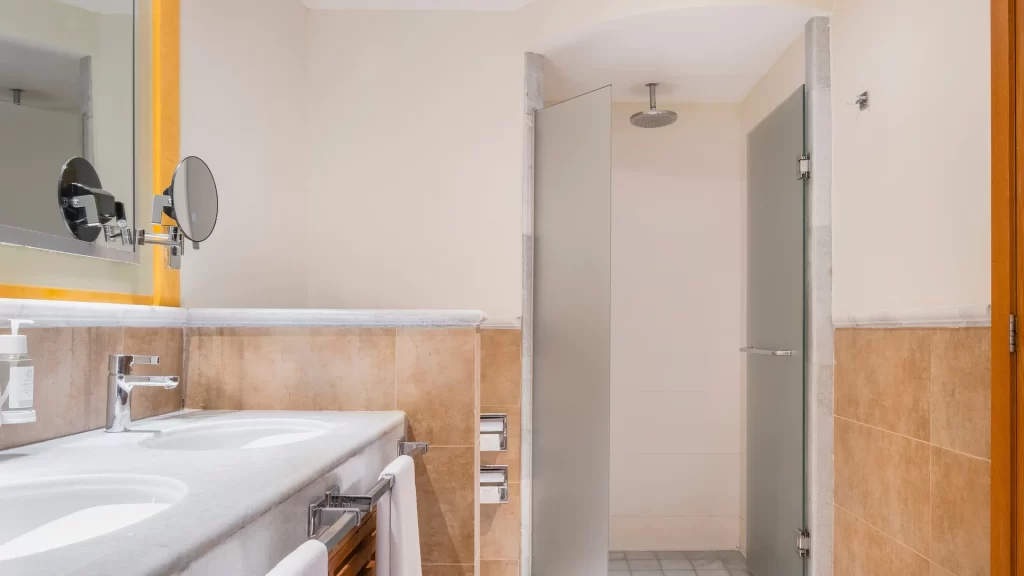 Ocean View Junior Suite
Spacious suite with 2 double beds or 1 king bed, a private balcony with ocean view, and spacious bathroom with double vanity sink, shower and separate tub. Includes complimentary access to SPA Sensations wet area for adults.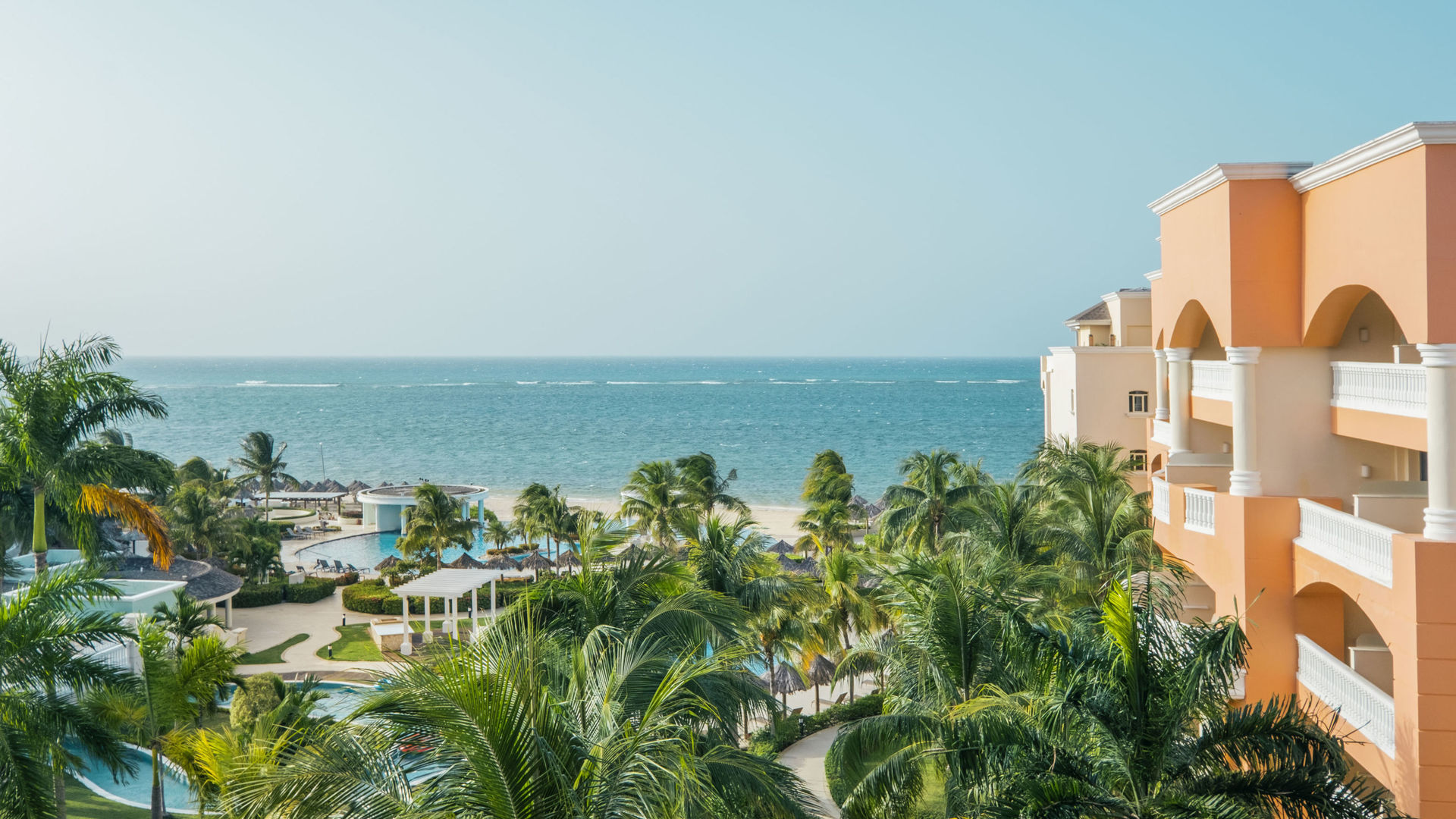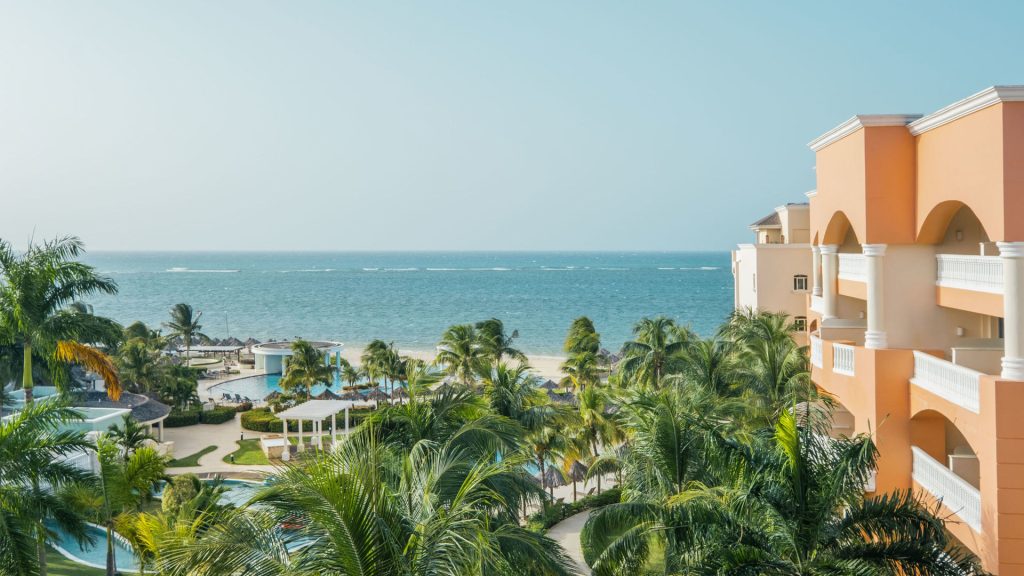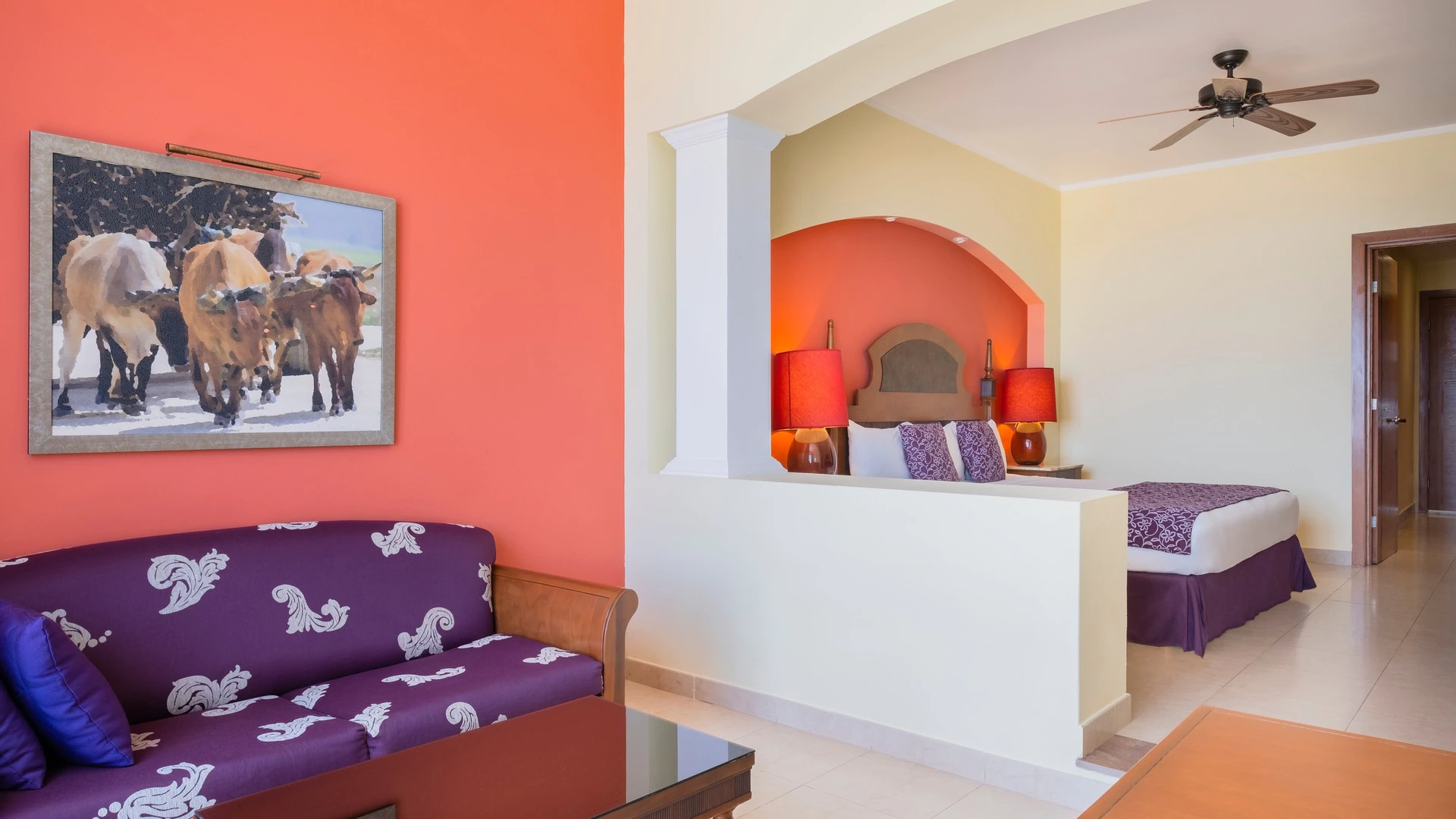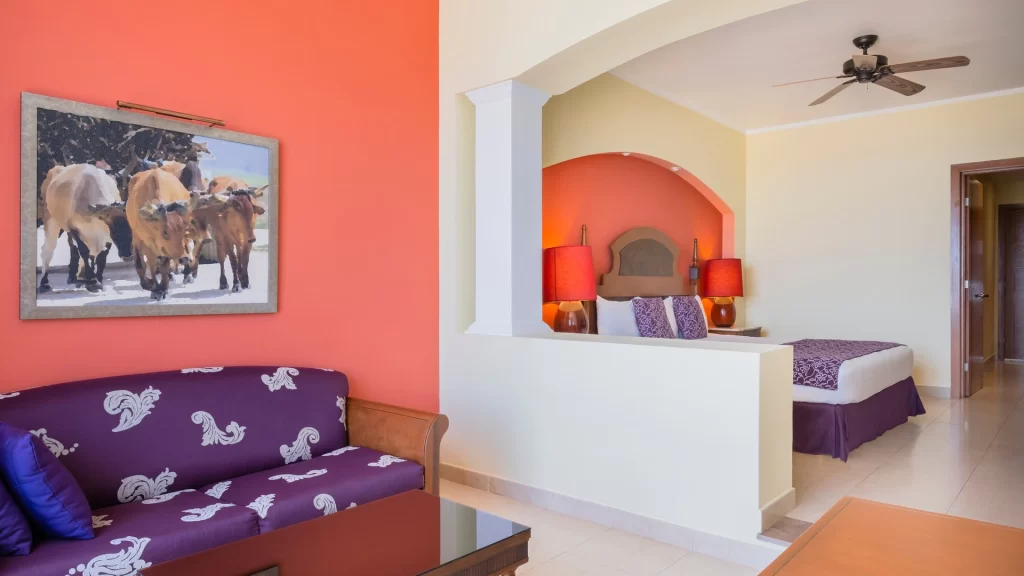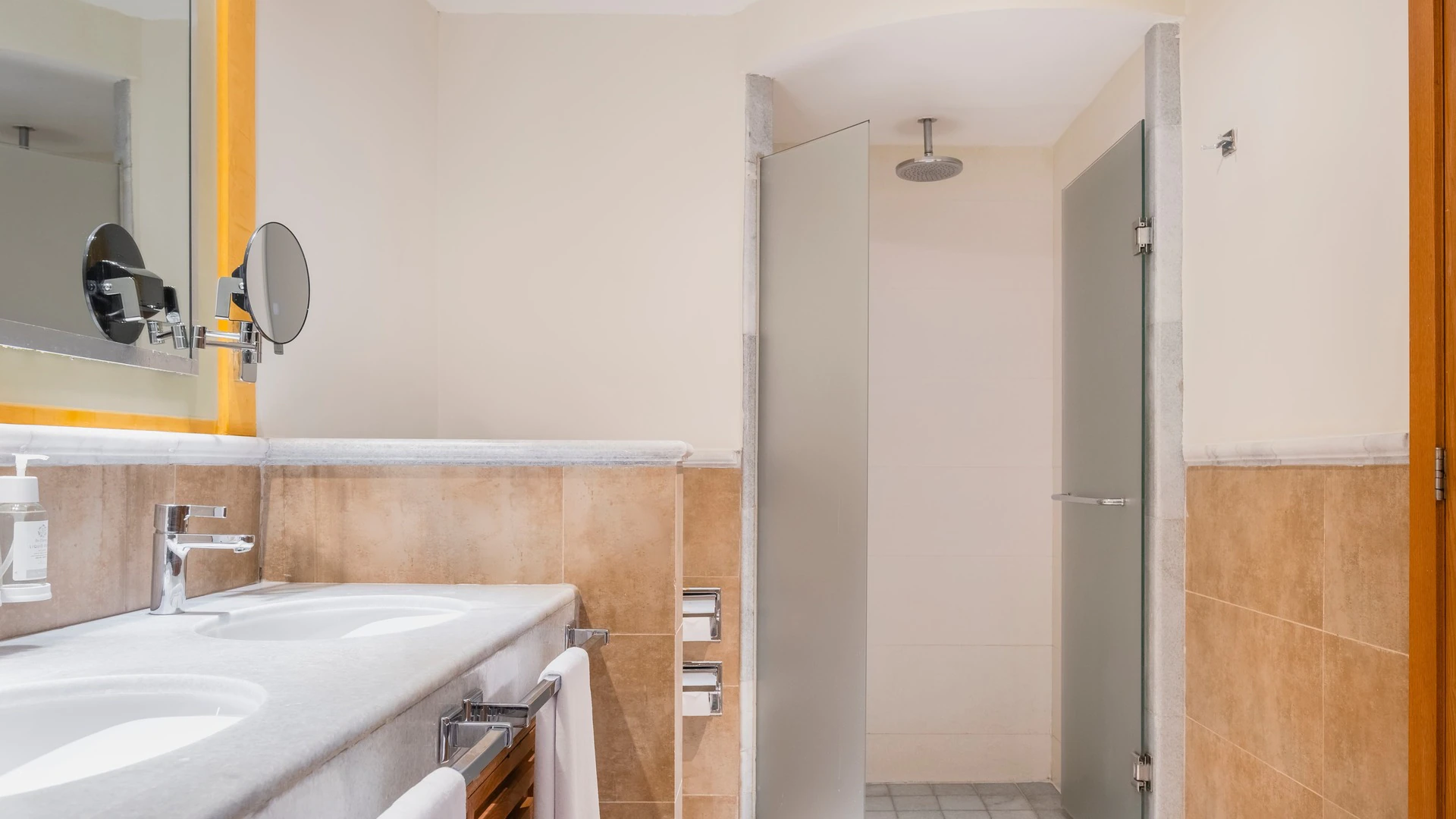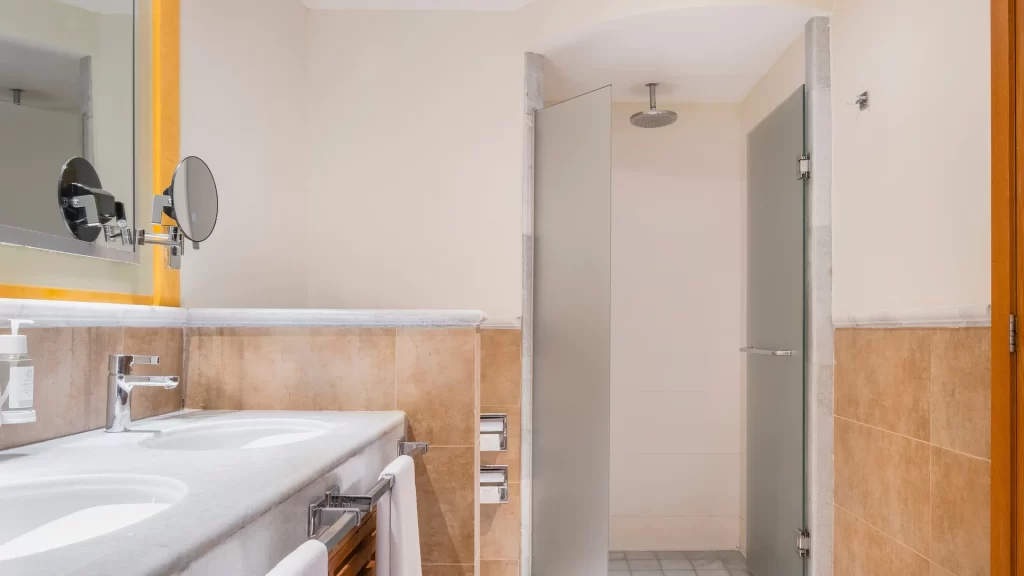 Junior Suite
Thursday, June 20, 2024
OCCUPANCY
3nts
4nts
5nts
6nts
7nts
8nts
SINGLE
$1,119.37
$1,482.83
$1,846.29
$2,209.74
$2,573.20
$2,936.66
DOUBLE
$652.09
$859.79
$1,067.49
$1,275.18
$1,482.88
$1,690.58
TRIPLE
$589.76
$776.68
$963.60
$1,150.52
$1,337.44
$1,524.36
QUAD
$558.61
$735.15
$911.69
$1,088.23
$1,264.76
$1,441.30
CHILD (Ages 3-12)
$340.55
$444.39
$548.24
$652.09
$755.94
$859.79
Rates above are gross per person and include hotel taxes

Transfers Included in Rates

Junior Suite Ocean View
Thursday, June 20, 2024
OCCUPANCY
3nts
4nts
5nts
6nts
7nts
8nts
SINGLE
$1,339.28
$1,776.04
$2,212.80
$2,649.56
$3,086.32
$3,523.08
DOUBLE
$777.75
$1,027.34
$1,276.92
$1,526.51
$1,776.09
$2,025.68
TRIPLE
$702.88
$927.50
$1,152.13
$1,376.76
$1,601.38
$1,826.01
QUAD
$665.44
$877.59
$1,089.73
$1,301.88
$1,514.03
$1,726.17
CHILD (Ages 3-12)
$403.38
$528.17
$652.96
$777.75
$902.55
$1,027.34
Rates above are gross per person and include hotel taxes

Transfers Included in Rates
Travel Protection/Insurance
Optional Trip Protection and Insurance is optional, but highly recommended.
All Travel Protection Plus plans include:
Cancel the vacation, for whatever reason, and they're covered
Cancel for ANY reason. Plus, get a price guarantee, no change fees and a hurricane travel credit. Non-refundable hotel rates are not included.
Worry less about travel mishaps
Up to $3,000 for meals, lodging, and local transportation costs if the trip is delayed for a covered reason including Quarantine, up to the total trip cost to change or purchase a new airline ticket if they can't continue on their trip due to circumstances such as illness or injury, up to $300 if bags are delayed, up to $1,000 for lost belongings, and up to $50,000 reimbursement of medical expenses if they get sick or hurt during their trip, plus up to $75,000 for emergency transportation.
Wherever they are, Whenever they need it, We're always here to help
24/7 travel assistance, medical assistance and emergency services.
We offer 2 plans:
This plan is great for travelers who will be traveling with us again, allowing reuse of the funds in the form of a travel credit for travel commencing within 395 days of original departure date.
Customers who want their full refund in original form of payment should select this plan. Remember that all bookings without Travel Protection Plus receive any refund due in the form of future travel credits.
PACKAGE VALUE
 PACKAGE PRICE
INSURANCE PRICE
(per person)
(per adult)
(per child)
Full Travel Credit
Up to $799
$49.99
$24.99
$800 to $1499
$74.99
$37.99
$1500 to $2999.99
$99.99
$49.99
$3000 and up
$124.99
$62.99
Cash Refund
Up to $799
$139.99
$69.99
$800 to $1499
$184.99
$92.99
$1500 to $2999.99
$229.99
$114.99
$3000 and up
$284.99
$114.99
Deposit:
$50 per person + the insurance amount if you choose to protect your trip
Due April 30th, 2023
Final Payment:
Payments of any amount can be made at any time as long as the above schedule is adhered to.
Revisions
Once payment has been received, a revision fee of $50 will be due per booking each time changes are made to a reservation to cover administrative costs.
Cancellations/Refunds 
Until March 9, 2024, $50 per person deposit is non-refundable.
March 10, 2024 to April 8, 2024, 1 night cancellation fee + $50 per person
April 9, 2024 to April 23, 2023 , 2 night cancellation fee + $50 per person
April 24, 2024 to May 8, 2024, 3 night cancellation fee + $50 per person
On or after May 9th, 100% cancellation penalty, no refund
Please make sure you understand the cancellation and revision policies applicable to these special reservations.   Duplicate reservations may result in cancellation of all space and can incur fees.
Documents Required for Travel 
Passports are now required for international travel. If you are not a U.S. citizen, please contact the appropriate Consulate. No refunds are issued for costs associated with your failure to bring proper documentation.
Baggage
Most airlines now charge passengers to travel with checked bags.
Travel Impressions Terms and Conditions
Booking your package with Honeymoons, Inc. and Travel Impressions means you also accept the terms and conditions of Vacation Express, Terms and Conditions – Travel Impressions,
Our Commitment to You:
Honeymoons Inc. has made arrangements with the cruise lines, airlines, hotels, and other independent suppliers to provide you with the services you purchase. We have taken all reasonable steps to ensure that proper arrangements have been made for your vacation. However, we do not accept any liability for the actions or omissions of the independent suppliers, over whom we have no direct control. If you have any dispute with such persons, however, we will give you such reasonable help as we can in resolving this.   Please understand also that we cannot control such factors as weather, government actions, mechanical breakdowns, your physical, medical or mental disabilities, your failure to obtain valid travel documents or your failure to follow travel instructions.   We appreciate your business. If you need anything, please don't hesitate to send an email or call.   Payment shall constitute acceptance to all Terms and Conditions.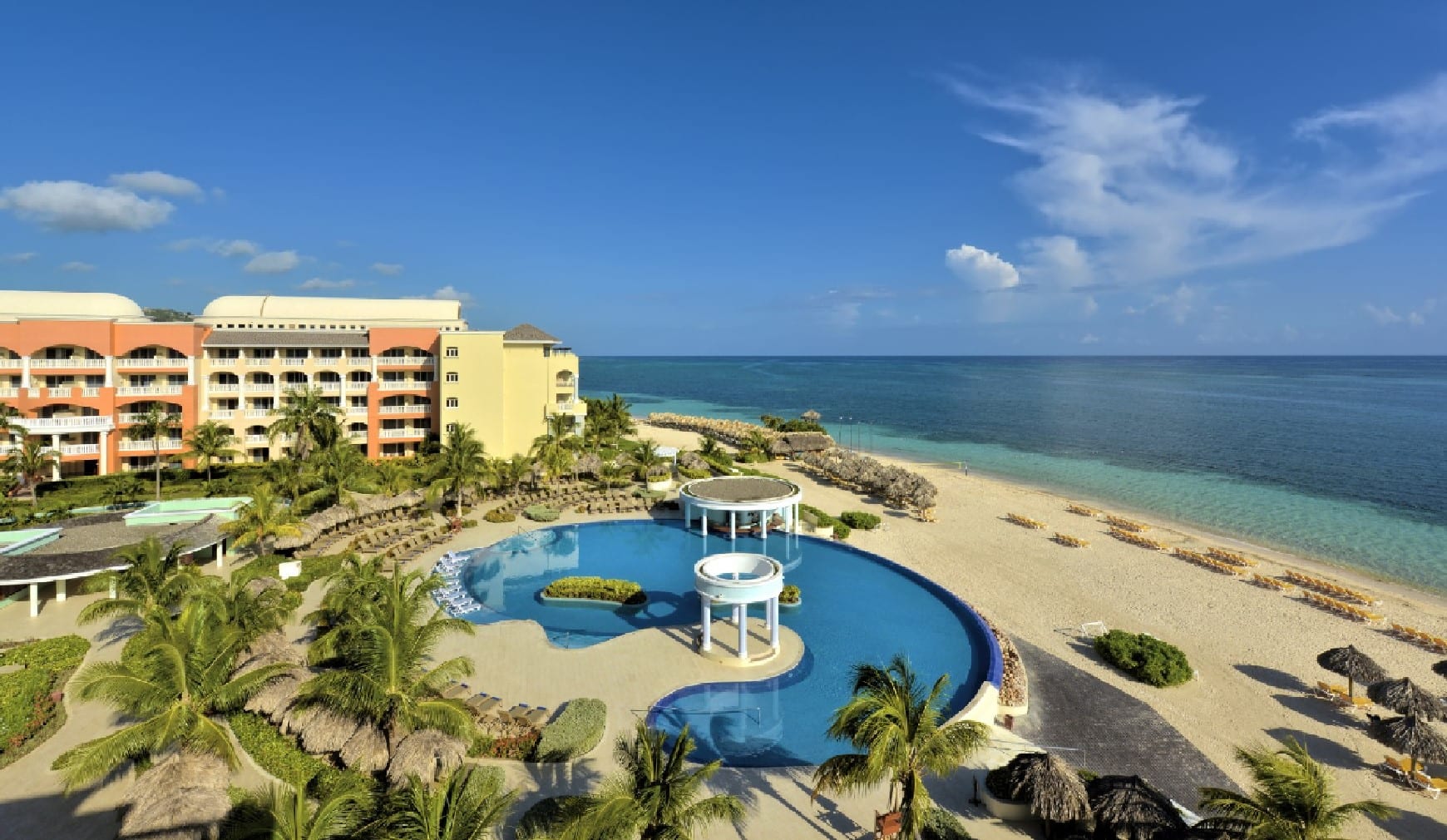 Jamaica is the birthplace of Reggae Music, the legendary Bob Marley, Peter Tosh, Jimmy Cliff, Shaggy and Sean Paul.
---
Jamaica's Blue Mountains produce some of the best coffee in the world.
---
Ian Fleming wrote most of his 007 novels in Jamaica at Goldeneye Resort in Ocho Rios.
---
Currency is the Jamaican dollar, but American dollars are widely accepted.
---
Montego Bay is home to 3 of the best golf courses in the Caribbean, including the famous "White Witch" at the Hyatt Rose Hall.
---
Most Jamaicans speak fluent English, as well as Patois, which is a Creole mixture of several languages.
---
Errol Flynn was credited with bringing tourism to Jamaica, because he used to bring his friends to raft the rivers on banana boats.
---
Jamaica's motto is "Out of many, one people", due to being a melting pot of cultures from Africa, Asia, Europe, and America.
---
Jamaica is the 3rd largest English speaking country in the Americas, behind U.S.A. and Canada.
---
Jamaica's name is derived from the Taino Indian word, Xaymaca, which translates to "land of wood and water" or "land of springs".
---
Speaking Jamaican
Yeah Mon: hello, goodbye, how are you doing, what's up, yes, maybe, i don't know, i'm not sure
No problem: it's not a problem, don't worry, thank you, you're welcome, i don't know, i'm on it, we'll ignore that
Wawd a Gwawn: What's going on, what's up