CONTENTS
The Bride and Groom
The Resort – Highlights
What's Included
Room Categories
FAQ's
Reserve a Room
Rates
Travel Protection
Payments
Terms
Reservation Request Form
Destination – Cancun
FAQ'S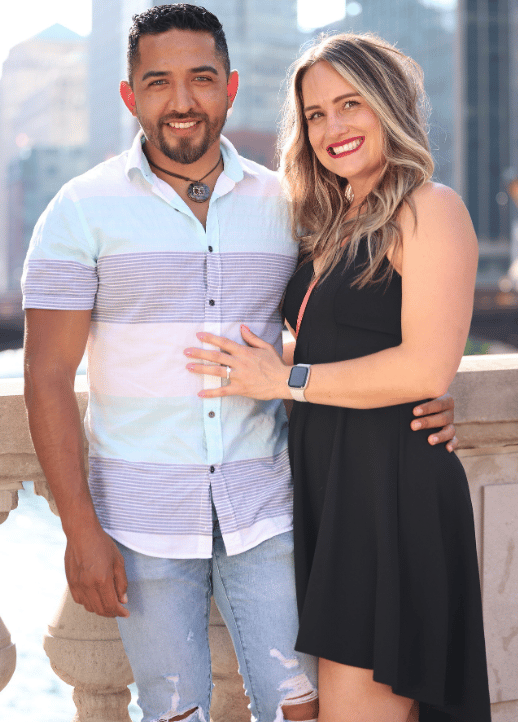 Our Wedding
We are getting married in Cancun!
We would LOVE for you to join us for our wedding celebration at the beautiful Iberostar Selection Cancun.
Our ceremony will take place November 9, 2023, and we hope you come to enjoy a well-deserved vacation with us!
Love,
Lindsey and Miguel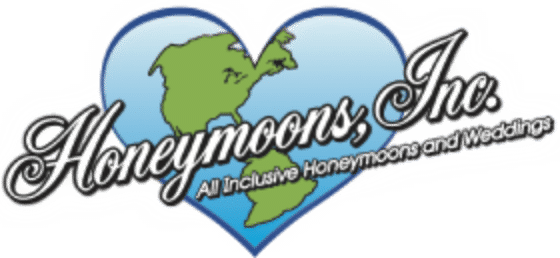 ---
Honeymoons, Inc. is helping us with our group room block reservations that we have secured. Honeymoons, Inc. will book all our guests accommodations.
Email: [email protected]
Phone: 678-894-7297
Text: 678-907-9681
Iberostar Selection Cancun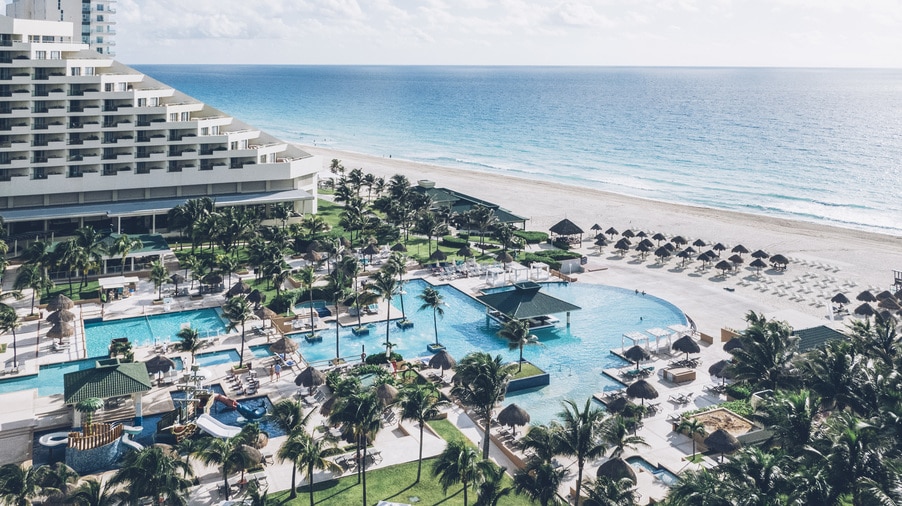 Iberostar Selection Cancun Highlights
426 rooms and suites
6 restaurants
7 bars
10 pools
Stocked in-room mini bar
Spa
Fitness Center
Great Beach
Non-motorized water sports
In the heart of Cancun
Golf course $ Tennis $
Children's entertainment program for all ages
Kids Club ages 4 to 12
Teens Club ages 13 to 17
Free WiFi
15 minutes from the airport
Daily activities
Evening entertainment
Included:
Accommodations
Room service 11am to 11pm
Daily Activities
Beach towels
Fitness Center
Billiards
Ping Pong
Aerobics
Aqua Aerobics
Beach Volleyball'
Water park
Air Rifle shooting
Archery
Basketball
Bicycle tours
Merengue lessons
Water polo
Bottled Water
Non-motorized water sports
Included:
Welcome Drink
Nightly entertainment
American Bistro, American food
Buffet with wide variety, including sustainably caught fish
Mexican Restaurant
Italian Restaurant
Teppanyaki Hibachi
Steak House
Pool Bar
Beach Bar
Snack Bar
Coffee Shop
Lobby Bar
Sports Bar
Theatre Bar
Not Included:
Golf
Tennis
Spa treatments
Spa products
Off property excursions
Tips for drivers
Tips for airport porterage
Gift shop
Souvenirs
Beauty Salon
Dry cleaning
Car rental
Motorized water sports
All Room Categories Have:
398 square feet
Alarm Clock/Radio
Coffee/Tea Maker
Complimentary Toiletries
Concierge Service
Flat Screen LCD TV
Free WiFi
Hairdryer
Iron and ironing board
Shower
Stocked Mini Bar
Tub
Ocean View
1 King or 2 double beds, panoramic views of the beach and ocean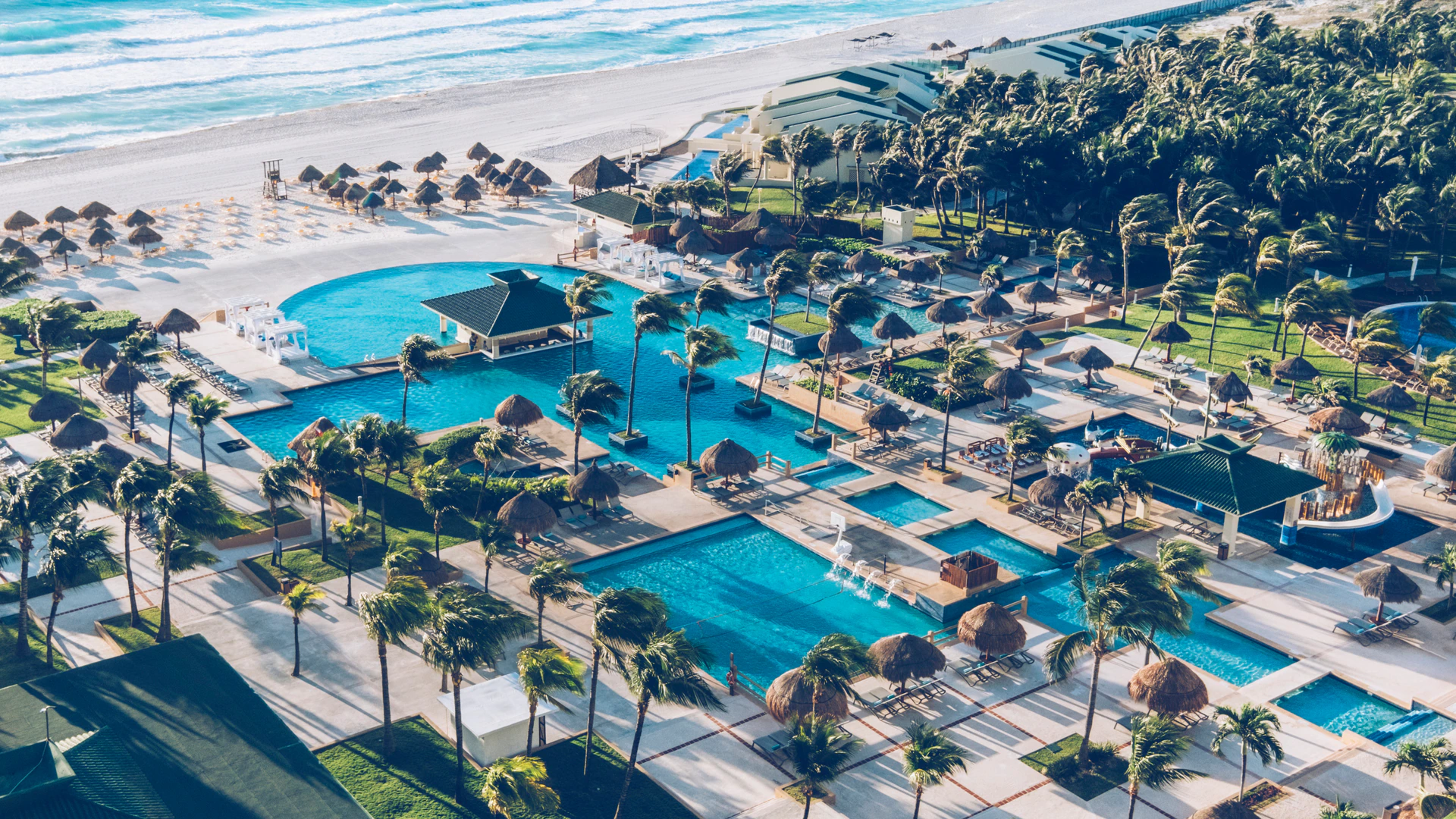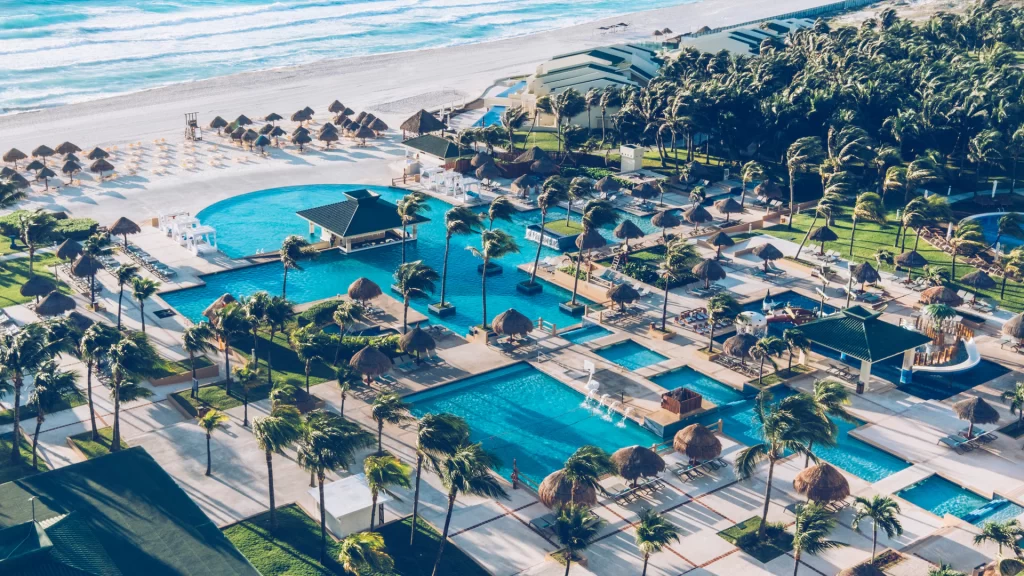 Superior Ocean View
1 King or 2 double beds with a balcony or terrace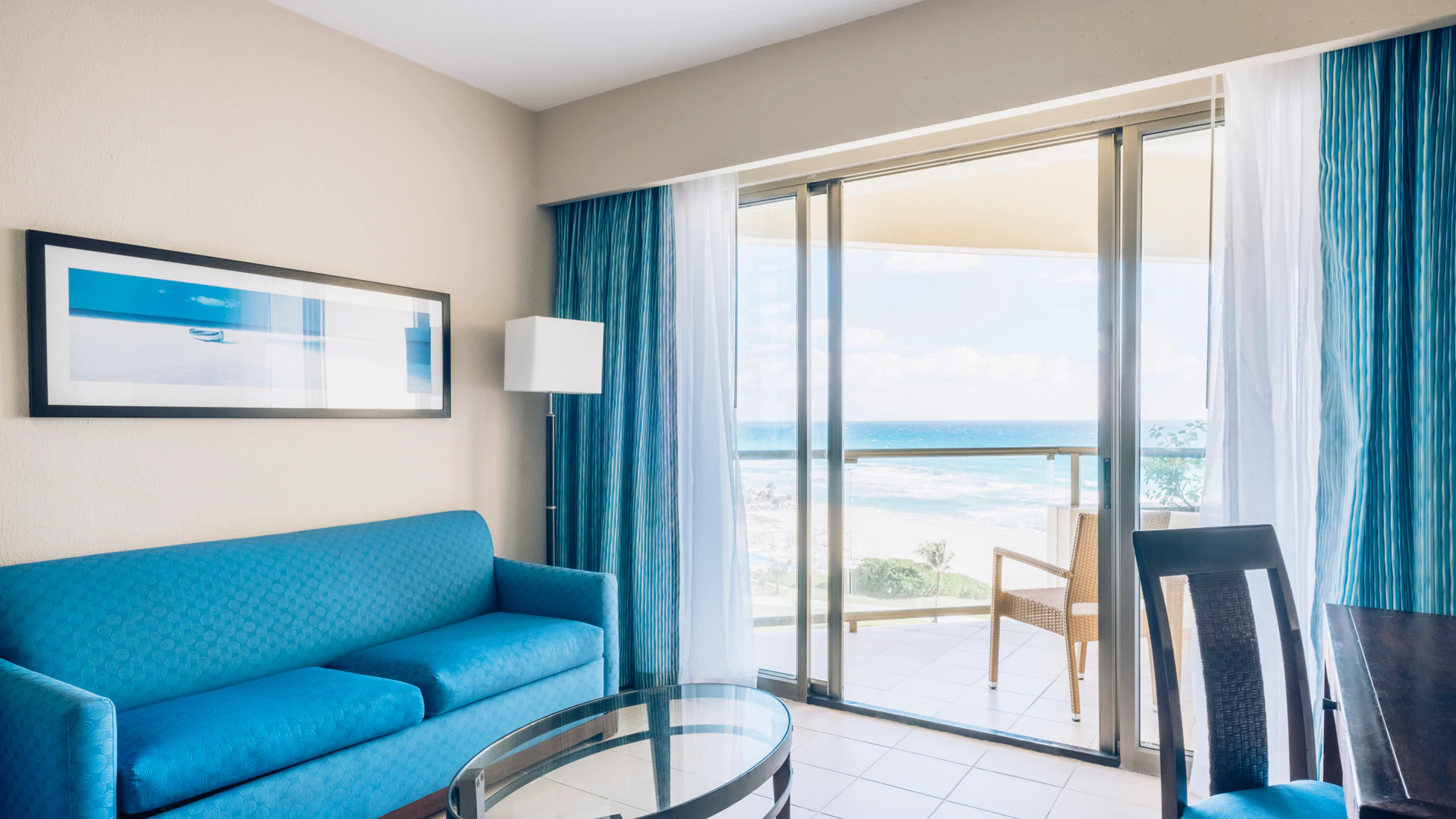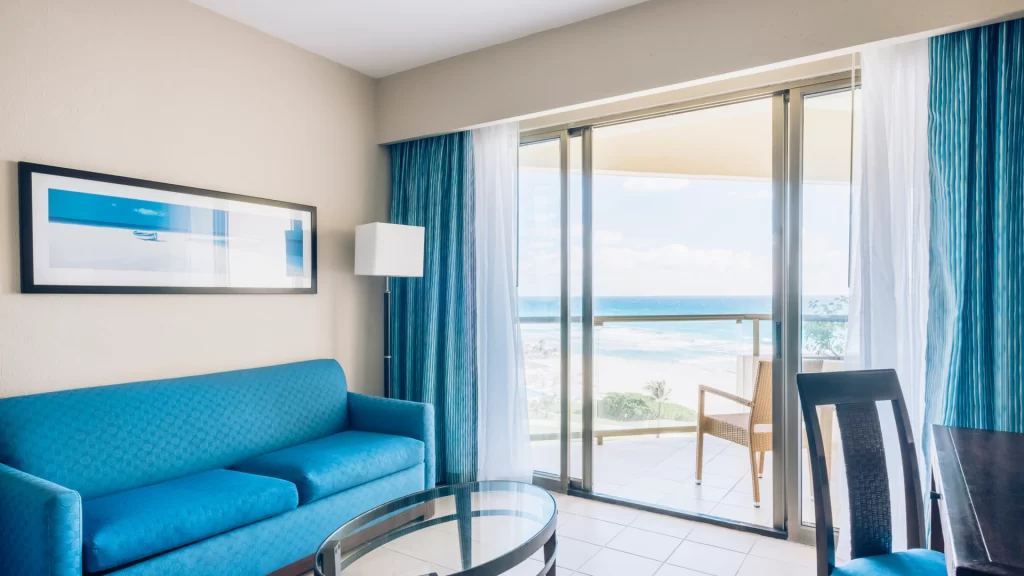 Garden View Villa
624 square feet, 1 King or 2 queen beds, garden views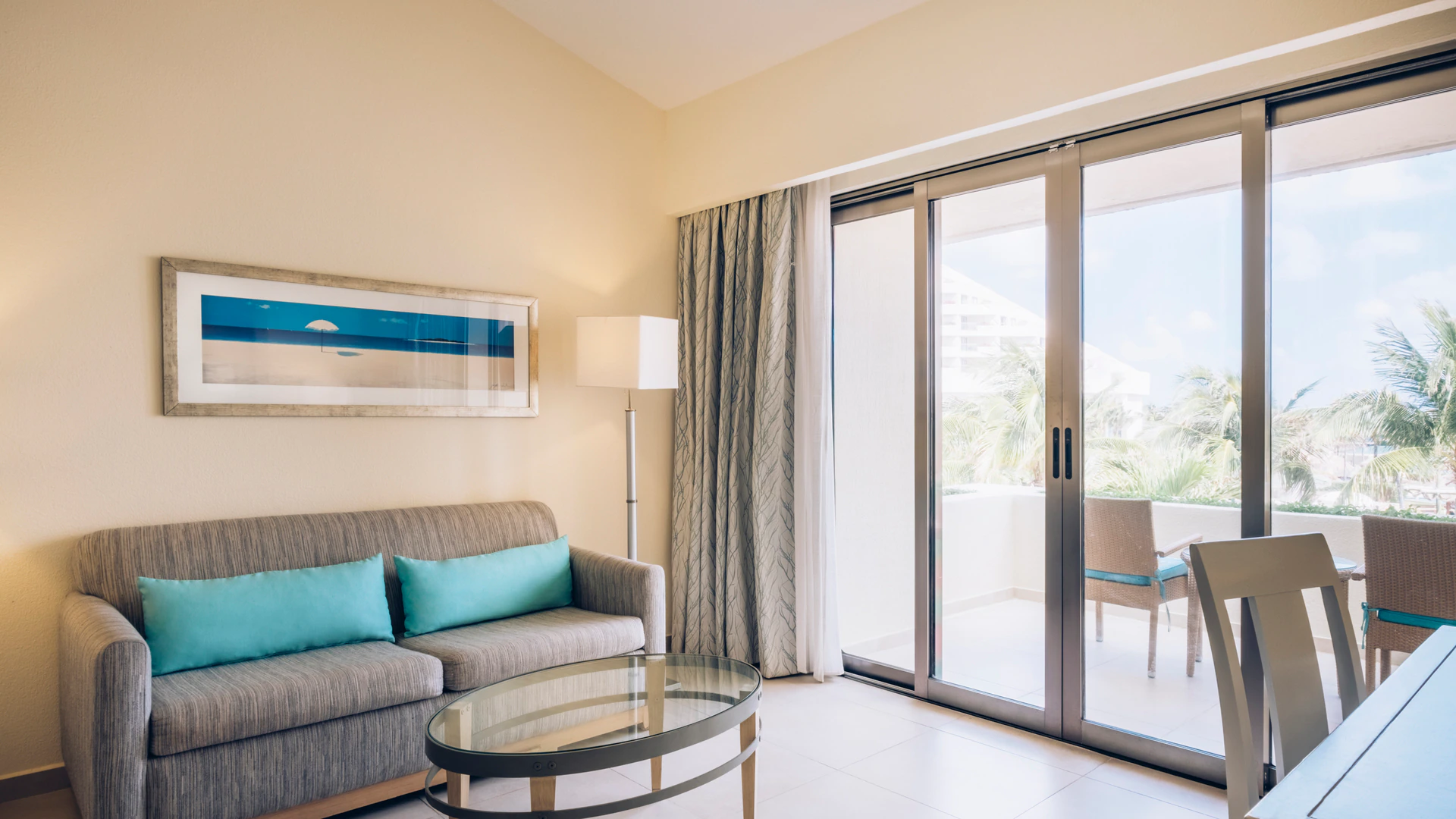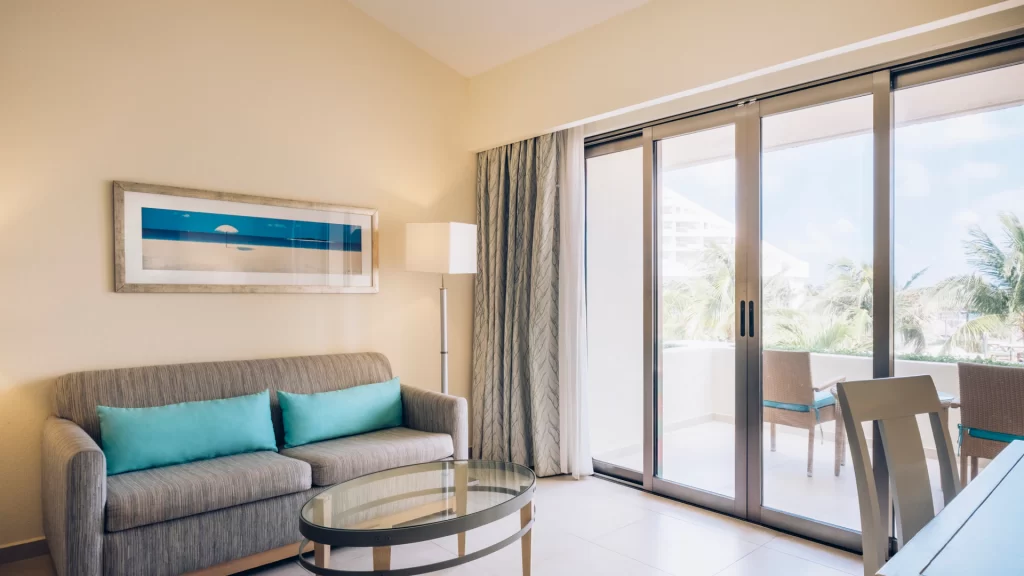 Ocean Front Villa
624 square feet, 1 King or 2 Queen beds, ocean front views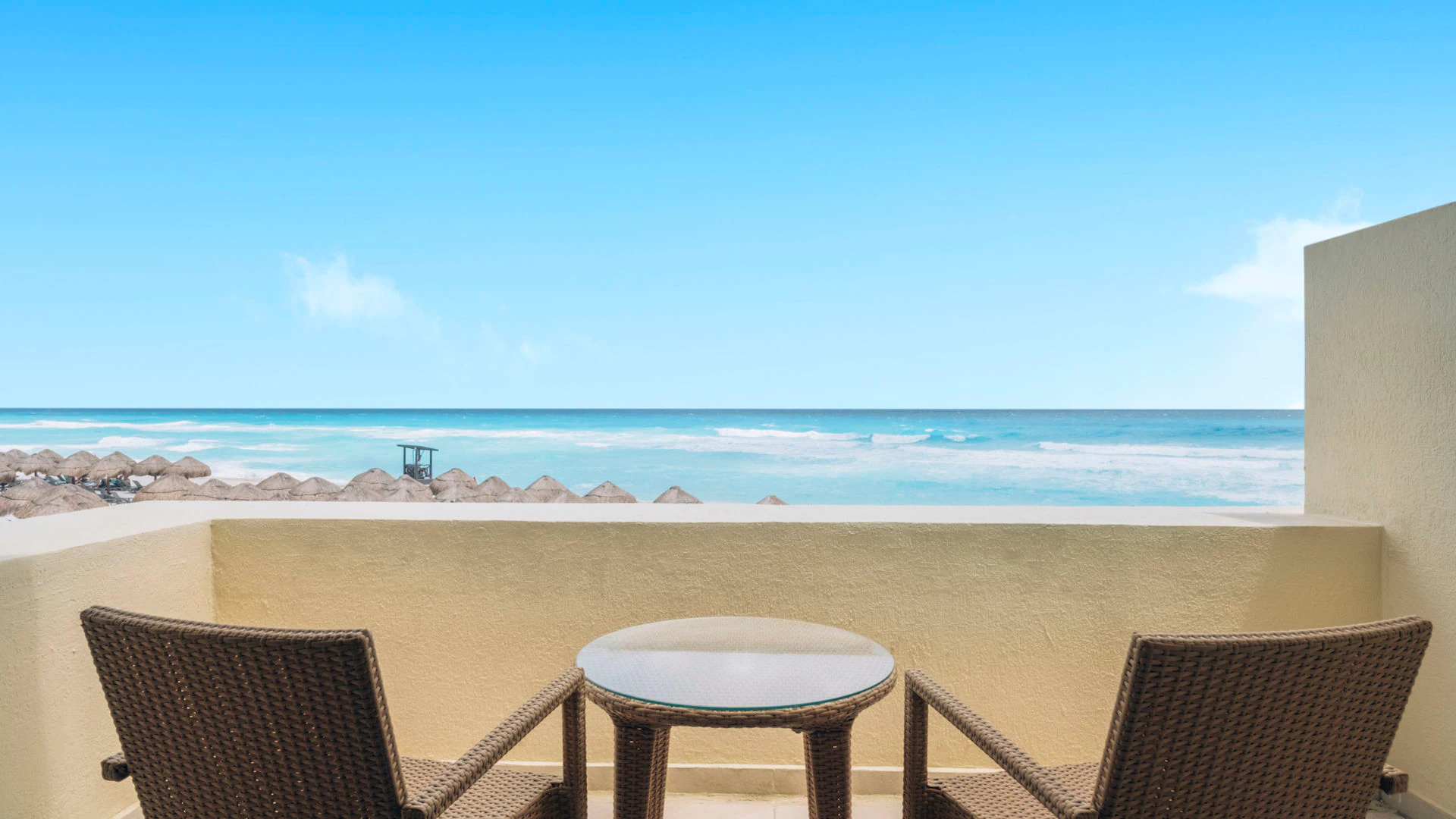 Rates are per person. Cancun airport/resort transfers are included. Airfare is not included.
Transfers will not be included if your flight information is not reported by October 7th, 2023.
Double Ocean View
Tuesday, November 7, 2023
OCCUPANCY
3nts
4nts
5nts
SINGLE
$774.67
$1,023.56
$1,272.44
DOUBLE
$454.67
$596.89
$739.11
TRIPLE
$419.11
$549.48
$679.85
CHILD (Ages 3-12)
$241.33
$312.44
$383.56
Double Ocean View Superior
Tuesday, November 7, 2023
OCCUPANCY
3nts
4nts
5nts
SINGLE
$808.61
$1,068.61
$1,329.01
DOUBLE
$474.06
$622.75
$771.43
TRIPLE
$436.89
$573.19
$709.48
CHILD (Ages 3-12)
$251.03
$325.37
$399.72
Villa Garden View
Tuesday, November 7, 2023
OCCUPANCY
3nts
4nts
5nts
SINGLE
$842.55
$1,114.06
$1,385.58
DOUBLE
$493.45
$648.61
$803.76
TRIPLE
$454.67
$596.89
$739.11
CHILD (Ages 3-12)
$260.73
$338.30
$415.88
Villa Ocean Front
Tuesday, November 7, 2023
OCCUPANCY
3nts
4nts
5nts
SINGLE
$1,046.18
$1,385.58
$1,724.97
DOUBLE
$609.82
$803.76
$997.70
TRIPLE
$561.33
$739.11
$916.89
CHILD (Ages 3-12)
$318.91
$415.88
$512.85
Travel Protection/Insurance
Optional Trip Protection and Insurance is optional, but highly recommended.
All Travel Protection Plus plans include:
Cancel the vacation, for whatever reason, and they're covered
Cancel for ANY reason. Plus, get a price guarantee, no change fees and a hurricane travel credit. Non-refundable hotel rates are not included.
Worry less about travel mishaps
Up to $3,000 for meals, lodging, and local transportation costs if the trip is delayed for a covered reason including Quarantine, up to the total trip cost to change or purchase a new airline ticket if they can't continue on their trip due to circumstances such as illness or injury, up to $300 if bags are delayed, up to $1,000 for lost belongings, and up to $50,000 reimbursement of medical expenses if they get sick or hurt during their trip, plus up to $75,000 for emergency transportation.
Wherever they are, Whenever they need it, We're always here to help
24/7 travel assistance, medical assistance and emergency services.
We offer 2 plans:
This plan is great for travelers who will be traveling with us again, allowing reuse of the funds in the form of a travel credit for travel commencing within 395 days of original departure date.
Customers who want their full refund in original form of payment should select this plan. Remember that all bookings without Travel Protection Plus receive any refund due in the form of future travel credits.
PACKAGE VALUE
 PACKAGE PRICE
INSURANCE PRICE
(per person)
(per adult)
(per child)
Full Travel Credit
Up to $799
$49.99
$24.99
$800 to $1499
$74.99
$37.99
$1500 to $2999.99
$99.99
$49.99
$3000 and up
$124.99
$62.99
Cash Refund
Up to $799
$139.99
$69.99
$800 to $1499
$184.99
$92.99
$1500 to $2999.99
$229.99
$114.99
$3000 and up
$284.99
$114.99
Deposit: $50 per person + the insurance amount if you choose to protect your trip
Final Payment: due August 4th, 2023
Payments of any amount can be made at any time as long as the above schedule is adhered to.
Terms and Conditions
Revisions
Once payment has been received, a revision fee of $50 will be due per booking each time changes are made to a reservation to cover administrative costs.
Cancellations/Refunds 
Until August 18, 2023, $50 per person deposit is non-refundable.
August 19, 2023 to September 1, 2023, 1 night cancellation fee
September 2nd, 2023 to September 18th, 2023 , 2 night cancellation fee
On or after September 19th, 100% cancellation penalty, no refund
Please make sure you understand the cancellation and revision policies applicable to these special reservations.   Duplicate reservations may result in cancellation of all space and can incur fees.
Documents Required for Travel 
Passports are now required for international travel. If you are not a U.S. citizen, please contact the appropriate Consulate. No refunds are issued for costs associated with your failure to bring proper documentation.
Baggage
Most airlines now charge passengers to travel with checked bags.
Travel Impressions Terms and Conditions
Booking your package with Honeymoons, Inc. and Travel Impressions means you also accept the terms and conditions of Vacation Express, Terms and Conditions – Travel Impressions,
Our Commitment to You:
Honeymoons Inc. has made arrangements with the cruise lines, airlines, hotels, and other independent suppliers to provide you with the services you purchase. We have taken all reasonable steps to ensure that proper arrangements have been made for your vacation. However, we do not accept any liability for the actions or omissions of the independent suppliers, over whom we have no direct control. If you have any dispute with such persons, however, we will give you such reasonable help as we can in resolving this.   Please understand also that we cannot control such factors as weather, government actions, mechanical breakdowns, your physical, medical or mental disabilities, your failure to obtain valid travel documents or your failure to follow travel instructions.   We appreciate your business. If you need anything, please don't hesitate to send an email or call.   Payment shall constitute acceptance to all Terms and Conditions.
One of the world's most beloved beach regions, developed exclusively with tourism in mind, the tip of the Yucatan Peninsula is perhaps the best example of a crowd-pleasing destination on this side of the Americas. The heart of it lies on a seven-shaped strip of stunning resorts set on 14 miles of bright white, crushed coral beaches, divided into the popular and lively Hotel Zone, Downtown Cancun, and the Ecological Reserve.
This region of sugary sand is perfect for beach bums, sun worshippers, water lovers; historians, adventurers; spa hoppers, wildlife explorers; gourmands, gourmets, families with children in tow, empty nesters, and couples in every stage of love.