Morgan and Derek's Wedding – Dreams Las Mareas –  April 24, 2024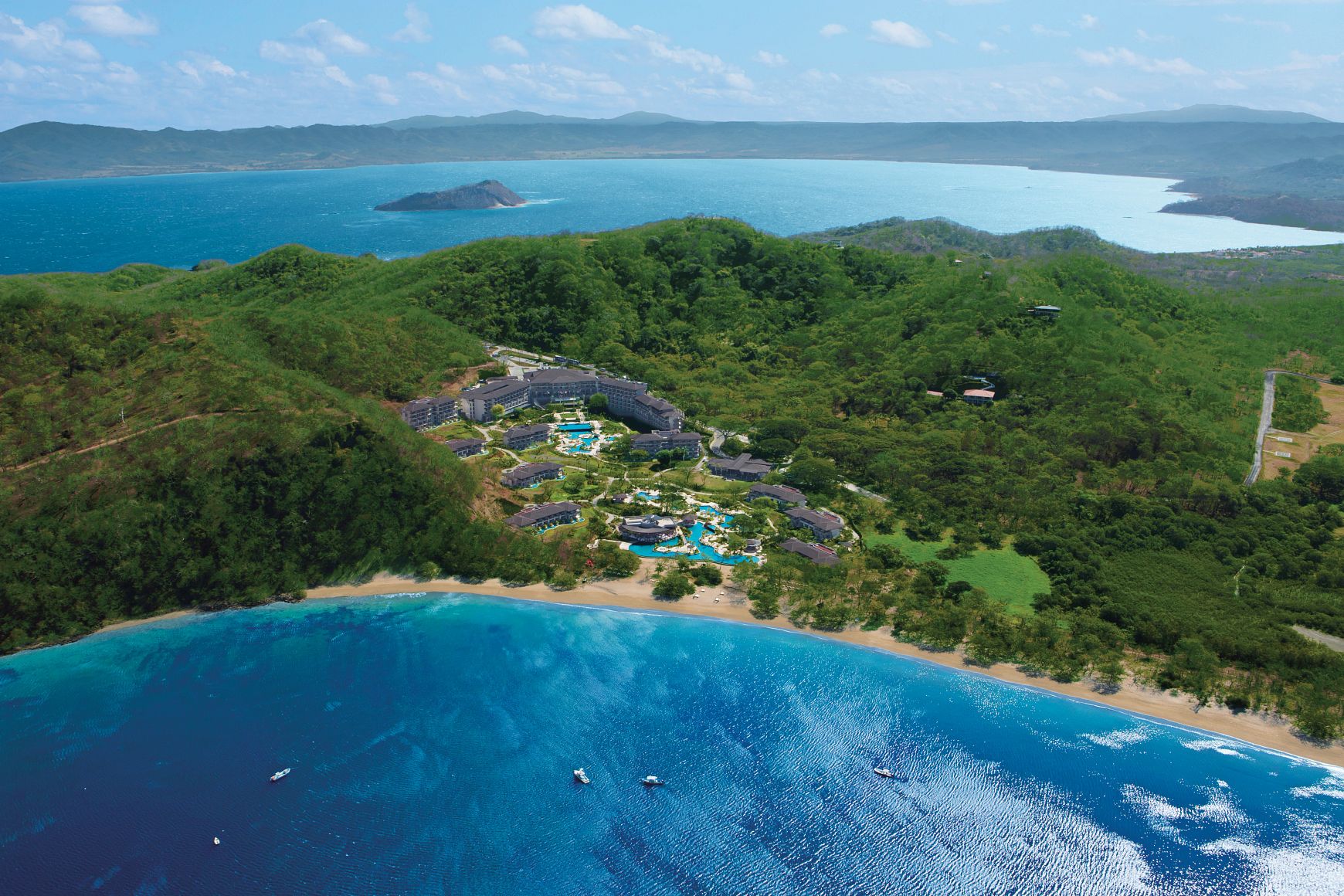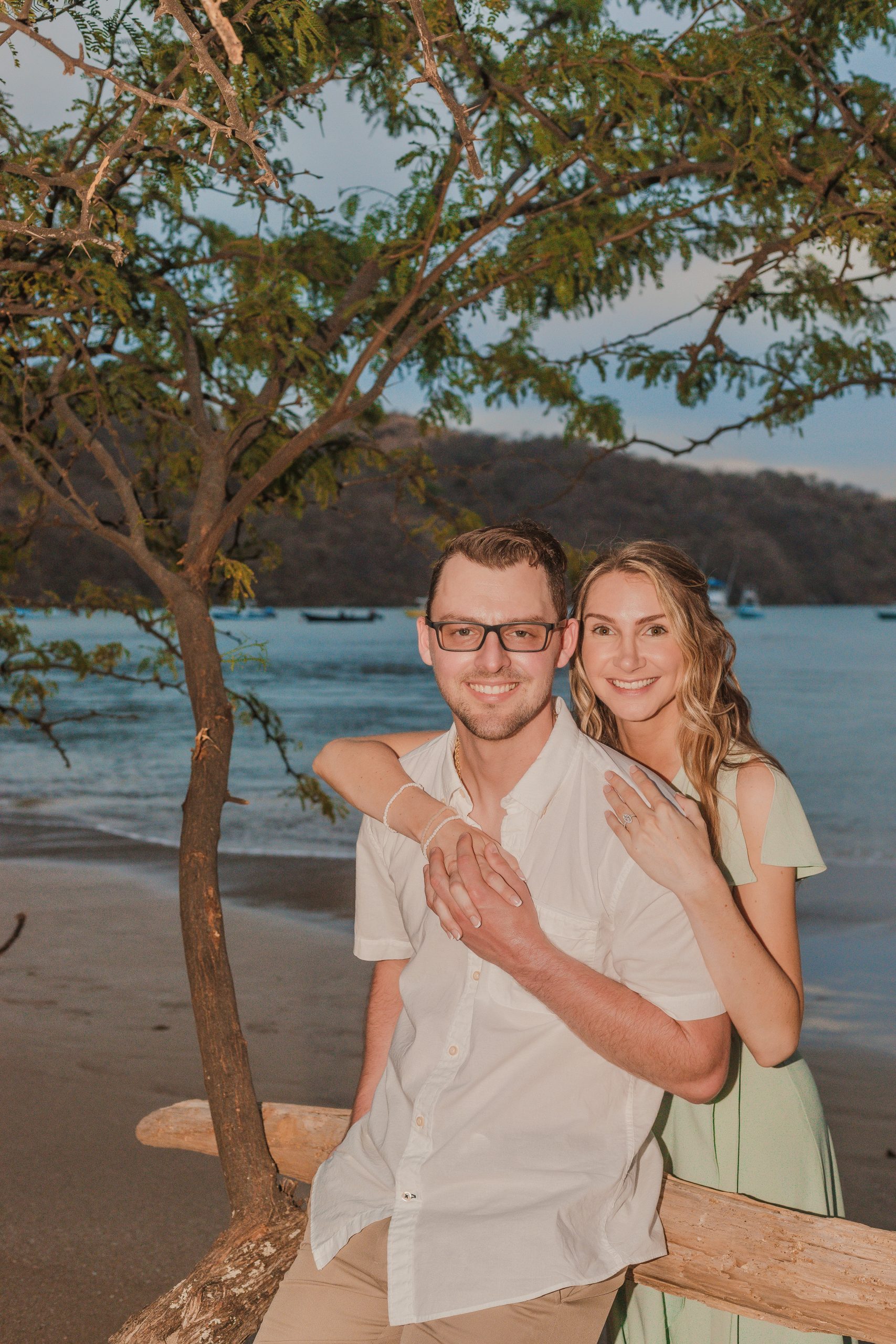 Our Wedding
We are getting married in Costa Rica!
We would LOVE for you to join us for our wedding celebration at the beautiful Dreams Las Mareas Resort.
Our wedding will take place on April 24, 2024, and we hope you come to enjoy a well-deserved vacation with us!
Love,
Morgan and Derek
Linda Dancer and Honeymoons, Inc. will be handling all travel reservations under our secured Group Reservation. Reservations booked outside of the group block will not be included in group events.
Email: [email protected]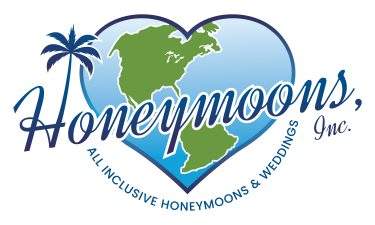 Dreams Las Mareas Highlights
Dreams Resorts Unlimited Luxury® all inclusive plan
Located on the Northern coast of Guanacaste
Lush tropical jungles
8 dining options
5 bars
All rooms have either a swim out pool or a whirlpool on the balcony
Largest swimming pool in Costa Rica
Only minutes away from Santa Rosa and Guanacaste national parks
Great spa with a unique hydrotherapy circuit
Included:
Your room
All dining options
     Barefoot Grill, quick bites
     Coco Cafe, gourmet coffee
     El Patio, Mexican
     Himitsu, Asian
     Oceana, Seafood
     Portofino, Italian
     Seaside Grill, grilled specialties
     World Cafe, buffet
All bars
     Barracuda, pool bar
     Desires, dancing
     Manatees, swim up bar
     Preferred Club bar
     Rendezvous, music
     Revive, spa bar
     Sugar Reef, ocean views
     Tortuga Pool bar
24 hour room service
Explorer's Club for Kids 3-12
Core Zone Teens Club 13-17
Fitness Center
Included:
Round trip transportation between the Liberia airport and the resort
All day and nighttime activities and entertainment.
All taxes and gratuities.
2 Swimming pools
"La Cascada" water slide with pool for kids
Kids pool
Euro-bungee
Cooking and cocktail classes
Dance lessons
Spanish lessons
Beach Olympics
Beach Soccer
Big Screen Movies
Yoga
Theme nights and parties
Bocce-ball
Weekly beach party
Ping Pong
Table games
Local wildlife watching
Jogging
Snorkeling
Water Polo
Water Aerobics
Kayaking
Not Included:
Airfare
Private beachfront dinners
Tours and excursions
Spa treatments
Spa products
Tips for airport porterage
Tips for drivers
Gift shop
Souvenirs
Beauty salon
Dry cleaning
Car rental
Private tennis lessons
Scuba lessons
Junior Suite Tropical View
Features one king size or two double beds, a double vanity bathroom, a private furnished balcony or terrace with a hot tub
All suites offer the following amenities:

• Bathroom with luxury bath amenities
• Private, furnished balcony or terrace
• Hair dryer
• Twice-daily maid service
• 24-hour room service
• Daily refreshed mini-bar with beer, juices, soft drinks and bottled water
• Alarm clock with MP3 docking station
• Electronic in-room safe
• 42" satellite TV
• Coffee maker
• Concierge service
• Iron and ironing board
• Intelligent energy saving sensor
• All rooms and suites are non-smoking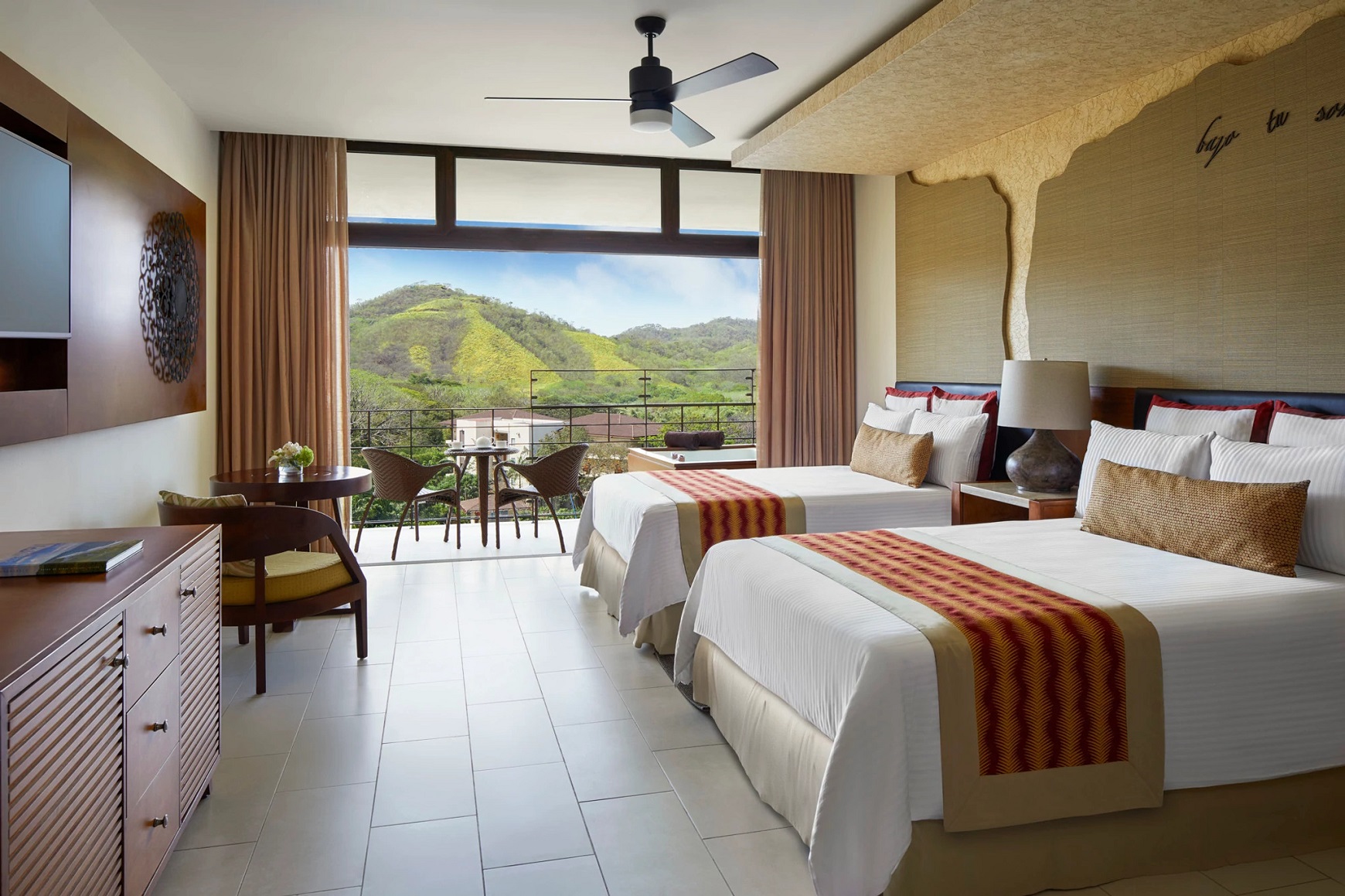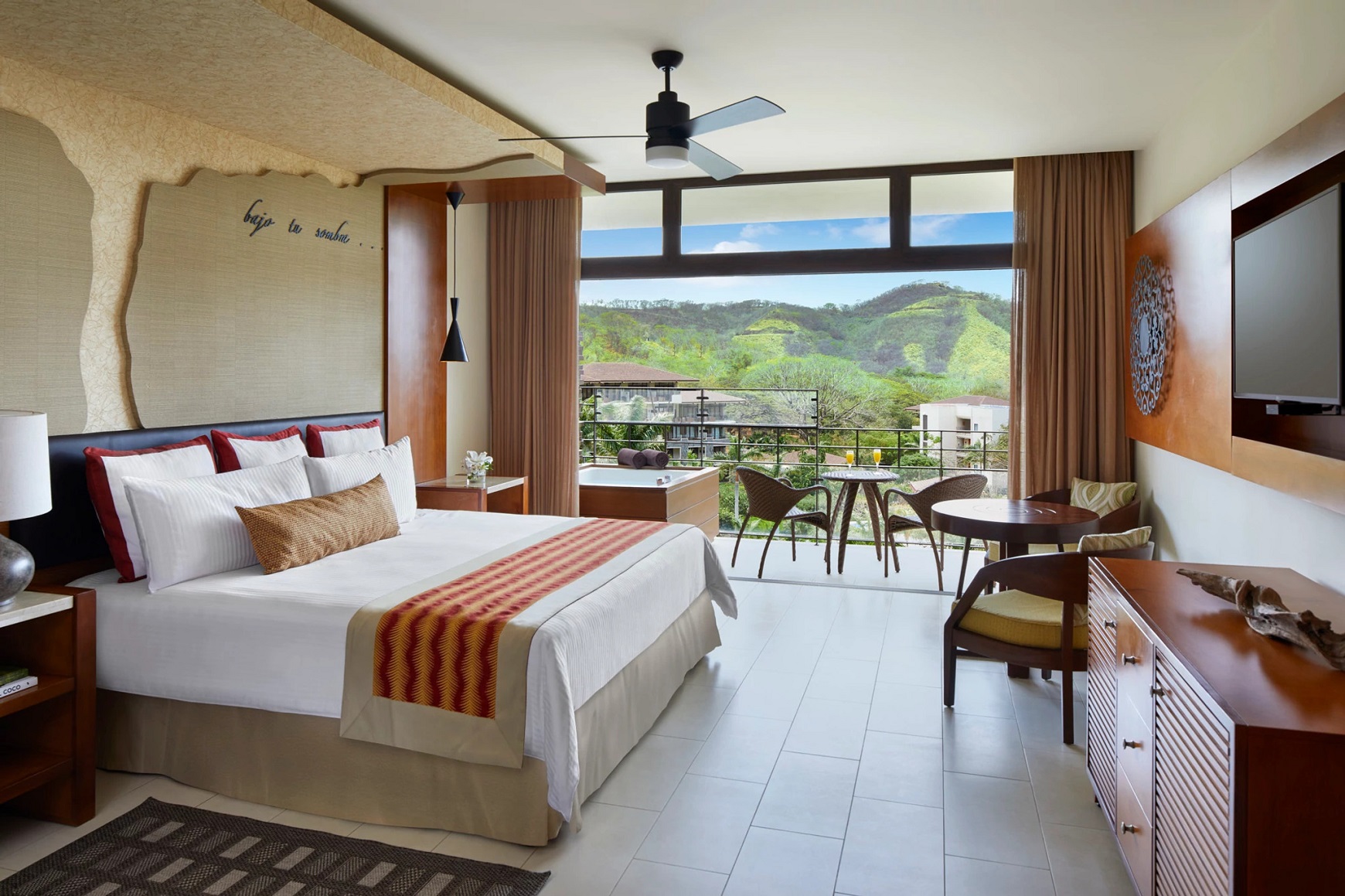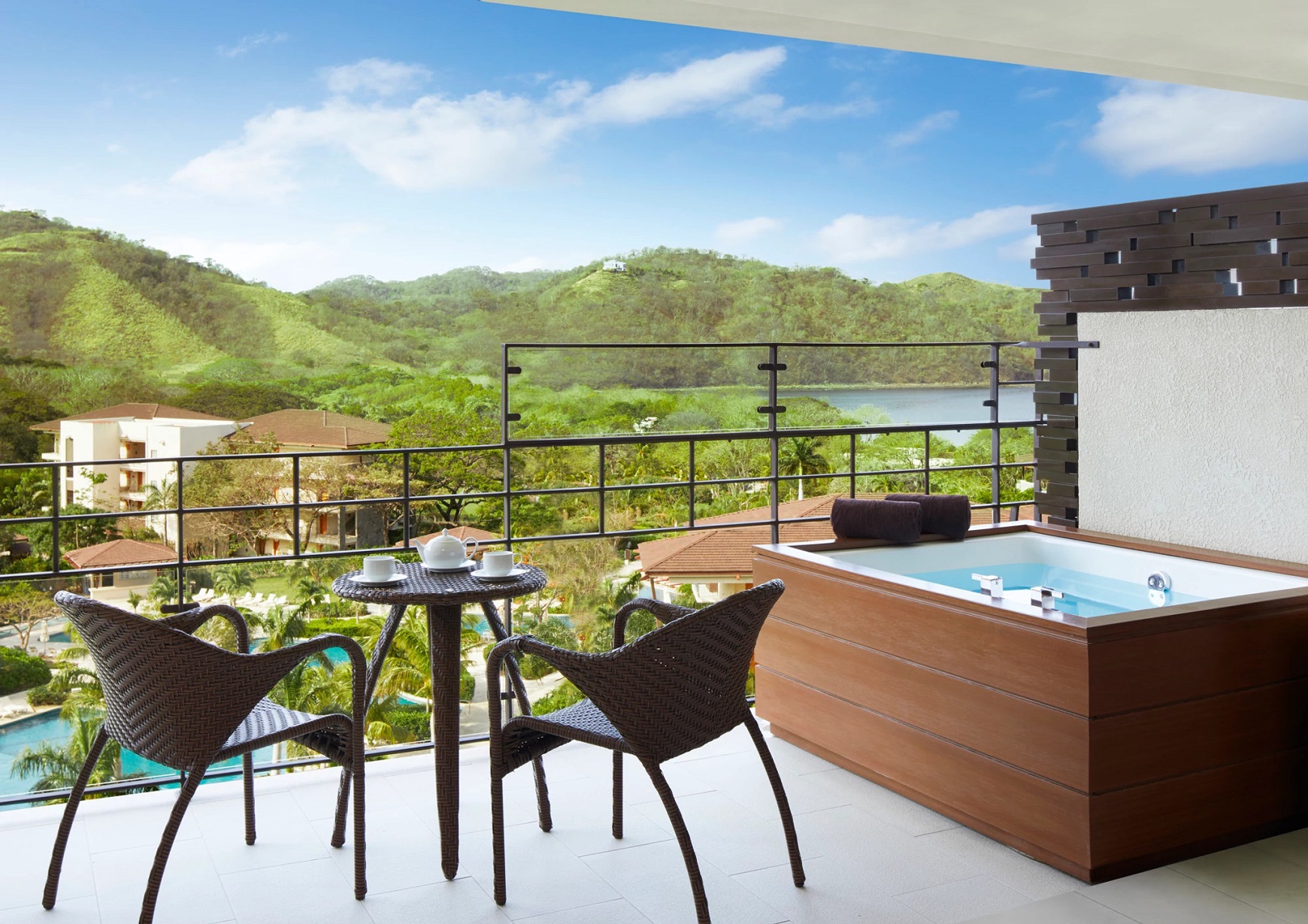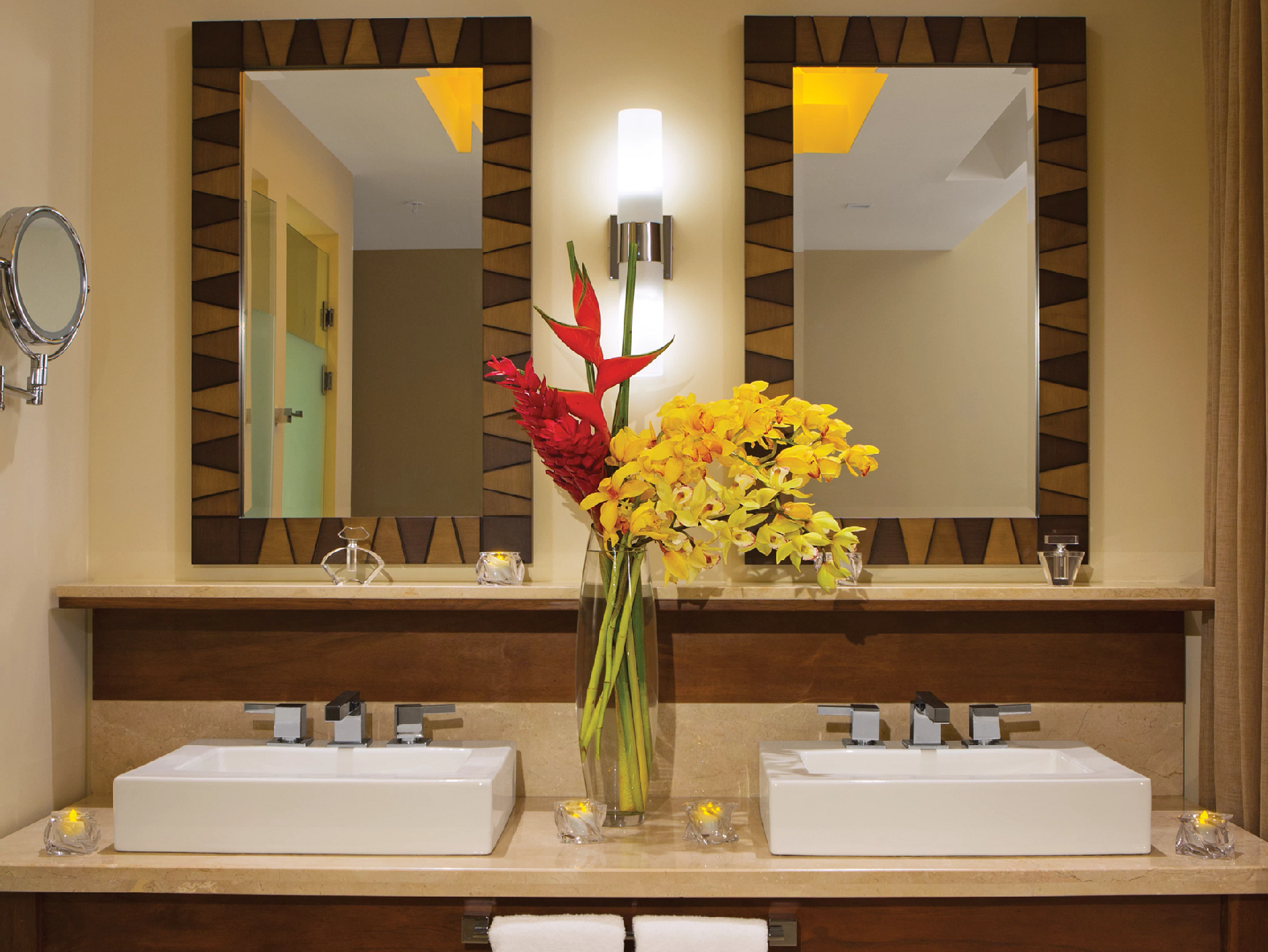 Airport transfers are included. Airfare is NOT included.
Please report your flight information as soon as you have it. Please forward flight itineraries to [email protected].
There is a 3 night minimum stay required.
DREAMS LAS MAREAS RESORT RATES
Junior Suite Tropical View, Sunday April 21, 2024
| | | | | | |
| --- | --- | --- | --- | --- | --- |
| OCCUPANCY | 3NTS | 4NTS | 5NTS | 6NTS | 7NTS |
| SINGLE | $947.97 | $1219.30 | $1490.62 | $1761.95 | $2033.27 |
| DOUBLE | $642.71 | $812.29 | $981.86 | $1151.43 | $1321.00 |
| TRIPLE | $625.26 | $789.01 | 952.77 | 1116.52 | $1280.27 |
| CHILD (AGES 3 TO 12) | $367.77 | $445.69 | 523.61 | 601.53 | $679.45 |
Payments
At time of booking, $50 per person deposit + insurance (optional)
November 17th, 2023, 30% 2nd payment
February 2nd, 2024 Final Payment
Travel Protection/Insurance
Optional Trip Protection and Insurance is optional, but highly recommended.
All Travel Protection Plus plans include:
Cancel the vacation, for whatever reason, and they're covered
Cancel for ANY reason. Plus, get a price guarantee, no change fees and a hurricane travel credit. Non-refundable hotel rates are not included.
Worry less about travel mishaps
Up to $3,000 for meals, lodging, and local transportation costs if the trip is delayed for a covered reason including Quarantine, up to the total trip cost to change or purchase a new airline ticket if they can't continue on their trip due to circumstances such as illness or injury, up to $300 if bags are delayed, up to $1,000 for lost belongings, and up to $50,000 reimbursement of medical expenses if they get sick or hurt during their trip, plus up to $75,000 for emergency transportation.
Wherever they are, Whenever they need it, We're always here to help
24/7 travel assistance, medical assistance and emergency services.
We offer 2 plans:
This plan is great for travelers who will be traveling with us again, allowing reuse of the funds in the form of a travel credit for travel commencing within 395 days of original departure date.
Customers who want their full refund in original form of payment should select this plan. Remember that all bookings without Travel Protection Plus receive any refund due in the form of future travel credits.
PACKAGE VALUE
 PACKAGE PRICE
INSURANCE PRICE
(per person)
(per adult)
(per child)
Full Travel Credit
Up to $799
$69.99
$34.99
$800 to $1499
$79.99
$39.99
$1500 to $2999
$104.99
$52.99
$3000 and up
$129.99
$64.99
Cash Refund
Up to $799
$139.99
$69.99
$800 to $1499
$184.99
$92.99
$1500 to $2999
$229.99
$114.99
$3000 and up
$284.99
$114.99
Revisions
Once payment has been received, a revision fee of $50 will be due per booking each time changes are made to a reservation to cover administrative costs.
Cancellations/Refunds
Until February 1, 2024, $50 per person deposit is non-refundable.
February 2, 2024 to March 2, 2024, 30% cancellation fee
On or after March 3rd, 100% cancellation penalty, no refund
Please make sure you understand the cancellation and revision policies applicable to these special reservations.   Duplicate reservations may result in cancellation of all space and can incur fees.
Documents Required for Travel 
Passports are now required for international travel. If you are not a U.S. citizen, please contact the appropriate Consulate. No refunds are issued for costs associated with your failure to bring proper documentation.
Baggage
Most airlines now charge passengers to travel with checked bags.
Travel Impressions Terms and Conditions
Booking your package with Honeymoons, Inc. and Travel Impressions means you also accept the terms and conditions of Travel Impressions, Terms and Conditions – Travel Impressions,
Our Commitment to You:
Honeymoons Inc. has made arrangements with the cruise lines, airlines, hotels, and other independent suppliers to provide you with the services you purchase. We have taken all reasonable steps to ensure that proper arrangements have been made for your vacation. However, we do not accept any liability for the actions or omissions of the independent suppliers, over whom we have no direct control. If you have any dispute with such persons, however, we will give you such reasonable help as we can in resolving this.   Please understand also that we cannot control such factors as weather, government actions, mechanical breakdowns, your physical, medical or mental disabilities, your failure to obtain valid travel documents or your failure to follow travel instructions.   We appreciate your business. If you need anything, please don't hesitate to send an email or call.   Payment shall constitute acceptance to all Terms and Conditions.
Costa Rica is amazing!
What you can see and do:
Rain forests
Live volcanoes
Natural hot springs
Incredible natural beauty
More than 20 natural parks and eight biological reserves
Watch exotic birds take flight
Be dazzled by orchids growing in the wilds of the cloud forest
Hike around the Arenal volcano as it regularly explodes
Test your whitewater rafting skills
Zip line through the rainforest canopy