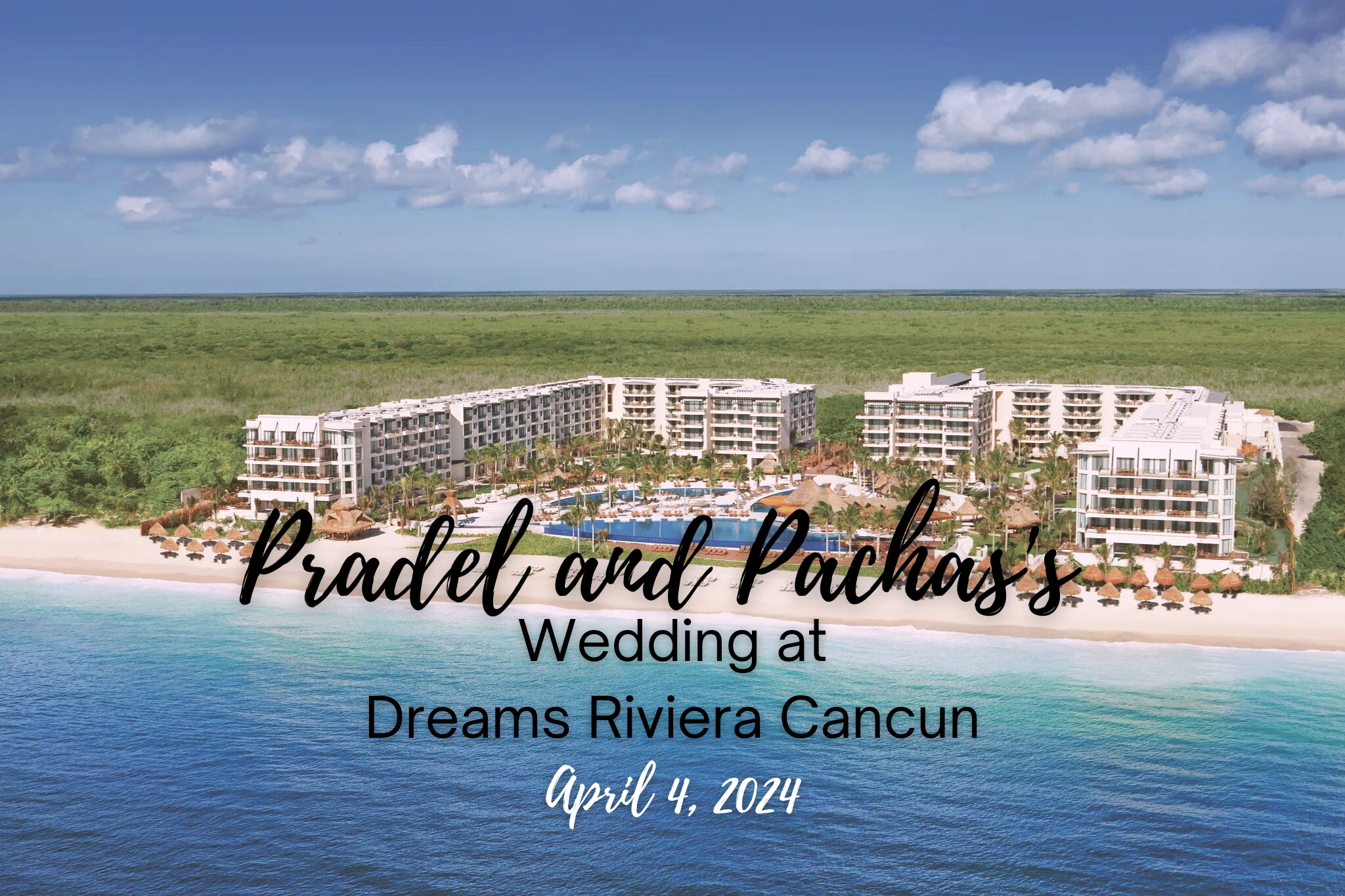 Our Wedding
We are getting married in the Riviera Cancun!
We would LOVE for you to join us for our wedding celebration at the beautiful Dreams Riviera Cancun.
Our ceremony will take place April 4, 2024, and we hope you come to enjoy a well-deserved vacation with us!
Honeymoons, Inc. will be handling all the travel reservations under our secured Group Reservation. Reservations booked outside of the group block will not be included in group events.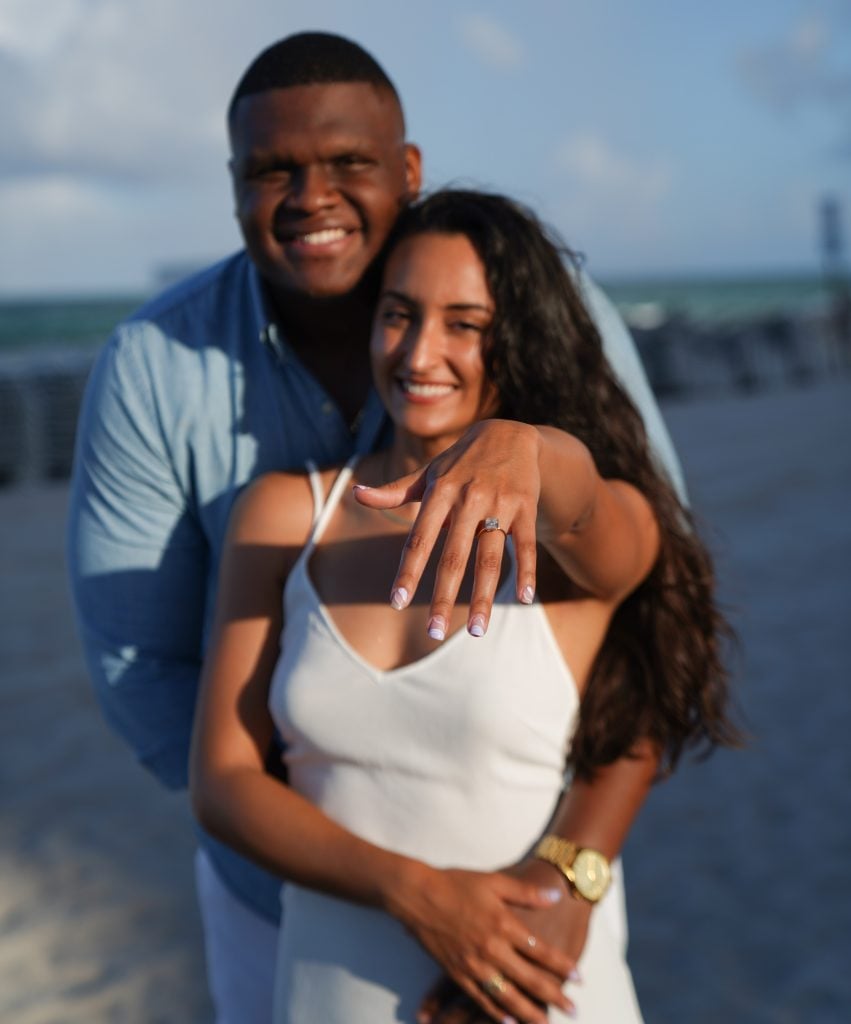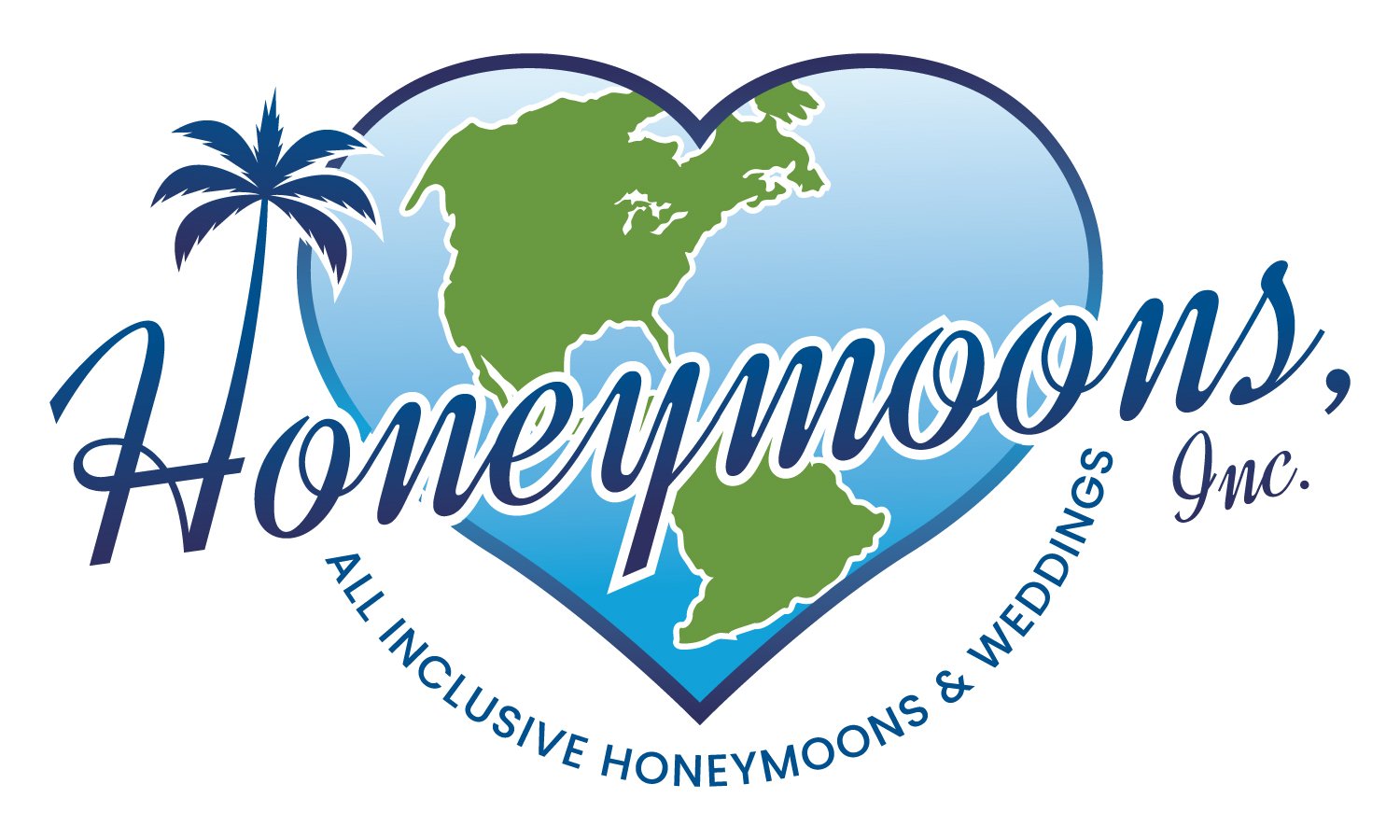 Linda Dancer
Dreams Resorts' Master Agent
Group Wedding Specialist
Email: [email protected]
Phone: 704-486-7264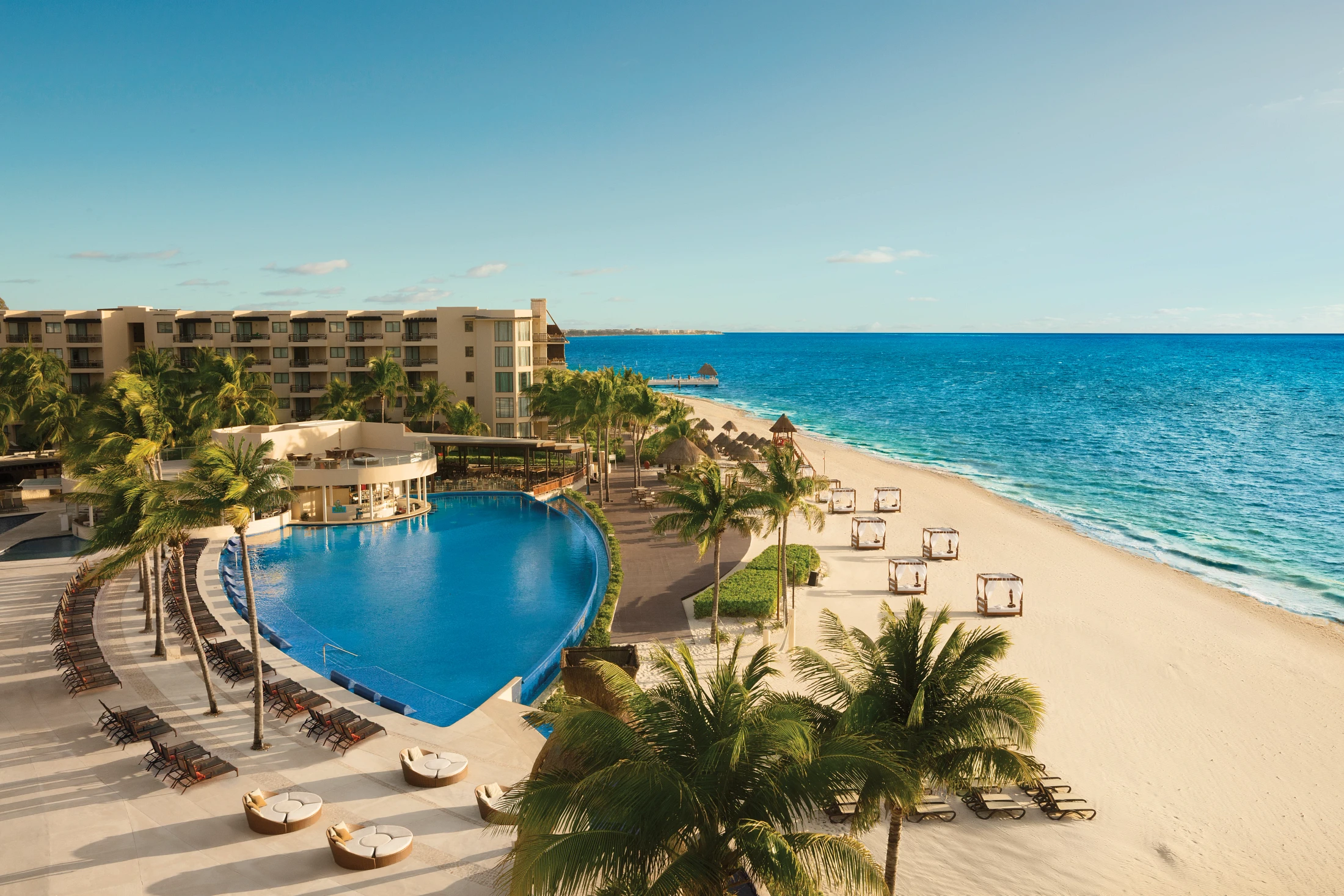 Dreams Riviera Cancun Highlights:
Dreams Resorts Unlimited Luxury® all inclusive plan
5 star resort and affordable
9 restaurants, one buffet, five a la carte, 1 adults only a la carte, one bistro and one cafe
6 bars from elegant to swim up
24 hour room service
Located just outside Puerto Morelos
Centrally located just 15 miles south of downtown Cancun and 25 miles north of Playa del Carmen
Reservations never required at the restaurants
Never have to wear a wristband
State of the art fitness center
Lavish full service spa

Locked in Love Garden

–

Inspired by the love padlock bridge in Paris, guests can add their own love lock on the




resort's giant "LOVE" sign

Discounted greens fees at nearby El Tinto Golf Course, El Mayakoba Golf Course and Gran Coyote Golf Riviera




Maya
Included:
Accomodations
All meals
All drinks
Themed parties
In-room stocked minibar
Nightly entertainment
Bocce Ball
Biking
Euro-Bungee
Billiards
Snorkel
Kayaks
Windsurfing
Jogging
Tennis
Beach Volleyball
Ocean trampoline
Water aerobics
Yoga
Cooking lessons
Cocktail lessons
Dance lessons
Spanish lessons
Desires nightclub
Movies on the beach
Explorer's Club for children
All rooms at Dreams Riviera Cancun include:
24 hour room service
Mini-bar
Jacuzzi
CD/DVD player
Air Conditioning
Ceiling Fan
TV
Patio or Balcony
Hairdryer
Safe deposit box
Iron and ironing board
Bathtub
Alarm clock
Coffee/tea maker
Maid Service
Radio
VCR
Telephone
Smoke detector
Data port
All Preferred Club Level Rooms Include:
Personalized check-in and check-out
Daily continental breakfast service
Afternoon hot and cold hors d'oeuvres
Exquisite desserts and premium liquors
Access to Preferred Club lounge and bar open daily from 7:00am to 11:oopm
Complimentary computer access
Preferred Club suites in premium locations
Upgraded mini-bar
Upgraded bath amenities
Pillow menu
Special concierge service
Access to exclusive dining option for daily a la carte breakfast at Seaside
Designated beach area with beachside waiter service
Specific bedding and/or special requests are fulfilled based on availability and cannot always be guaranteed.  Rollaway beds and cribs can be requested. Check-In time is 2:00 p.m. and Check-Out time is 11:00 a.m. Early check-in and late check-out can be requested and is subject to availability. Children 2 and under are free of charge, when sharing room with 2 paying adults. Children 3-12 years old pay a child's rate when sharing room with 2 paying adults.
DREAMS RIVIERA CANCUN ROOM CATEGORIES
PREMIUM DELUXE TROPICAL & GARDEN VIEW
King bed or two twin beds, indoor hydrotub and private balcony with tropical views.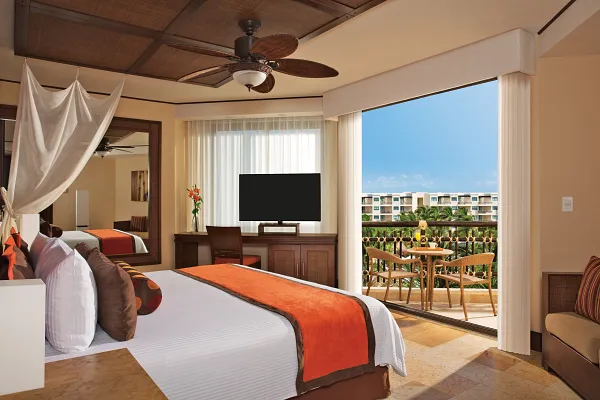 PREMIUM DELUXE OCEAN VIEW
King bed, indoor hydrotub and private balcony or terrace with ocean views.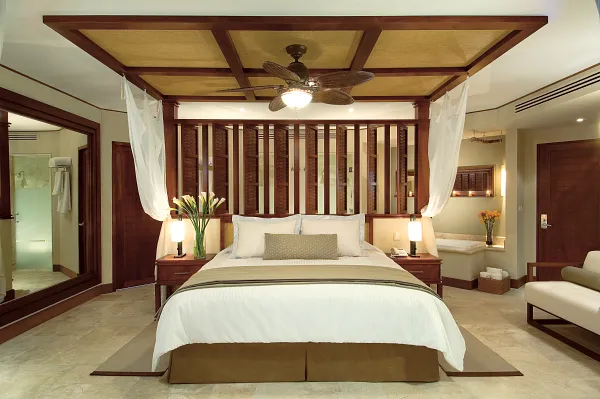 Dreams Riviera Cancun – Room Rates
Rates are gross per person and include hotel taxes. Transfers are included in the rates.
Premium Deluxe Tropical & Garden View
Wednesday, April 3, 2024
OCCUPANCY
3nts
4nts
SINGLE
$1,220.62
$1,620.62
DOUBLE
$777.77
$1,027.12
TRIPLE
$776.47
$1,025.39
CHILD (Ages 3-12)
$277.77
$355.69
Premium Deluxe Ocean View
Wednesday, April 3, 2024
OCCUPANCY
3nts
4nts
SINGLE
$1,251.79
$1,662.18
DOUBLE
$799.84
$1,056.99
TRIPLE
$798.55
$1,055.26
CHILD (Ages 3-12)
$277.77
$355.69
All Inclusive Preferred Club Ocean View
Wednesday, April 3, 2024
OCCUPANCY
3nts
4nts
SINGLE
$1,431.01
$1,902.44
DOUBLE
$911.53
$1,206.34
TRIPLE
$910.23
$1,204.61
CHILD (Ages 3-12)
$277.77
$355.69
Rates are gross per person and include hotel taxes.
Transfers are included in the rates.
TRAVEL PROTECTION/INSURANCE
Optional Trip Protection and Insurance is optional, but highly recommended.
All Travel Protection Plus plans include:
Cancel the vacation, for whatever reason, and they're covered
Cancel for ANY reason. Plus, get a price guarantee, no change fees and a hurricane travel credit. Non-refundable hotel rates are not included.
Worry less about travel mishaps
Up to $3,000 for meals, lodging, and local transportation costs if the trip is delayed for a covered reason including Quarantine, up to the total trip cost to change or purchase a new airline ticket if they can't continue on their trip due to circumstances such as illness or injury, up to $300 if bags are delayed, up to $1,000 for lost belongings, and up to $50,000 reimbursement of medical expenses if they get sick or hurt during their trip, plus up to $75,000 for emergency transportation.
Wherever they are, Whenever they need it, We're always here to help
24/7 travel assistance, medical assistance and emergency services.
We offer 2 plans:
This plan is great for travelers who will be traveling with us again, allowing reuse of the funds in the form of a travel credit for travel commencing within 395 days of original departure date.
PACKAGE VALUE
 PACKAGE PRICE
INSURANCE PRICE
(per person)
(per adult)
(per child)
Full Travel Credit
Up to $799
$69.99
$34.99
$800 to $1499
$79.99
$39.99
$1500 to $2999.99
$104.99
$52.49
$3000 and up
$129.99
$64.99
Cash Refund
Up to $799
$139.99
$69.99
$800 to $1499
$184.99
$92.49
$1500 to $2999.99
$229.99
$114.99
$3000 and up
$284.99
$114.99
Deposit:  $50 per person due within (3) days of confirming the space
Note: Insurance must be finalized within 3 days of confirming the space and cannot be added later
Note: Outstanding balances as of 2/5/2024 will be subject to automatic cancellation under full penalty.
***Guests are encouraged to make payments of any amount at any time. Bookmark your invoice or save our email to access your invoice 24/7.
Terms and Conditions Honeymoons, Inc.
Revisions
Once payment has been received, a revision fee of $50 per booking will be required each time changes are made to a reservation to cover administrative costs. If a revision requires re-issuance of an airline ticket, the airline may charge additional change fees. Revisions to airfare and/or hotel will always be subject to fare increases. Certain promotional fares do not allow changes of any nature.
Cancellations/Refunds
Until 01/12/2024: $50 per person cancel fee
01/13/2024 to 02/11/2024: A penalty of 30% will apply + $50 per person
02/12/2024 to 04/01/2024: Full penalty for any cancellations
Travel Insurance
Travel Insurance is highly recommended. Cost and coverage details will vary from one tour operator to another. Please consult one of our agents for details on plans available to you. You can also purchase travel insurance that is independent of the tour operators. Please ensure to review coverage details carefully for outside insurance companies. There are several options to consider. We recommend Travel Safe for independent insurance.
Documents Required for Travel
Passport books are required for international travel. Passport cards DO NOT work.
Refunds are not issued for costs associated with failure to bring proper documentation. Passport Processing
Baggage
Most airlines now charge a fee for checked bags and/or seat assignments. Please ask your agent for more details or you can visit your carrier's website.
Aircraft, Flight Changes, and Delays
Passengers are subject to the ticket terms and tariffs of the airlines, which when issued, shall be the sole contract between the airline and the passenger. Note: Prices are subject to increase prior to the time you make full payment for your air-inclusive package. Prices are not subject to increase after you make full payment, with the exception of charges resulting from increased government-imposed taxes or fees.
Travel Impressions Terms and Conditions
Booking your package with Honeymoons, Inc. and Vacation Express means you also accept the terms and conditions of Travel Impressions. Note: For special rates and packages exclusively offered by Honeymoons, Inc. booking guidelines may change. Please contact your agent for more details.  Terms and Conditions – Travel Impressions
Our Commitment to You:
Honeymoons Inc. has made arrangements with the cruise lines, airlines, hotels and other independent suppliers to provide you with the services you purchase. We have taken all reasonable steps to ensure that proper arrangements have been made for your vacation. However, we do not accept any liability for the actions or omissions of the independent suppliers, over whom we have no direct control. However, if you have any dispute with such persons, we will provide as much reasonable help as we can in resolving the matter. Please understand that we cannot control such factors as weather, government actions, mechanical breakdowns, your physical, medical or mental disabilities, failure to obtain valid travel documents or failure to follow travel instructions.
We appreciate your business. If you need anything, please don't hesitate to send an email or call.
Payment shall constitute acceptance to all Terms and Conditions.
Destination Riviera Cancun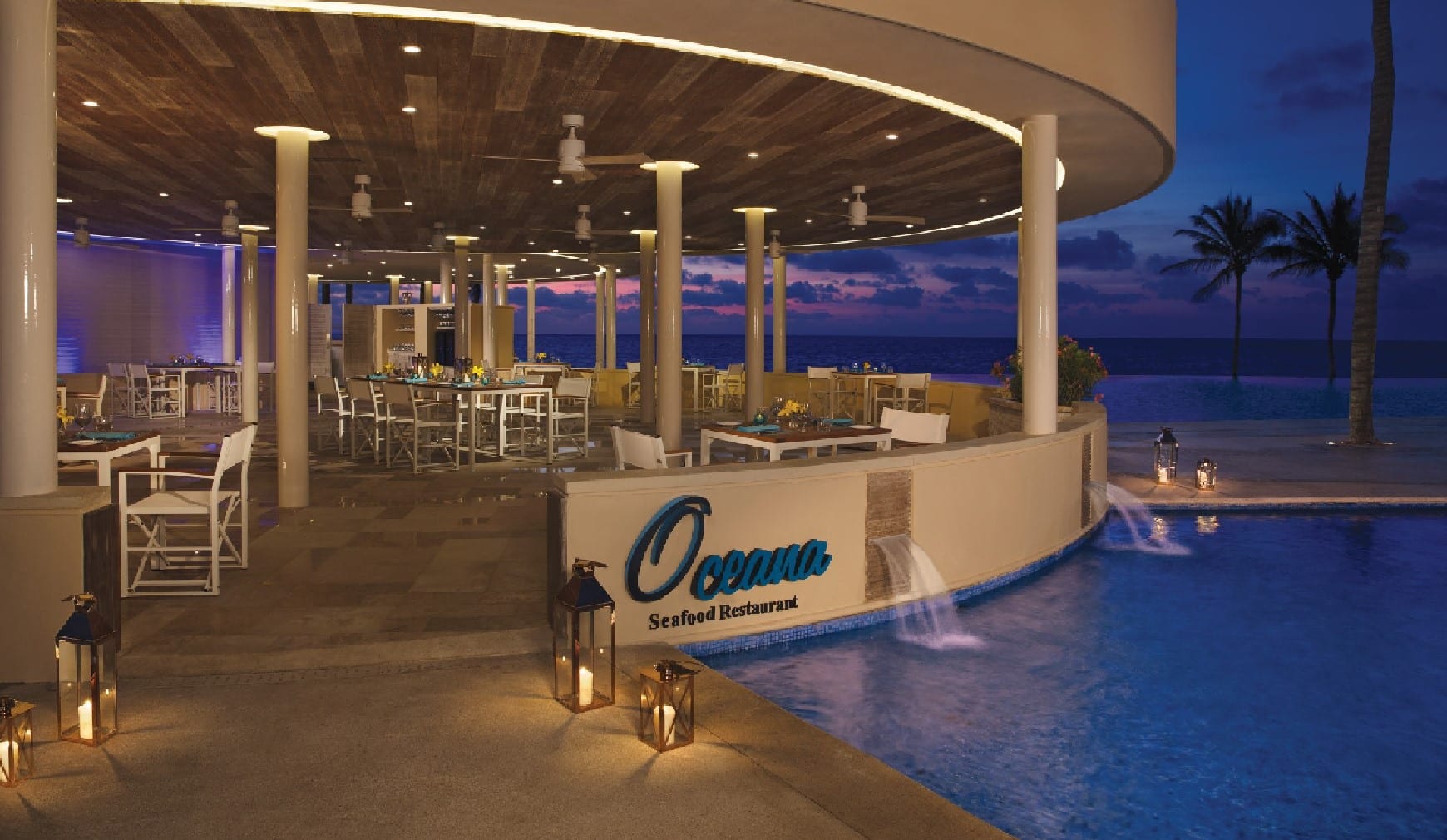 The Riviera Cancun area is the most northern section of the area referred to as the Riviera Maya. The Riviera Maya is 81 miles of beautiful Caribbean coastline just south of Cancun.
Cenotes, golf and shopping are never far away in this area. You are also close to 3 amazing archaeology sites, Chitzen Itza, Tulum and Coba.
The currency is the Mexican peso, but US Dollars are widely accepted. The official language is Spanish, but English is widely spoken.
The time zone is Atlantic Standard time, which is one hour ahead of eastern standard time, except when the US has sprung forward for daylight savings time, which is not observed in Mexico.