Beaches Resorts, All-Inclusive Wedding Resorts
Beaches Resorts, the World's Best Family All Inclusive Resorts, invite you to celebrate the perfect vacation. Come and play, hide away, meet someone new, or tie the knot, just the two of you. Honeymooners and couples create everlasting memories. Singles make new friends. And families share special times together. Best of all, parents can enjoy complete tranquility while their kids enjoy a vacation of their own.
Honeymoons, Inc. has been a top agency for Beaches Resorts for 10 years and highly recommends these 3 Luxury Included® all inclusive resorts for everyone. The atmosphere is perfect for an all inclusive honeymoon, an all inclusive Caribbean Wedding, a family reunion or a fun & stress free family vacation.
All Inclusive Honeymoon Packages
Honeymoon Couples at Beaches Resorts receive:
Bottle of chilled sparkling wine on arrival
First night turndown service will include flower petals on your bed
Breakfast in bed served with fresh flowers one morning
You must check-in online and show proof that your marriage took place within 30 days of travel dates.
---
All Inclusive Wedding packages at Beaches Resorts:
Beaches Resorts offer Free All Inclusive Wedding Packages in Jamaica and Turks and Caicos. Extra optional items and upgraded wedding packages are also available at all 3 Resorts. Packages vary slightly by island. The CareFree wedding package is very popular for clients looking for a wedding in the Caribbean for all ages of guests.
Beaches Resorts CareFree Wedding Package Includes:
Picturesque Ceremony Location
Pre-Recorded Musical Accompaniment
Bridal Bouquet & Groom's Boutonnière
Marriage Officer
Sparkling Wine & Chilled Hors d'oeuvres Reception (30 minutes) for Bride, Groom & 2 guests
Personal Wedding Consultant
2 guests may attend the Ceremony & Reception
Two-tiered Caribbean Wedding Cake
One 5″ x 7″ wedding photograph
Honeymoon dinner for bride and groom
"Just Married" T-shirts
Continental breakfast in bed next morning
Preparation of Documents
Certified Marriage Certificate
$94 Jamaica ($400Turks & Caicos) government processing fee is not included. The free wedding requires a 6 night minimum stay. If you are staying for 5 nights or less, you can purchase this package for $750 and all fees and taxes are included.
Weddings booked within 21 days of arrival will be charged an additional $150.00 late processing fee.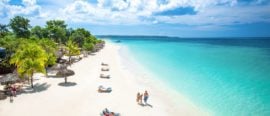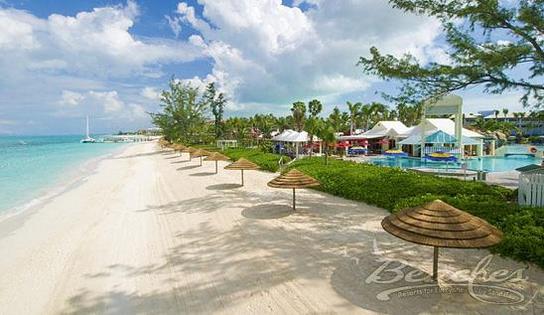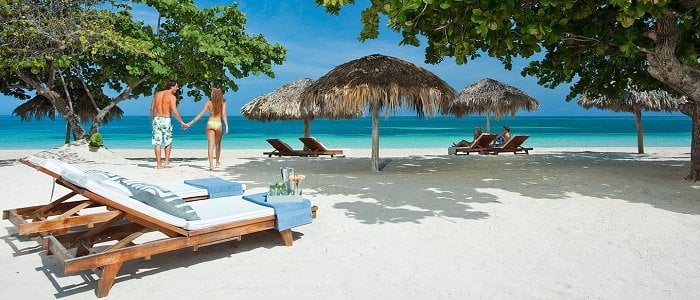 Jamaica Caribbean Honeymoon
67 All Inclusive Resorts
Jamaica honeymoon resorts are perfect for couples looking for romance, relaxation and fun. Find the perfect all-inclusive package in Jamaica for you.
SEE ALL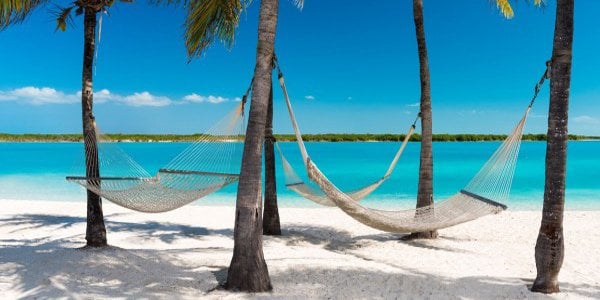 Turks and Caicos Caribbean Honeymoon
6 All Inclusive Resorts
Turks and Caicos honeymoon and wedding packages made easy. Save with our great prices on all inclusive Turks and Caicos resorts.
SEE ALL