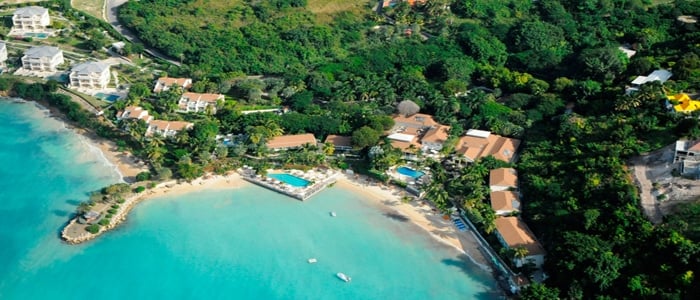 Blue Waters Antigua
Blue Waters Antigua offer all-inclusive vacation, wedding and honeymoon packages in Antigua.
The resort is located in the northeast corner of Antigua, 4 miles from the capital of St. John and 5 miles from the international airport. Blue Waters Antigua features a number of small, secluded beach coves, seven freshwater pools and 17 acres of lush tropical gardens. 
From hillside rooms surrounded by inviting gardens to beachfront accommodations renowned for their spectacular views of the Caribbean Sea, the luxuriously appointed rooms and suites are tailor made for Caribbean honeymoon couples.