Hammock Cove, All Inclusive Antigua Honeymoon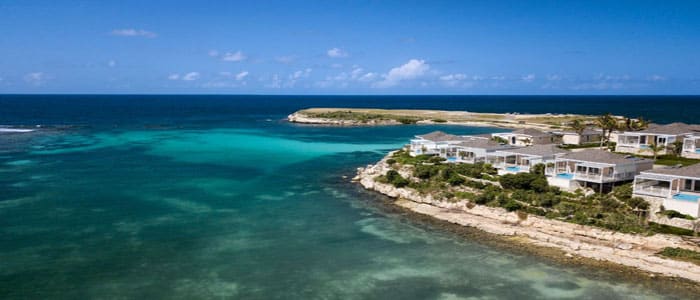 Hammock Cove Resort luxury all -inclusive adult only Antigua Honeymoon vacation packages made easy.
The adults-only Hammock Cove is ideally located just 25 minutes from Antigua's V.C. Bird International Airport. This eco-luxury waterfront resort is situated on Antigua's northeast coastline adjacent to Devil's Bridge National Park.
With its dramatic landmark rock arch and awe-inspiring ocean sprays, Hammock Cove is sure to become one of the Caribbean's top luxury retreats for couples seeking a sophisticated, personalized island vacation. Find the ultimate seclusion for a luxury honeymoon in the Caribbean.