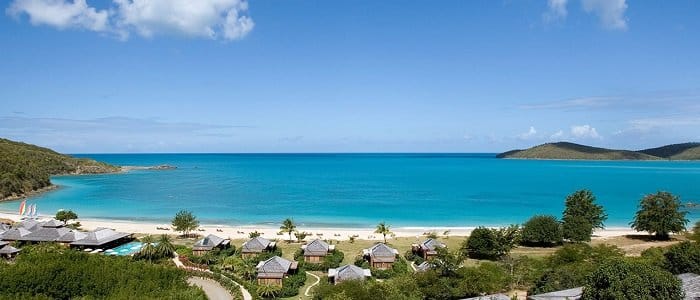 Hermitage Bay offers luxurious and intimate all inclusive Antigua honeymoon, vacation and wedding packages.
Honeymoons, Inc.'s Top 10 Caribbean Honeymoons
Situated on the west coast of Antigua overlooking the Caribbean Sea
Stunning privately owned property
A romantic, tropical hideaway
The perfect Antigua honeymoon suite, the hillside cottage suite with private pool

Only allows 1 wedding per week, and no more than 5 rooms
This resort brings the clean lines and conveniences found with contemporary decor and design, yet remains true to its Caribbean location by offering a natural, sophisticated retreat for those looking to unwind and become reacquainted with their environment and the one they are with.
---
Testimonials
Hermitage Bay Antigua Reviews:
Hermitage Bay was great.  Most relaxing vacation we ever had.  the resort is wonderful, the service also.  The food is very good for all inclusive.
The Bolians
What to do in Antigua?
Sun, sand and sea are everywhere, so enjoy every water activity you could ever dream of plus one or two. They also are known for amazing naval history and they have a golf course. This was once a major port for the British navy.
You can price and book tours with Island Routes, the official tour operator for Sandals Resorts.
---
John and Mariam said…
Hi Kimberly
Today is the first day at work ☹ ☹
The first thing I need to do is to really thank you for all you efforts in the past 2 months.
Your recommendation of Hermitage bay was in place, it was like heaven, I didn't want to leave the resort. The accommodation was stunning, food was very fresh and the people is very welcoming. The photo shoot is great and the private dinner is amazing
It was even better than Peter island with the exception of the beach where peter island has hammocks and very soft beach, hermitage has clear water but there was some jelly fishes and tiny stones over there
We saw Cocos and Cocobay  and some other resorts during our boat tour and you were right, Hermitage is the best by far
Thank you again for all your support and efforts and looking forward for the coming anniversary trips
John & Mariam