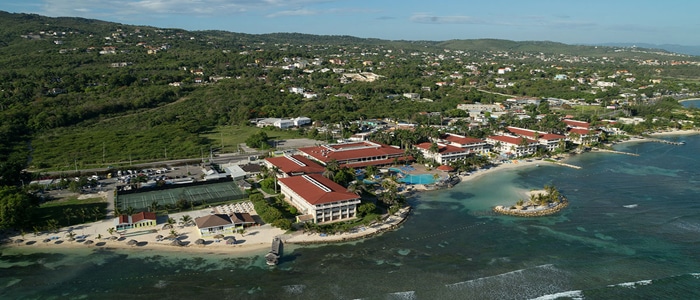 Holiday Inn Montego Bay | All Inclusive Jamaica Honeymoons
The Holiday Inn Montego Bay offers all inclusive Jamaica honeymoon, vacation and wedding packages.
This resort is beachfront and larger than most resorts in Jamaica with 524 rooms. This Holiday Inn Resort is only 10 miles from Montego Bay and 8 miles from the airport. The restaurant has 4 restaurants and 5 bars. Also, you can easily walk to a straw market across the street. This is a good value all inclusive resort for a Montego Bay Honeymoon.