Secrets Wild Orchid Resort
Secrets Wild Orchid Resort offers adults only all inclusive, Jamaica Honeymoon, vacation and wedding packages in Montego Bay.
Secrets Wild Orchid Resort Highlights
Secrets Resort Unlimited-Luxury®
Adults Only, No children
8 restaurants, 10 bars and 24 hour room service
No wristbands
Restaurants do not require reservations
All rooms are junior suites or bigger
Convenient to airport and Hip Strip
Full exchange privileges with Secrets St James next door
Preferred Club guests have access to the party resort nearby, Breathless.
Stylish. Radiant. Fun.
Both Secrets Resorts share a promenade where the nightly entertainment theater, most of the restaurants and other facilities are located.
Honeymoons, Inc. special perks *
Complimentary upgrade from standard shared transfers to non-stop transfers
One bottle of wine/sparkling wine, rum or tequila per room
25 % off on spa services, spa products not included
One in room champagne breakfast per room
*Restrictions apply.
Secrets Wild Orchid Testimonials
Steven,
Our stay at Secrets Wild Orchid was incredible! We will definite be back. We loved the staff there, the food, the other guest at secrets. thank you for everything. we are looking at coming back next year for our anniversary.
God Bless,
Chelsey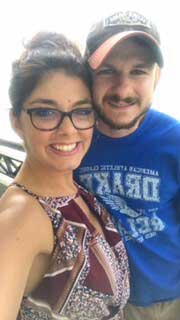 We absolutely LOVED every minute of our vacation.  The resort was amazingly well kept and beautiful.  ……..Tiffany Smith
---
Secrets Wild Orchid is the best place that we have ever stayed. This is why we went back. (we were married there last year). Preferred is the only way to go……Alex
---
Our Honeymoon Testimonials page has the full text review.