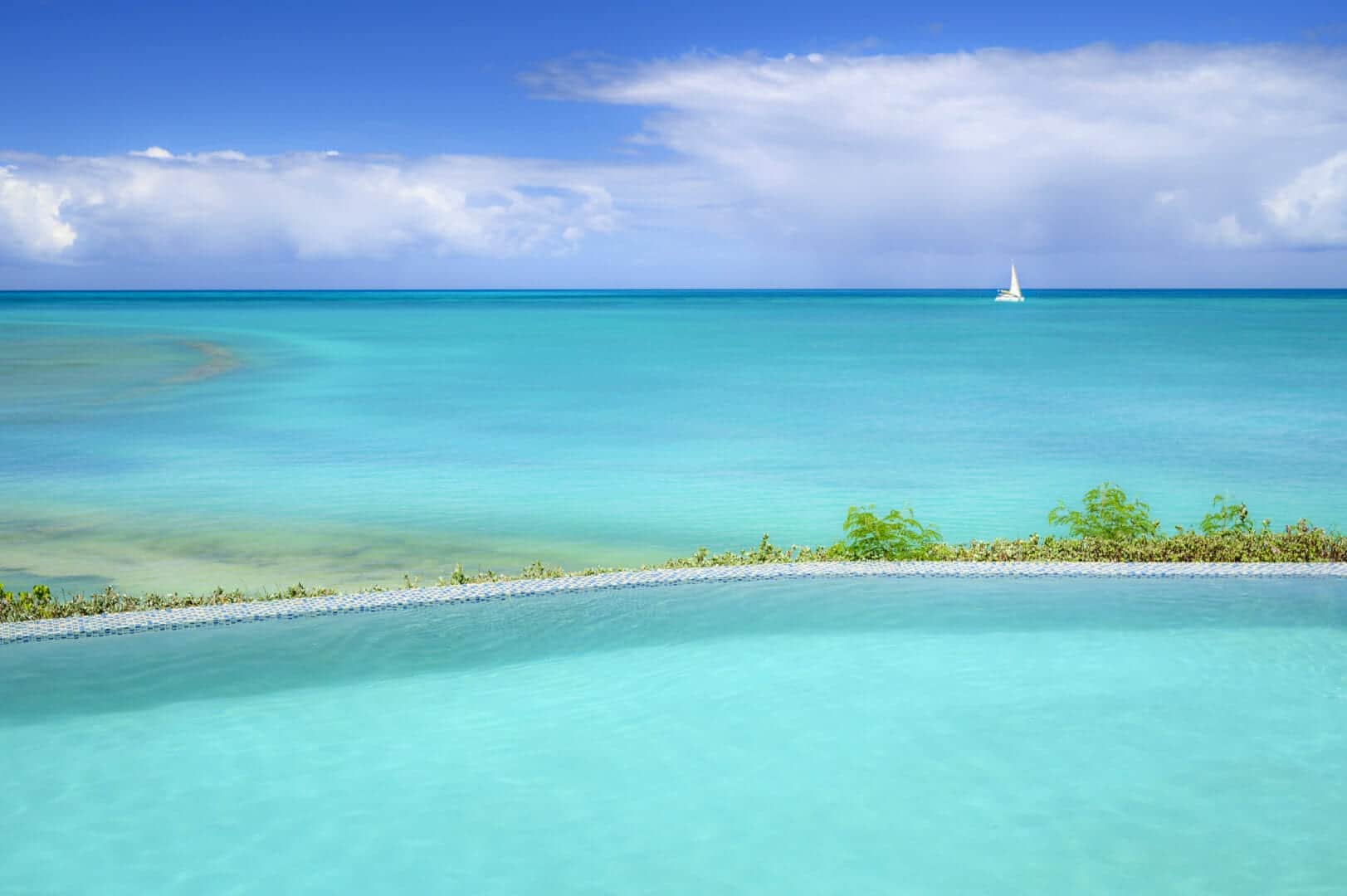 Antigua like most islands in the Caribbean, offers all varieties of water sports, from sailing, to scuba, to deep sea fishing. Antigua is most known for sailing and it's quantity and quality of beaches. We also highly recommend taking a day trip to Barbuda.
Deep Sea Sport Fishing Antigua
The captain on this voyage is a professional fisherman and knows the fishing grounds better than most providing for an exciting day at sea for both seasoned anglers and beginners.
Adventure Antigua Eco-Tour
This expedition takes adventurers to the secret spots of Antigua's North Sound, a large unspoiled area with twenty two little islands, countless reefs, flats and mangrove nurseries.
Cades Reef Cruise
A sail along the coastline ends at Cades Reef, a two mile barrier reef. Here guests will swim and snorkel seeing some amazing sea life in these pristine waters.
Circumnavigation Cruise
Intrepid explorers cruise Antigua's coastline and experience the merging of the rugged Atlantic and the tranquil Caribbean Sea.
Barbuda by Sea
The luxury catamaran 'Excellence' takes guests to Antigua's sister island, Barbuda, where the largest colony of Frigate birds in the world exist at Codrington Lagoon.
Xtreme Circumnavigation
An Adventure that takes you right around Antigua's rugged 365 beaches in a 45 foot offshore racing boat specially designed. Enjoy the high speed run through the islands of the North Sound with its myriad coral reefs. Enjoy a great lunch after snorkeling!
Antigua Rainforest Canopy Adventure
An awesome experience as you ride on our zip lines over the glorious gorge in Fig Tree Drive. Explore the verdant rainforest from an aerial perspective as you glide along at one with nature.
Shirley Heights Sunset Party
The view from Shirley Heights is without question the most famous view on the beautiful island of Antigua, in the Caribbean, overlooking English and Falmouth Harbours.
Historic Fort + Beach Tour on Segway
Discover the island the Segwaynian way by simply moving to a fume free environment.
Island Safari and Stingray City
Prepare yourself for a one-of-a-kind tour of the island. These jeeps can handle the rugged and wild countryside with ease. Buckle up tight, as we wind our way down a dirt path; it may be a bumpy ride!
Classic SUV Safari
Relax in an air condition 4 x 4 Nissan Patrol (SUV) and be a V.I.P guest as we visit places on the island of historical and cultural interest.
Antigua Sunset Cruise
Experience a breathtaking Caribbean sunset. Sip Champagne while swaying to rhythmic Caribbean melodies.
Island Safari Eco-Kayak Tour
Discover the fragile natural ecology of the mangroves, habitat for exotic marine animals and plants. After kayaking enjoy a scrumptious lunch on uninhabited Bird Island.
Land & Sea Antigua Adventure
This is a great chance to see Antigua from two very different, yet equally breathtaking vantage points. This is definitely a day to write home about!
Best of Antigua Sightseeing Tour
A journey through the island's villages on to the National Park for a tour of historic Nelson's Dockyard, Clarence House, and visit to the Interpretation Center.
Island Safari Discovery
Climb aboard our comfortable 4 x 4 Land Rover for an adventurous and fun fill tour of the most interesting and beautiful places on the Island.