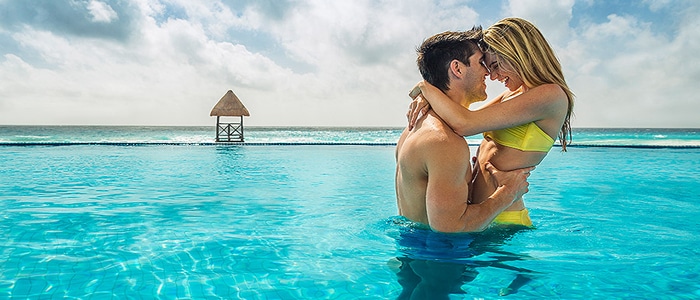 The Beach Palace Resort offers all inclusive Cancun Honeymoon, vacation and wedding packages. This resort is centrally located on the Cancun strip.
This Palace Resort has all the quality you expect in a Palace Resort
Exchange privileges with 3 more resorts
Near Cancun's main shopping and entertainment area
285 rooms,4 restaurants, 4 bars, 24 hour room service
All rooms with double jacuzzis
2 rooftop pools
If you are traveling with children, the Beach Palace is a great place to celebrate an all inclusive Cancun honeymoon, anniversary, Cancun wedding or romantic getaway. The look is bold. The ambiance is cool and sophisticated.
Beach Palace Highlights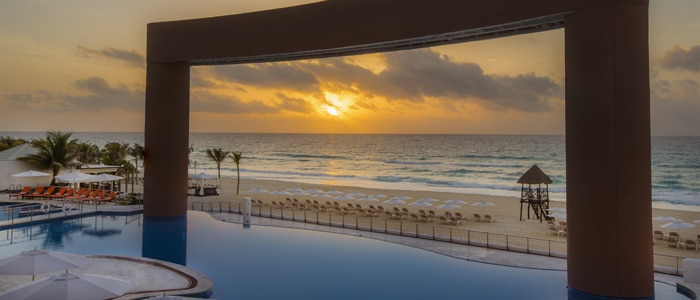 Beach Palace Highlights Include:
205 rooms
3 Pools / 3 swim-up bars, 2 rooftop
25 minutes from the airport
WiFi in public areas and guestrooms
24 Hour Room Service
In room stocked Mini-Bars
4 restaurants and 6 bars
Double Jacuzzis
Exchange privileges with 3 other Palace Resorts