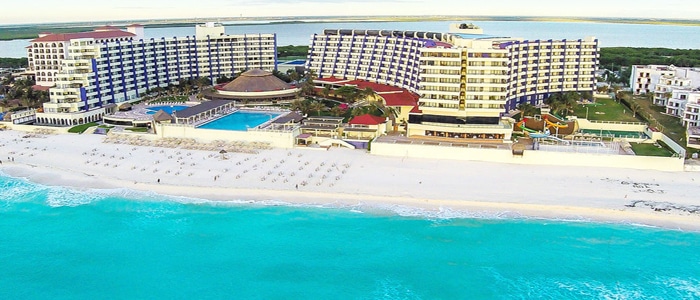 The Crown Paradise Club offers all inclusive Cancun Honeymoon, vacation and wedding packages. The resort has a Crown Club concept geared toward couples offering premium all inclusive services. The Crown Paradise Club has 9 Honeymoon Suites and over 600 rooms total.
---
Testimonials
We had a great time. Loved our honeymoon suite and the view from our room, it was amazing! Overall, everything went well.
We didn't really care for the food, but that wasn't just at the resort it was Mexico food in general we didn't. We were happy to get home and have some good American food!
Thanks
Janel Gessaman