Secrets Playa Mujeres Resort
Secrets Playa Mujeres Resort & Spa offers adults only all inclusive, Cancun honeymoon, vacation and destination wedding packages.
Secrets Playa Mujeres Highlights
Secrets Resort

 Unlimited Luxury®
Nice beach
8 restaurants, 7 bars and 24 hour room service
10 minutes north of Cancun strip so close but not too close
Protected mangrove area between the reception and the main pool
Great honeymoon packages
Great wedding packages
Isla Mujeres and Greg Norman golf course close by
Secrets Playa Mujeres is one of our top recommendations for your Cancun honeymoon.
---
Testimonials
Secrets Playa Mujeres was EVERYTHING!!!…We truly truly pleased with Kimberly Felix. She is excellent at what she does! Thank you Kimberly!!!
---
Audrienne said…
We worked with Catherina to book our week long October anniversary trip. She was very attentive and listened to exactly what we wanted. She only provided choices that included our all-inclusive specifications and at different price points and properties to compare offerings. The pricing is better than what we found on Cheap Caribbean or Delta vacations AND included more for our money. The flights were at the times we wanted and the payments were easy to make and reasonable. We were provided with specific instructions for roundtrip airport transportation. We have already planned to use their services for future trips. It's too easy not to!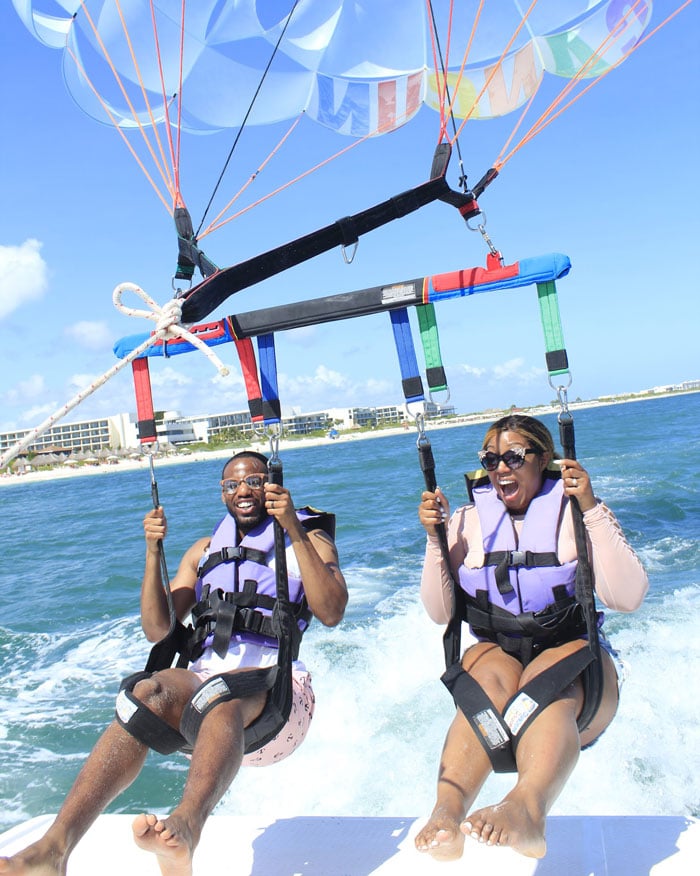 ---
Sharon said…
We had a great vacation and loved Secrets Playa Mujeres. I would recommend the resort and Honeymoons, Inc. to others.
---
I really enjoyed working with Kimberly Felix at Honeymoons, Inc. planning our vacation. She was always very efficient and pleasant to work with. Unfortunately we had to make two changes to our reservations as two in our group canceled out at different times. Kimberly did a great job of handling it each time. She communicated with me clearly and in a timely manor. I was very impressed with Kimberly.
Thank you.
Sharon Sonnenberg
---
Parker and Jennifer said…
We had a great time on our honeymoon. We are very glad we used you guys and went to Secrets Playa Mujeres. Using Honeymoons Inc saved us a fortune on overall price of the trip, made booking it seamless and having Kimberly (who was great) on stand-by for any questions we had made the whole process very easy. We will certainly be using your company for future trips that we book and look forward to the next time we get the chance!
– Parker & Jennifer