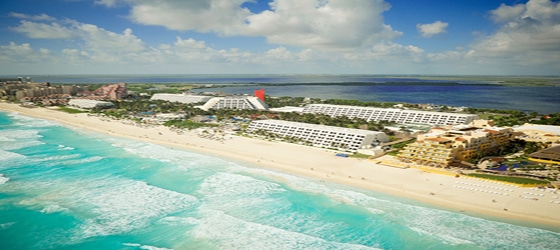 The Pyramid at Grand Oasis offers all inclusive Cancun Honeymoon, vacation and wedding packages.The distance from the hotel to Cancun International Airport is 20 minutes.
This chic, elegant new concept of The Pyramid at Grand Oasis is located next to its sister resort, the Grand Oasis Cancun. This resort is situated on one of the longest beaches in Cancun, and also features one of the longest pools in Cancun. At The Pyramid at Grand Oasis, guests are give VIP treatment and are welcomed to enjoy the exclusive gourmet restaurants, opulent spa, VIP lounge, top of the line bath products, upgraded mini bar and so much more.
The night life and entertainment is trademark of the Oasis Resorts and there is always something for everyone here.