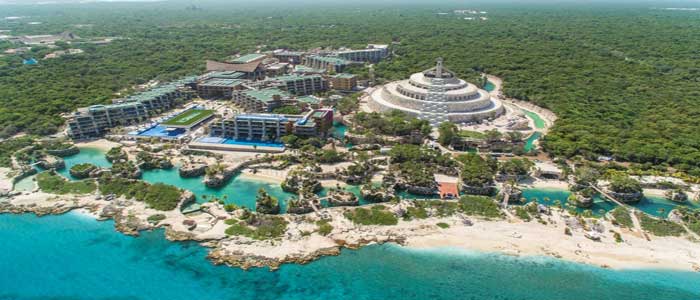 Hotel Xcaret Riviera Maya offers all inclusive Riviera Maya honeymoon, vacation and wedding packages. This Xcaret Resort is a natural haven by the Caribbean Sea and the mystic jungles of Riviera Maya.
New destination with eco-integrative architecture
Unlimited access to all Xcaret parks and tours including attractions, with luxury transportation included
Parks: Xcaret, Xel-Ha, Xplor Fuego, Xenses, Xoximilco, Xenotes
Tours: Luxury Xichen tour, Classical Xichen Tour (Chichen Itza)
Inclusive plan includes the "meal plan" each park or attraction offers
Natural spaces on the resort include rivers, coves and a white sandy beach
18 restaurants and bars
Great resort for honeymoons and weddings
This resort's feedback is through the roof amazing!