Resources for your All Inclusive Caribbean Honeymoon or Caribbean Wedding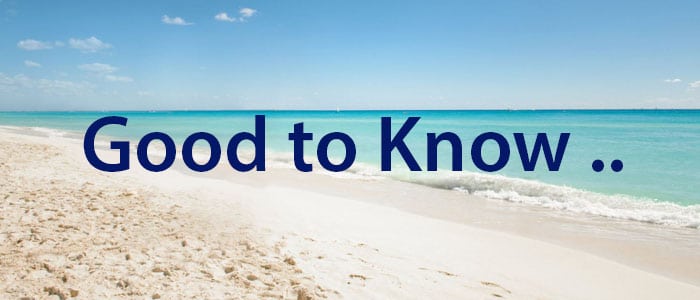 Wedding Photographers
FotografieAtlanta.com
Top Atlanta based wedding and portrait photography company who travels for destination weddings, out of state weddings, events, and more. You will definitely want to check the portfolios these photographers have. Ask for the owners, Emily & Tim. We love their work and know you will too!!
Caribbean Links
The easy way to get around Jamaica, is to download this app that is similar to Uber. All drivers are government licensed and certified.
Caribbean-Wedding.com
Our sister site; Caribbean destination wedding planning made easy. Our agents can prevent you from getting overwhelmed. We have been helping brides and grooms find the best all inclusive wedding resorts and best Caribbean wedding destinations since 1997.
Island Routes, is our #1 go to company for Caribbean adventures.
Reggae Tours, is a great provider of transportation and tours in Jamaica.
Amstar Tours, is a great provider of transportation and tours in the Caribbean, Mexico and Costa Rica.
Destination Weddings
TropicalWeddingsJamaica.com
Intimate, Private, Beach , Botanical Gardens, Waterfalls, Luxurios Private Villa Locations for Renewals , Catering and Shoreside cruiseship weddings in Ocho Rios & Montego Bay.
We specialize in weddings at the resort. Tropical Weddings Jamaica can help you with planning weddings off property at waterfalls, historic locations and more.
Honeymoon and Wedding Planning
TheUSWeddingDirectory.us
A wedding planning guide and wedding business directory for the US.
Visit the Top 100 Wedding Websites!
Honeymoon and Wedding Registries
HoneymoonsInc.HoneymoonWishes.com
Where your wedding gift is the perfect honeymoon.
Zola.com
Free wedding websites and registry
Wedding Gifts and Favors
PersonalizedFavors.com
Completely personalized products with fully customizable designs provided at an affordable price.
TheForeverRose.com
Real golden roses, preserved, dipped & plated in 24K Gold. Silver Roses, Platinum Roses & White Gold Roses too!
WeddingDresses.com
A blog that showcases cool ways to customize wedding favors for you, your bridal party and your guests. You won't want to skip this blog!
Women's Honeymoon and Wedding Attire
AdvantageBridal.com
Monogram wedding cake toppers, custom rhinestone and embroidered attire, Just Married bikinis, tiaras, veils, shoes, jewelry, personalized gifts, invitations, favors. Flower girl dresses, shoes and gifts, first communion attire.
Wedding Jewelry
FashionJeweleryforEveryone.com
Fashionable Handcrafted Custom Jewelry – Necklace Sets, Necklaces, Earrings, Bracelets, Hip Hop, Hair Accessories, Brooches made of Swarovski Crystals, Genuine Pearls, Sterling Silver 92.5, Shells, Tear drop, Cat Eye, Turquoise, Coral, Agate, Carnelian, Millefiori, Lucite, Boho, Fashion Long beads. Buy Wholesale Handcrafted Jewelry made of Swarovski Crystals, Genuine Pearls Jewelry from us per your Color, Style.
Worldwide Honeymoons
HoneymoonGuide.com.au
Discover the top 10 honeymoon destinations worldwide featuring comprehensive information about accommodation, beaches, attractions, things to do and the best time to visit each destination.
HoneymoonBackpackers.com 
They have witnessed the northern lights in Canada, surfed with dolphins in Australia, swam with whale sharks in the Philippines, bathed with elephants in Thailand, sandboarded down a volcano in Nicaragua, bungee jumped 147m in Costa Rica, conquered the world's highest tandem skydive in America, scuba-dived with turtles in The Caribbean, snowboarded Canada's Rocky Mountains, frolicked among the bio-luminescent plankton in Cambodia, swam in Mexican Cenotes and found the Moken Sea Gypsies in Myanmar! They are Monique and Dylan MacPhail, aka the Honeymoon Backpackers! You will love their honeymoon travel blog – we do!!