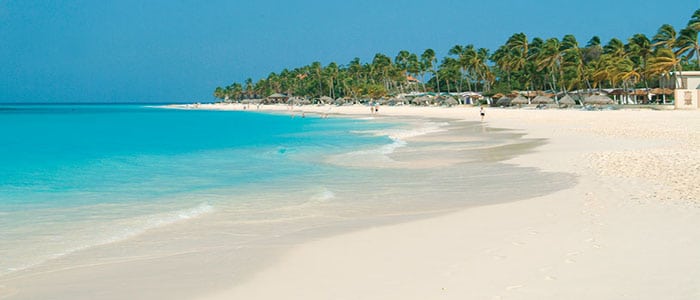 The Divi Aruba offers all inclusive Aruba Honeymoon and vacation packages.
This Divi Resort is a low rise property located on Druif beach. The resort has 203 rooms, 4 restaurants and 3 bars. You can also enjoy the 5 restaurants and 4 bars that are located next door at the Tamarijn Aruba, where guests have exchange privileges. The Alhambra Casino and shopping bazaar is a short stroll away.
The Divi Aruba participates in Aruba's One Cool Honeymoon program.