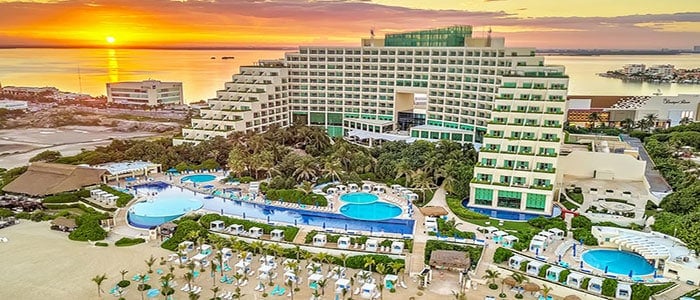 Online pricing temporarily unavailable. Please call or email a quote request.
The Live Aqua Cancun offers all inclusive Cancun Honeymoon, vacation and wedding packages. This Adults Only Cancun Resort is located directly on the beaches of Cancun. Live Aqua Cancun is an all-inclusive luxury experience, a Be Yourself Hotel, designed exclusively for modern adults. Connect with your soul and let your spirit renew.
Testimonials
"Live Aqua was just beautiful! The staff works so hard but they are always smiling and saying "hola" to everyone.  The beach is beautiful, clean and the lounges are awesome.  The restaurants were all great, food was so fresh and simply amazing, our favorite was the Hidden Garden for the ambience but they all were great.  The hotel was booked to capacity… never seemed crowded anywhere and there was never a long wait for any restaurant or bar service.  And they did remember our Anniversary, you were very kind to let them know that.Thanks so much Kimberly, again, your suggestion on our hotel options have never disappointed us!!
Again, thank you Kimberly and Honeymoons Inc., you have customers for life :-)"
Lynnel Ricci