Couples Sans Souci vs Couples Tower Isle
The question comes up all time, which Couples Resort do you recommend in Ocho Rios, Couples Sans Souci or Couples Tower Isle? There isn't one answer to this question for everyone. Let's look at the 2 resorts side by side. This should help you decide, which resort is your pick. I have tried both of them and love them both. I would love to go to either of these 2 resorts tomorrow in  a heartbeat.
Couples Sans Souci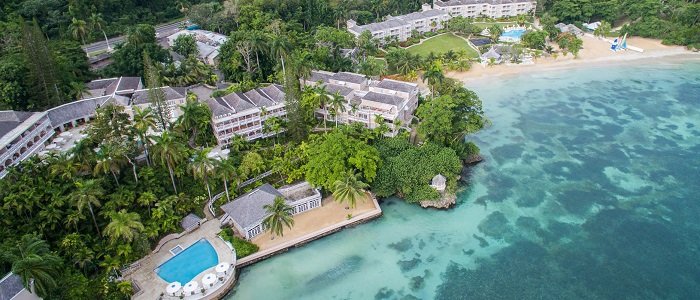 Couples Tower Isle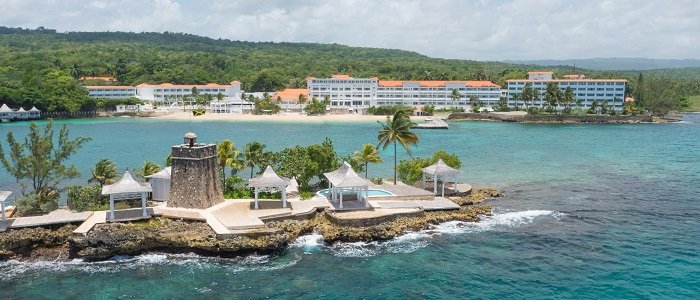 OVERVIEW
150 suites
5 restaurants
7 bars
4 pools
Nice calm cove beach
Legendary Spa with oceanfront spa gazebos
Private au naturale beach area
OVERVIEW
218 Rooms
6 Restaurants
5 Bars
4 Pools
Jamaica's original all-inclusive resort
One of Jamaica's best values year after year
Private au naturale island
Both of the resorts beaches are nice. Typical of Ocho Rios, neither beach is long. Couples Sans Souci's beach is slightly shorter and also sits further back in the bay, so more protected from the afternoon breeze.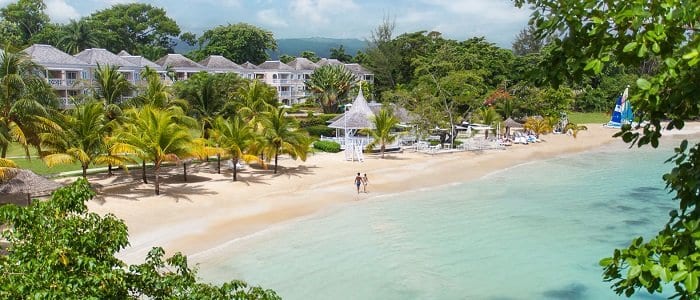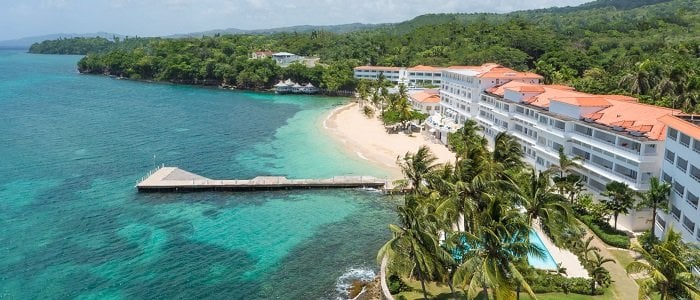 ROOMS:
All the rooms are suites at Couples Sans Souci, so i give the advantage to Couples Sans Souci. The rooms are very affordable at Couples Tower Isle. Both resorts have unique options.
Couples Tower Isle's Oasis Spa Villas have their own private sun terrace with a personal plunge pool. This Villa requires at least 5 nights and is the only room in the Caribbean that comes with unlimited spa services.
Couples Sans Souci has huge Penthouse Suites with large balconies with amazing views and the resort also has one ultra private hibiscus villa with an outdoor infinity jacuzzi. You have to book this one extremely early.
ROOMS:
Deluxe Garden Suite
Ocean Suite
Beachfront Suite
Premier Ocean Suite
Penthouse Ocean Suite
Prime Ministers Suite
Hibiscus Villa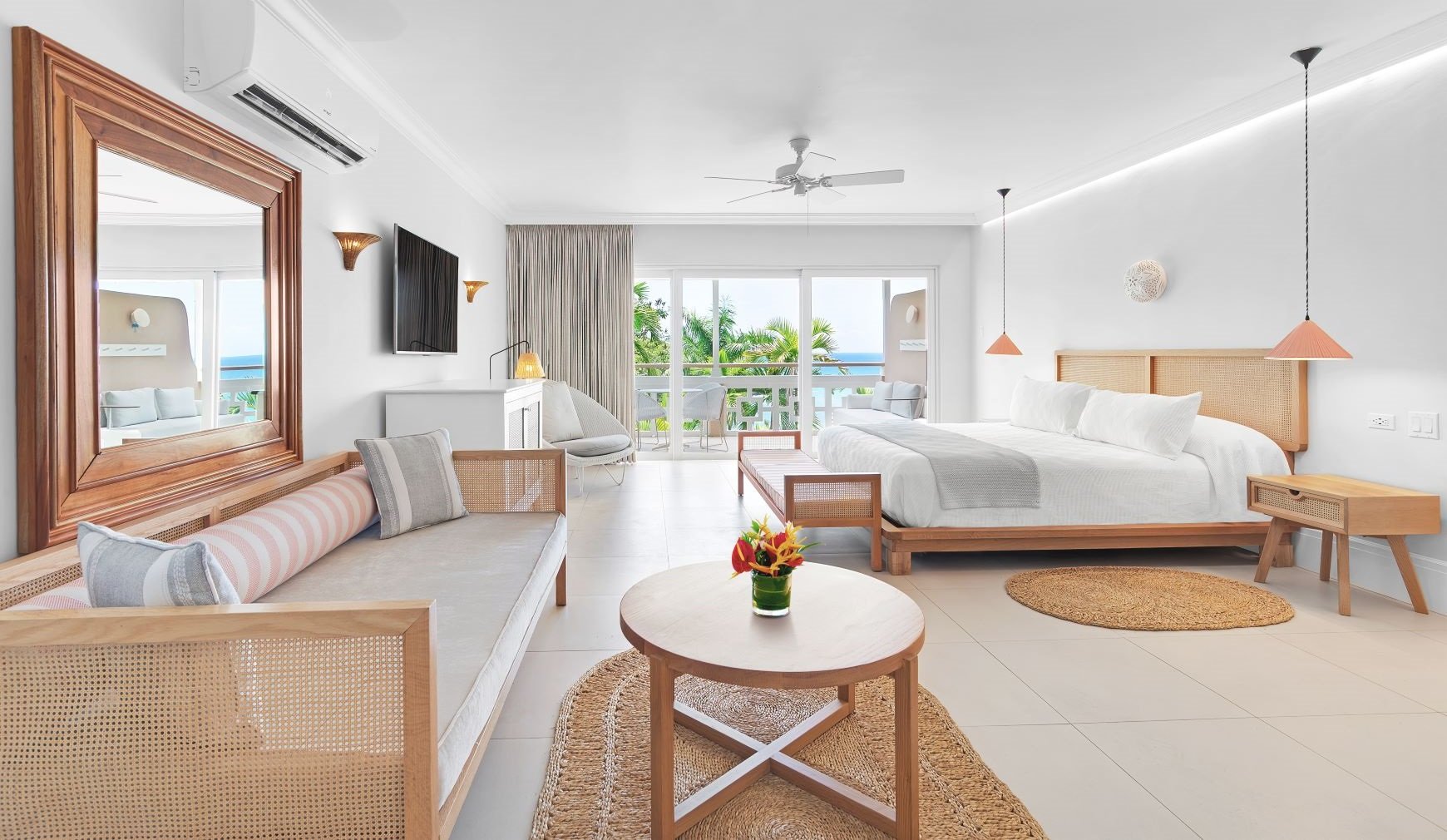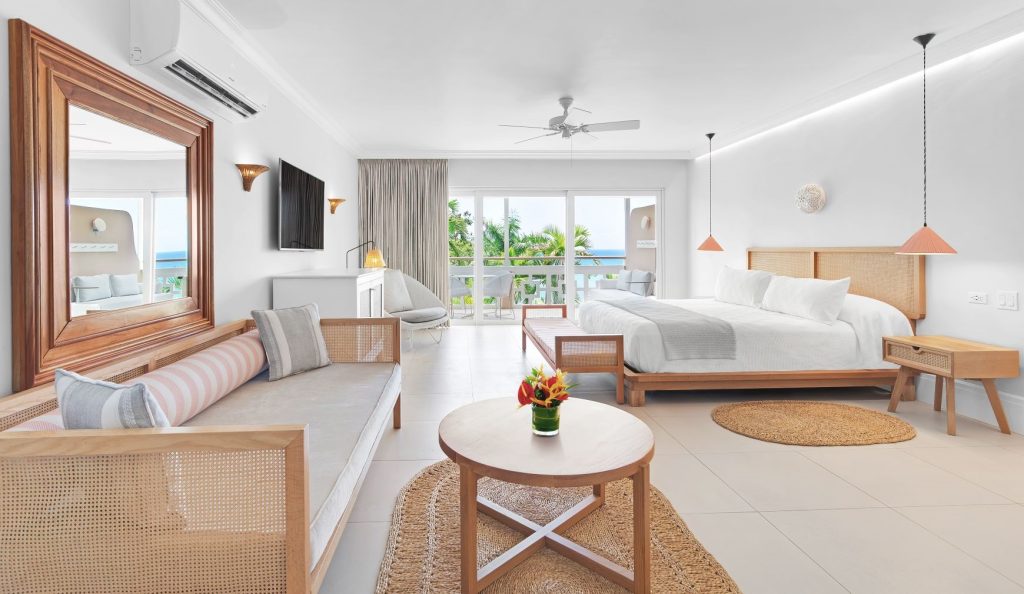 ROOMS:
Deluxe Garden Room
Superior Ocean Room
Deluxe Ocean Room
Premier Ocean Room
Ocean Junior Suite
Garden Junior Suite
One Bedroom Ocean Suite
Oasis Spa Villa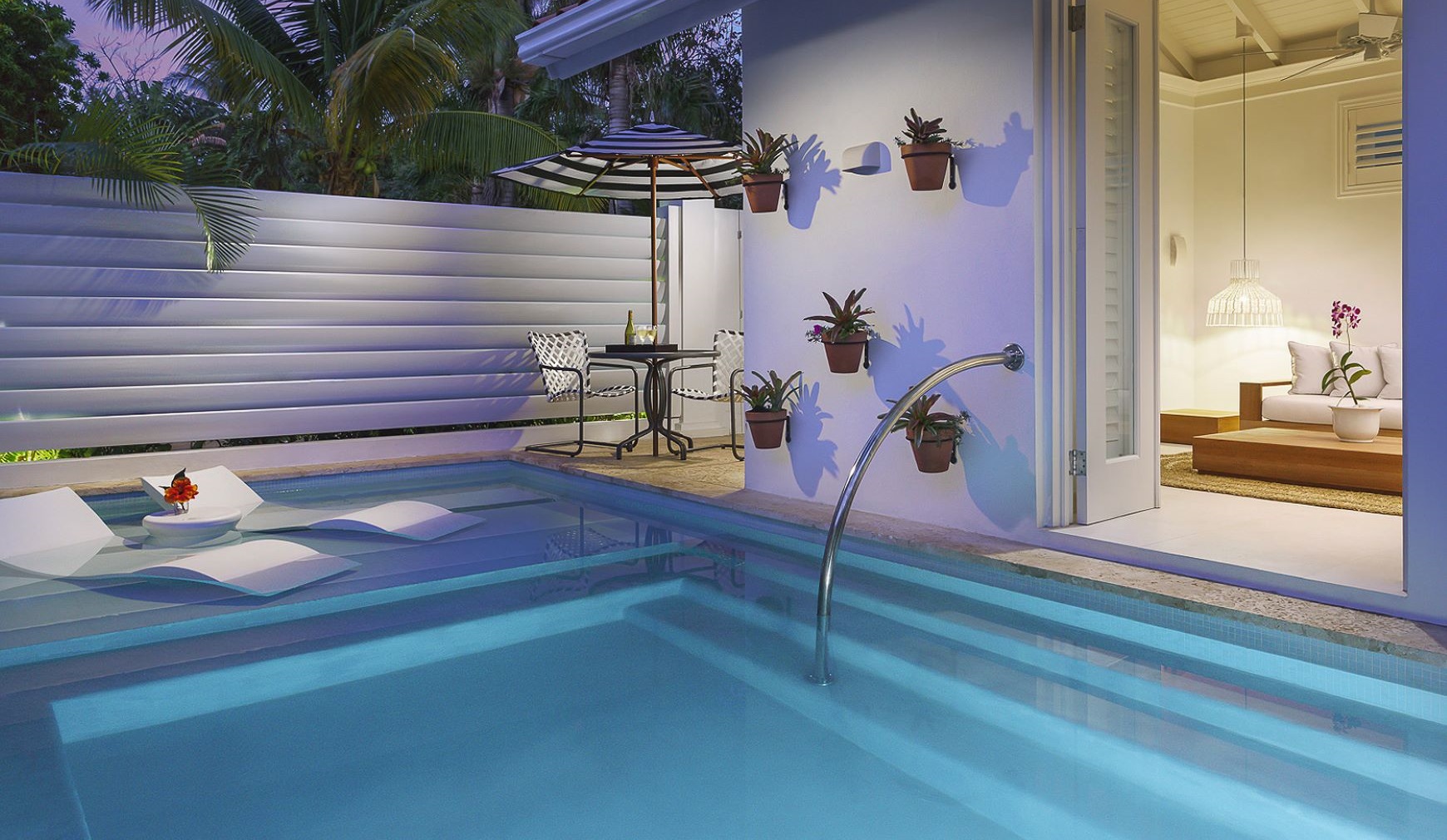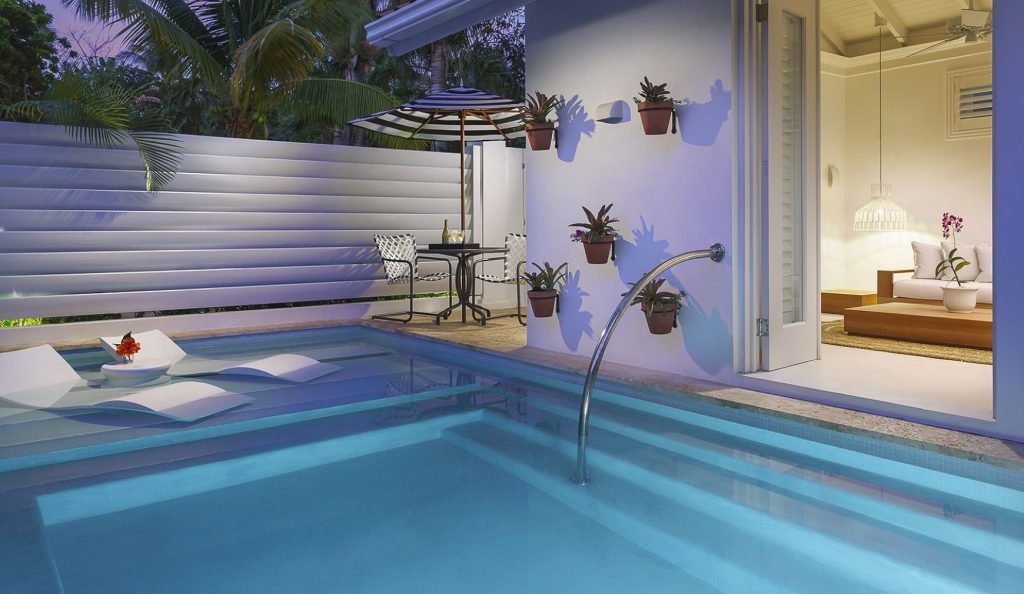 RESTAURANTS:
The food is great at both resorts. For your most elegant meal, make sure you schedule Casanova at Sans Souci or Eight Rivers and Tower Isle.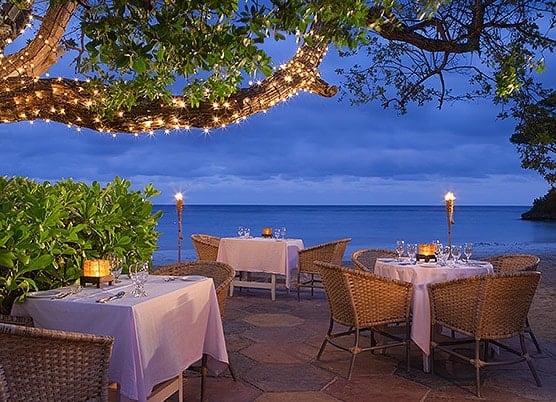 Palazinna, bistro fare from around the world
Beach Grill & Bella Vista Asian Restaurant, casual day and Asian at night (pictured)
Casanova, International cuisine, elegant dining inside or out
Veggie Bar, healthy lunch options
Sunset Beach Grill, casual fare for lunch
In Suite Dining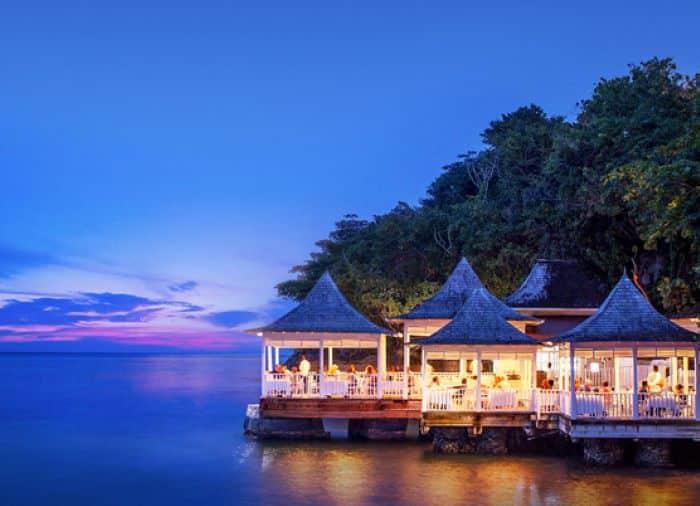 Buffet, with Italian and Mediterranean cuisine
Veggie Bar, healthy options for lunch
Pool Grill, casual all day dining
The Verandah, Caribbean chic for dinner
Bayside, Asian restaurant (pictured)
Eight Rivers, Continental cuisine with Caribbean flair
In Suite dining
OTHER:
If you are looking to elope or have a destination wedding, Couples Sans Souci has 2 great wedding gazebo locations. Couples Tower Isle will even let you rent the private island.
Both have amazing spas, but it's hard to beat the beauty and serenity of the one at Couples Sans Souci. I would definitely choose Sans Souci for spa lovers unless you were a fanatic, then you should do an Oasis spa villa at Couples Tower Isle.
If you like to sunbathe au naturale, Sans Souci has a private beach and Tower Isle has a private island.
If you have any mobility issues, stick with Tower Isle. Couples Sans Souci has steep hills and lots of stairs.
Couples Tower Isle has 2 pickle ball courts. Sans Souci doesn't have any yet.
One of the biggest draws to Couples Resorts is the extra inclusions you don't find at other resorts. Couples Tower Isle has also sunset catamaran cruises 3 times per week that Sans Souci does not have. Couples Tower Isle has a pier for the catamaran to pick up guests. Couples Sans Souci doesn't have a pier.
Unique Inclusions at Couples Resorts in Ocho Rios:
Intro to Scuba diving
Scuba diving for certified divers
Snorkeling Trips
Water-Skiing
Golf Greens Fees and transfers*
Tour to Dunn's River Falls
Shopping Shuttles
Shuttles to Margaritaville
Glass Bottom Boat Rides
Room Service: 6am to 11pm
Free Weddings*